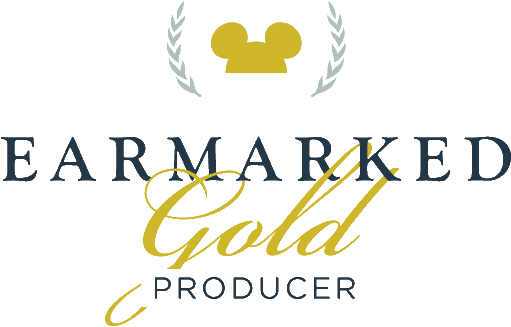 Vincent Vacations is an
EarMarked Gold Agency
with Disney!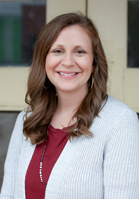 Our Disney Manager & Travel Agent, Amber Brune, Specializes in all things Disney!
We are an EarMarked Travel Agency with Disney with Adventures by Disney Specialists! Our travel agents are ready to book your next Disney trip! Nothing beats Disney's guided travel adventures, offered by the best in class! With so many locations offered across the world - Africa, Asia Pacific, Central & South America, Europe, North America, and the Polar Regions, and so many types of travel - land adventures, private adventures, river cruises, expedition cruises, private jets, escape (3-5 days), adult-exclusive (Ages 18+), and family friendly vacations, you need a travel agency to help guide you!
Guests who travel with Adventures by Disney become part of the family. You are invited to join the exclusive 'Adventures Insiders Program' where you receive special surprises, members-only perks, insider news and more throughout the year.
Contact Us to Book Today!
---
Our Ultimate Guide to Adventures by Disney!
Jump to a section of interest immediately:

---
Experience the World like a Local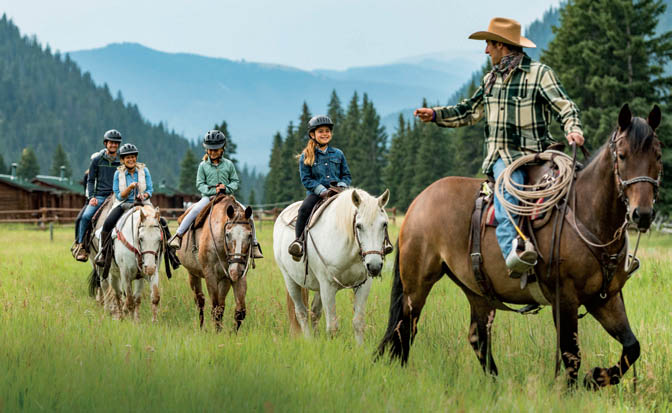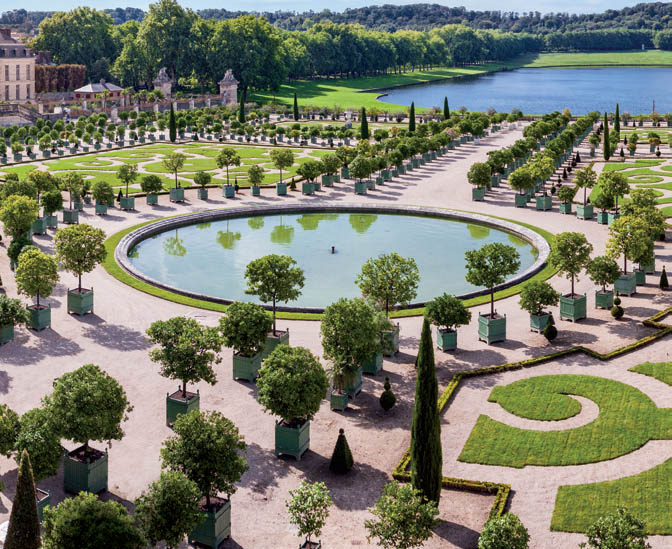 When you travel on a guided vacation with Adventures by Disney, you taste, hear, explore and immerse yourself in the places you visit. That way, you truly get to know the culture and the heart of your chosen destination. There are so many incredible sights, flavors and traditions in this world, and Vincent Vacations is here to help you discover them.
When you travel as guests of Adventures by Disney, you forge a lasting bond—with your Adventure Guides and other guests, as well as with the places you visit. Whether you've adventured with Disney once or many times, we consider you part of the family. And we hope to see you back again, joining us for new adventures around the world!
---
Created with Your Family in Mind
Adventures by Disney Difference #1: Created with Your Family in Mind

Imagine visiting the most amazing places on the planet without any of the stress that normally accompanies planning family travel. Adventures by Disney makes it a reality because all of our trips are designed from the ground up with the unique needs and desires of traveling with families. Whether it's together with kids, or without, every destination has active and immersive adventures, including special activities for Junior Adventurers or tailored experiences for adults. And your Adventure Guides are experts at bringing these unforgettable destinations to life.
Interested in Disney, Aulani, in Hawaii? Check out our Aulani page for more! Experience a resort like no other. Inspired by the wonders and traditions of Hawaii, the resort is uniquely designed for families. Perfectly placed on a beautiful beachfront cove, kids, adults and families enjoy Hawaiian vacation experiences with a special magic that only Disney can create.
---
So Much is Included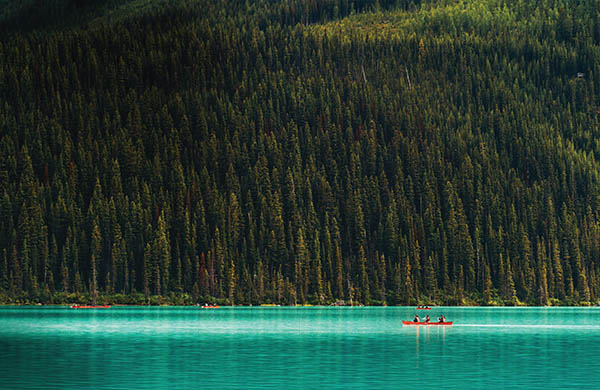 Adventures by Disney Difference #2: So Much is Included

When you travel with Adventures by Disney, most details and fees are included:
• Transportation within your trip, including transfers between airports and hotels


• Taxes and most gratuities


• Outstanding accommodations


• Tickets and admission to events and attractions


• Spectacular dining options and snacks


• Luggage and concierge services


• Complete confidence in a hassle-free journey


---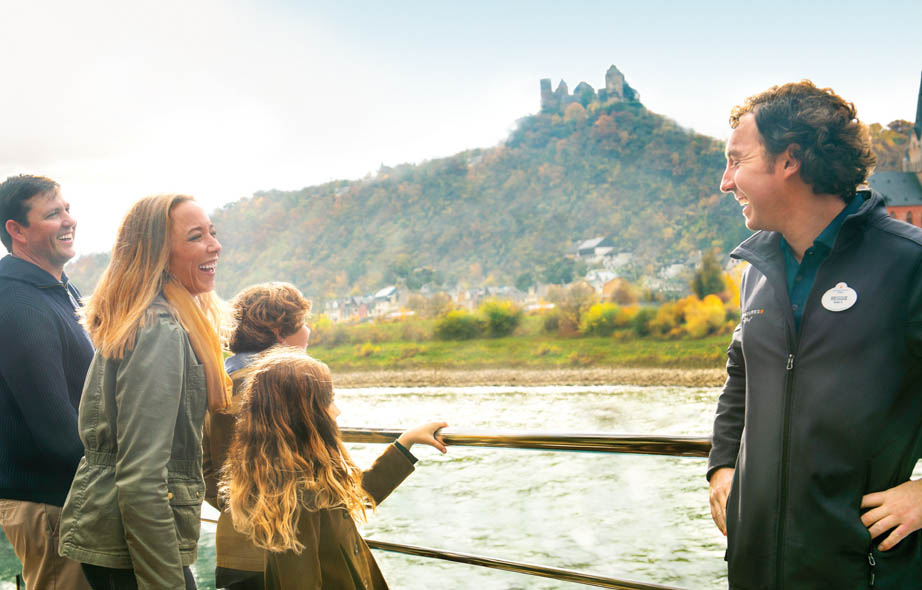 VIP Service
Adventures by Disney Difference #3: VIP Service

Every single detail of your trip is attended to by your Adventure Guides. Throughout your journey, they not only provide renowned Disney VIP service and handle most of your needs, but in some cases, they anticipate your needs—giving you peace of mind. You also get front-of-the-line privileges to major attractions as well as some incredible "backstage" events. Our expert concierge services will even help you plan your "on your own" time.
---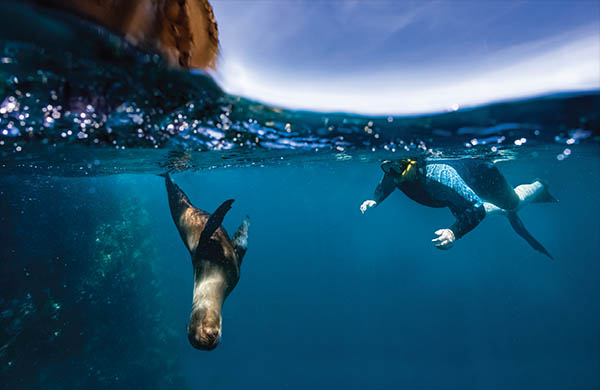 Insider Access
Adventures by Disney Difference #4: Insider Access

You don't just visit fascinating destinations; you become immersed in their culture, cuisine and history in ways that allow you to truly connect with them. From the knowledge and storytelling skills of your Adventure Guides to the expertise of local guides and naturalists, and the world-class service you receive from your crew and cruise manager, traveling with Adventures by Disney is like having good friends all over the world.
---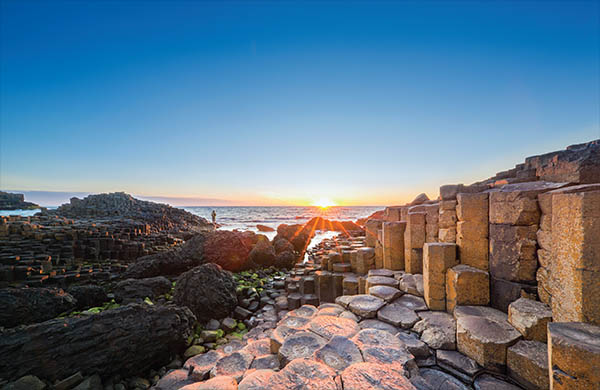 What's New
Sicily Land Adventure
Sicily has so much to boast about— from its rich history to its delicious cuisine, to its charming towns and spectacular landscapes—and you'll have the chance to experience it all! Along the way, you'll find yourself embraced by the warm, welcoming culture and the friendly people who call this colorful Mediterranean island home.
British Isles Land Adventure
Enjoy some of the most popular sights and experiences of our UK and Ireland trips—plus incredible all-new adventures in Northern Ireland—all curated into one unforgettable adventure. Each stop along your journey introduces you to a unique city with its own distinct history, culture and stories. But all weave together to create the magnificent tapestry that is the British Isles.
Arctic Expedition Cruise
Embark on the journey of a lifetime as you head north into stunning landscapes that feature massive fjords, glaciers and ice floes and snow-capped mountains. Encounter a variety of wildlife—from puffins to polar bears—that call the region home. Plus, experience Longyearbyen, the world's northernmost settlement, and vibrant Oslo, Norway.
---
North America Land Adventures

You can explore the great outdoors with special trips through some of North America's best national parks. From the wilds of Alaska's Denali National Park and the majesty of Yellowstone National Park to the wonder of the Grand Canyon and rugged beauty of Maine's Acadia National Park, tap into an adventure you'll remember forever. You can also experience the glitz and glamour of Hollywood or discover the quaint charm of New England. Whichever trip you choose, an enjoyable family vacation packed with delicious cuisine and fun-filled excursions takes place along the landscape of this amazing land.
---
Alaska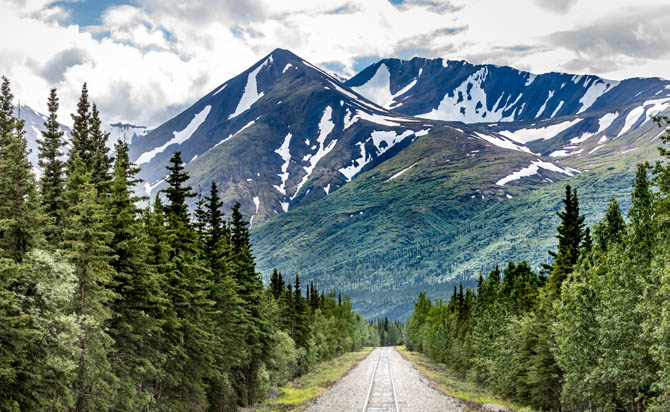 8 Days/7 Nights
Denali National Park, Anchorage, Talkeetna & Girdwood

Explore the outdoors as you bike around or kayak on Eklutna Lake. Take a float trip along the gorgeous glaciers of Spencer Lake, known to be one of the most scenic glacier locations in the state, before coming ashore for a delicious salmon bake. Discover untamed wilderness with a scenic ride on the Alaska Railroad.

Suggested Age: 6+
Departures: Summer, Adult Exclusive
Activities: Biking, Kayaking, Hiking/Walking, River Rafting, Scenic Float

---
Arizona & Utah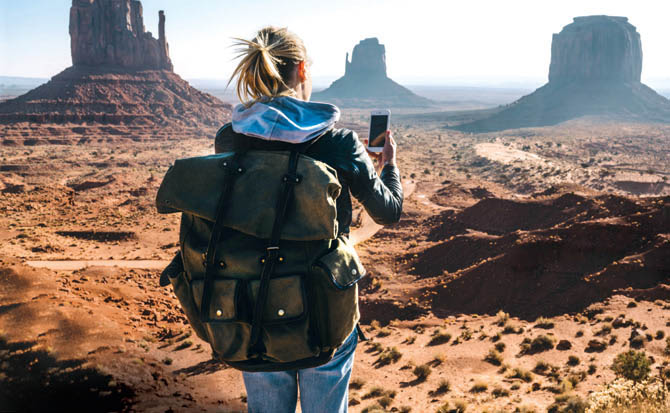 8 Days/7 Nights
Sedona, Grand Canyon, Monument Valley, Arches National Park & Moab

Gear up for an off-road trek into the picturesque high desert outback. Follow a local naturalist to view the Grand Canyon and Monument Valley. Take a scenic float (class I-II rapids) down the mighty Colorado River. Hike among the iconic red-hued sandstone formations of Utah's Arches National Park.

Suggested Age: 6+
Departures: Spring, Summer, Adult Exclusive
Activities: Hiking/Walking, Off-Road Vehicle, Scenic Float

---
Canadian Rockies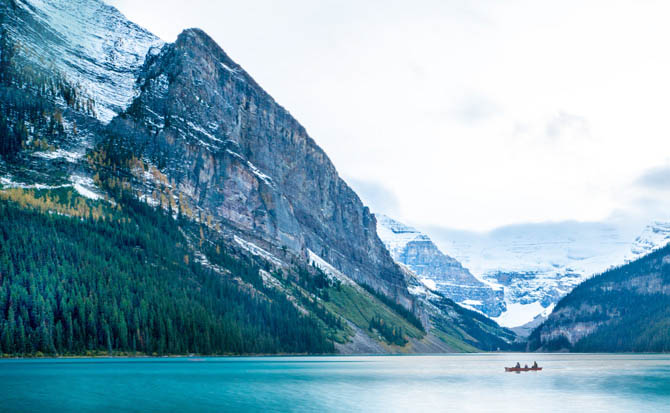 7 Days/6 Nights
Calgary & Banff National Park

Bike along the Bow River and take in the beauty of the Canadian Rockies. Board an ice explorer vehicle for a guided expedition over the Columbia Icefield. Glide in a canoe over the glittering waters of Lake Louise.

Suggested Age: 8+
Departures: Summer, Adult Exclusive
Activities: Biking, Canoeing, Hiking/Walking, Scenic Float

---
Montana & Wyoming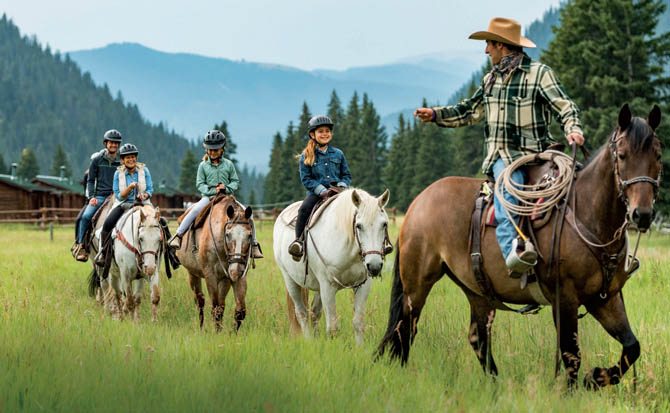 7 Days/6 Nights
Bozeman, Yellowstone National Park & Teton National Park

Go "glamping" under a star-filled sky. Journey to Bozeman, Yellowstone National Park and Teton National Park, and witness spectacular beauty and natural wonders. Enjoy the great outdoors with horseback riding, rafting and hiking.

Suggested Age: 8+
Departures: Spring, Summer, Adult Exclusive
Activities: Biking, Hiking/Walking, Horseback Riding, River Rafting

---
New England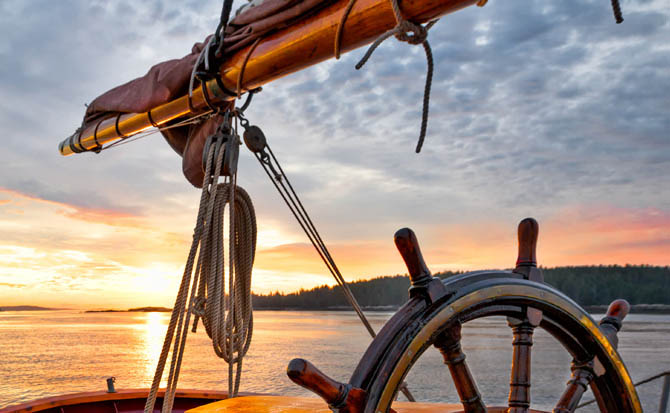 8 Days/7 Nights
Burlington & Stowe, VT; White Mts., NH; Bar Harbor & Acadia National Park, ME

Explore the historic buildings, impressive folk art collection and many fun activities at the Shelburne Museum, and learn about African American culture at nearby Clemmons Family Farm. Meet a member of the von Trapp family, whose story inspired The Sound of Music, at the Trapp Family Lodge. Visit the Ben & Jerry's factory for a private tour and tasting, and enjoy an authentic New England clam and lobster bake. Take a bike ride along the shore of Lake Champlain and kayak in the waters of Bar Harbor.

Suggested Age: 6+
Departures: Summer, Fall, Adult Exclusive
Activities: Biking, Hiking/Walking, Kayaking

---
Wyoming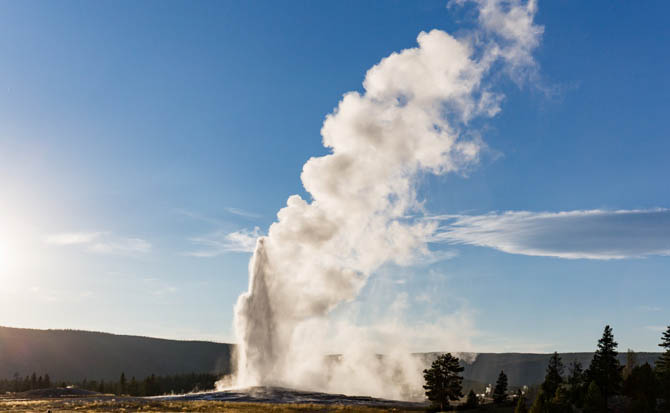 7 Days/6 Nights
Jackson Hole, Brooks Lake, Grand Teton & Yellowstone National Parks

Take a thrilling ride down the rushing Snake River (min. age 6; class II-III rapids). Experience the power of Old Faithful in Yellowstone National Park. Enjoy a stay on a dude ranch and feel the spirit of the Old West surround you. Spend time honing your archery skills, going horseback riding, fly-fishing and canoeing.

Suggested Age: 7+
Departures: Summer, Adult Exclusive
Activities: Hiking/Walking, Horseback Riding, River Rafting, Canoeing, Archery

---
Disneyland® Resort & Southern California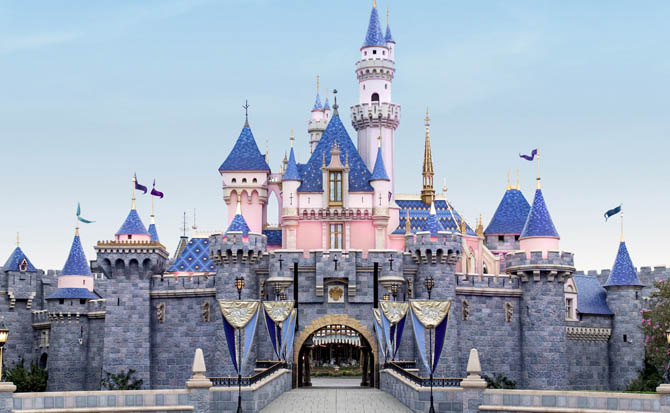 6 Days/5 Nights
Hollywood & Disneyland® Resort

Follow a Walt Disney Imagineer on a fascinating walk through the Disneyland® Resort. Take a custom VIP tour of Disneyland® Park, including a visit to Walt Disney's private apartment. Step back in history at The Walt Disney Studios Archives. Enjoy an exclusive visit to The Jim Henson Company Studios.

Suggested Age: 5+
Departures: Spring, Summer, Fall, Winter, Adult Exclusive
Activities: Walking

---
---
Central & South America Land Adventures

If you're looking for natural beauty, Central and South America have it all. Majestic mountains. Lush green valleys. Spectacular rainforests. Ancient ruins. And famed archaeology. But our trips aren't just about sightseeing. When you travel with us, you make lasting connections with the people and places you visit.
---
Europe Land Adventures
Europe is truly one of the most amazing places on the planet. One moment you're marveling at the beauty of the land. The next, you're standing in awe of an incredible man-made wonder. And when you travel with us, we find interesting ways to let you do both.
---
Africa, Asia & Pacific Land Adventures
Exciting. Captivating. Historic. Each of these trips is an unforgettable adventure. Whether exploring ancient ruins, hiking through an untamed rainforest or facing down lions on safari, you'll see the world in new and surprising ways.
---
Private Adventures
It's all about your timing, your group and your dreams. Head off to some of our most popular destinations with up to 11 of your favorite travel companions—and your own Private Adventure Guide—for memories, magic and more. Come discover a different kind of magic with our Private Adventures.
---
River Cruises
For a truly unique experience, savor the heart of Europe on a River Cruise. These active and immersive vacations are Adventures by Disney exclusive sailings with AmaWaterwaysTM, a leader in luxury river cruising.
---
Expedition Cruises
On these adventures, you'll set sail for some of the most remote and pristine destinations on Earth aboard your sleek, amenity-filled small ship. Every day is filled with breathtaking landscapes, unique wildlife and thrilling ventures off the beaten path. In collaboration with PONANT and Go Galapagos, these journeys are certainly for the adventurous at heart.
---
Escapes
If you already have a full-length trip planned—whether it's a Land Adventure, River Cruise, Expedition Cruise or even a Disney Cruise Line sailing—our Escapes let you extend the adventure before or after select departures. Or most Escapes can be enjoyed on their own. They're shorter adventures that let you focus on one place, giving you a deeper look into their own, distinct heart and soul—as only Adventures by Disney can show you.
---
Adult-Exclusive Adventures
Adventure begins with booking your dream destination for just the two of you together, with a close group of friends or with children all grown up. Explore, discover, sip and taste your way around the world on a vacation tailored to give you the most authentic and intimate experiences imaginable—wherever you choose. So you can live every moment, enjoying the places and people you're with. Adult-Exclusive Adventures are a great way to mark an anniversary, celebrate a birthday or, simply, enjoy life itself. All with the quality and service you'd expect from Disney.
---
Know Before You Go
As we welcome you back to exploring the world with us, promoting health and safety is a top priority. We are resuming trips with multiple layers of health and safety measures developed in consideration of guidance from the U.S. Centers for Disease Control and Prevention, local and international health authorities, the U.S. Travel Association and The Walt Disney Company's team of health experts. Learn more about Guest Health and Safety Protocols at AdventuresByDisney.com/Important-Updates.
Develop a deep connection with the places you visit as you fully experience each destination—its sights, history, traditions and, of course, its culinary treasures!