AmaWaterways is the Real Deal!
Want the latest travel news, deals and more? Sign-up for my newsletter!
---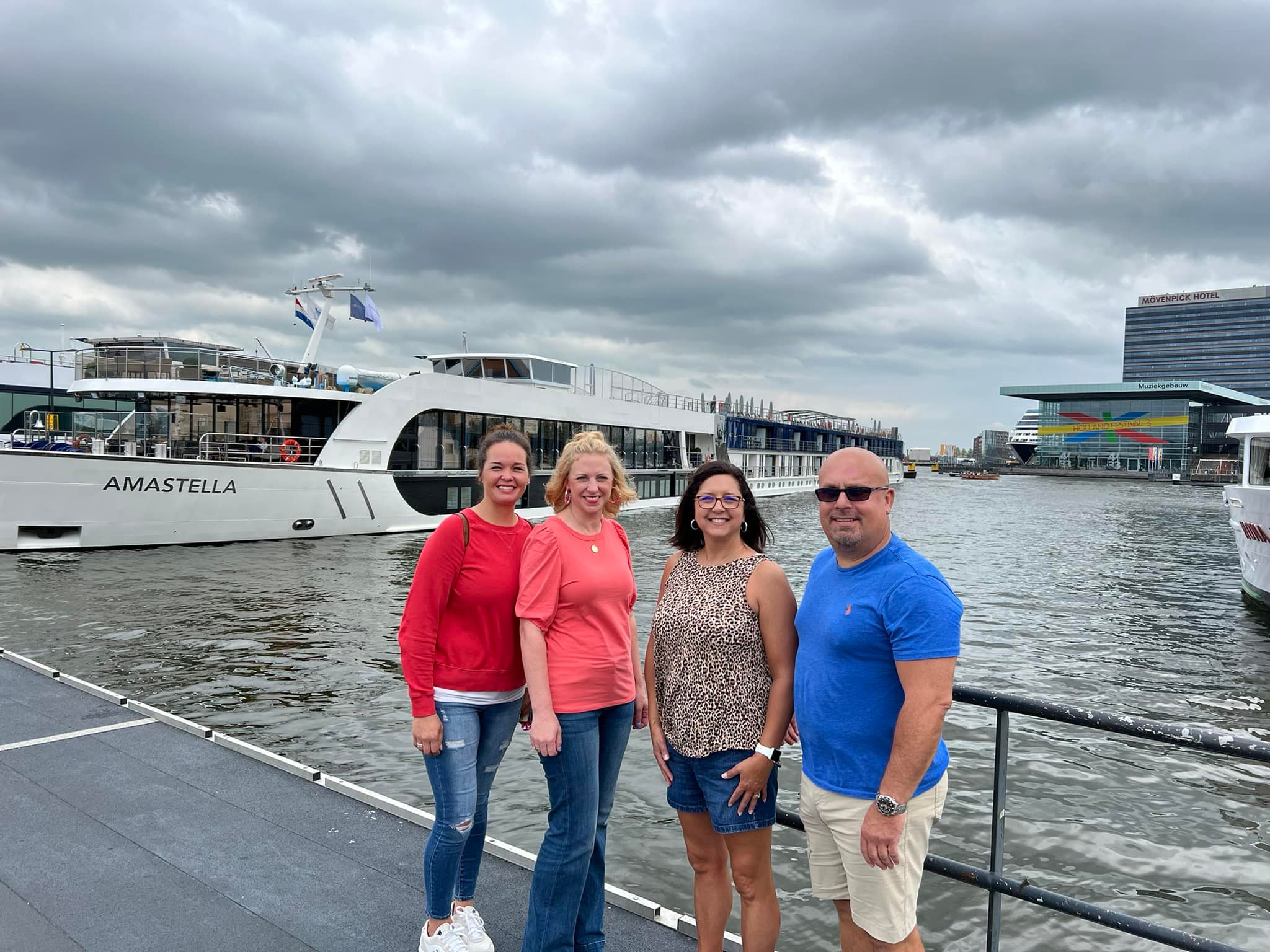 AmaWaterways is the Real Deal!
Holland and Belgium River Cruise…
Have you ever wondered what it would be like to go on a European river cruise?  I had a preconceived notion thinking this was an old person's vacation.  Although river cruises do attract older people and accommodate those who may have mobility issues, this is definitely not an elderly cruise!  I can tell you that this was one of the most fascinating vacations I have ever been on.  The AmaStella was our vessel, or ship, and is basically like a floating hotel.  Your room is always in the same location on board so no need to pack your bags and change rooms every few days.  AmaWaterways offers a variety of cruise itineraries that will keep you interested time and time again.   Right now they are celebrating 20 years in business with some amazing prices!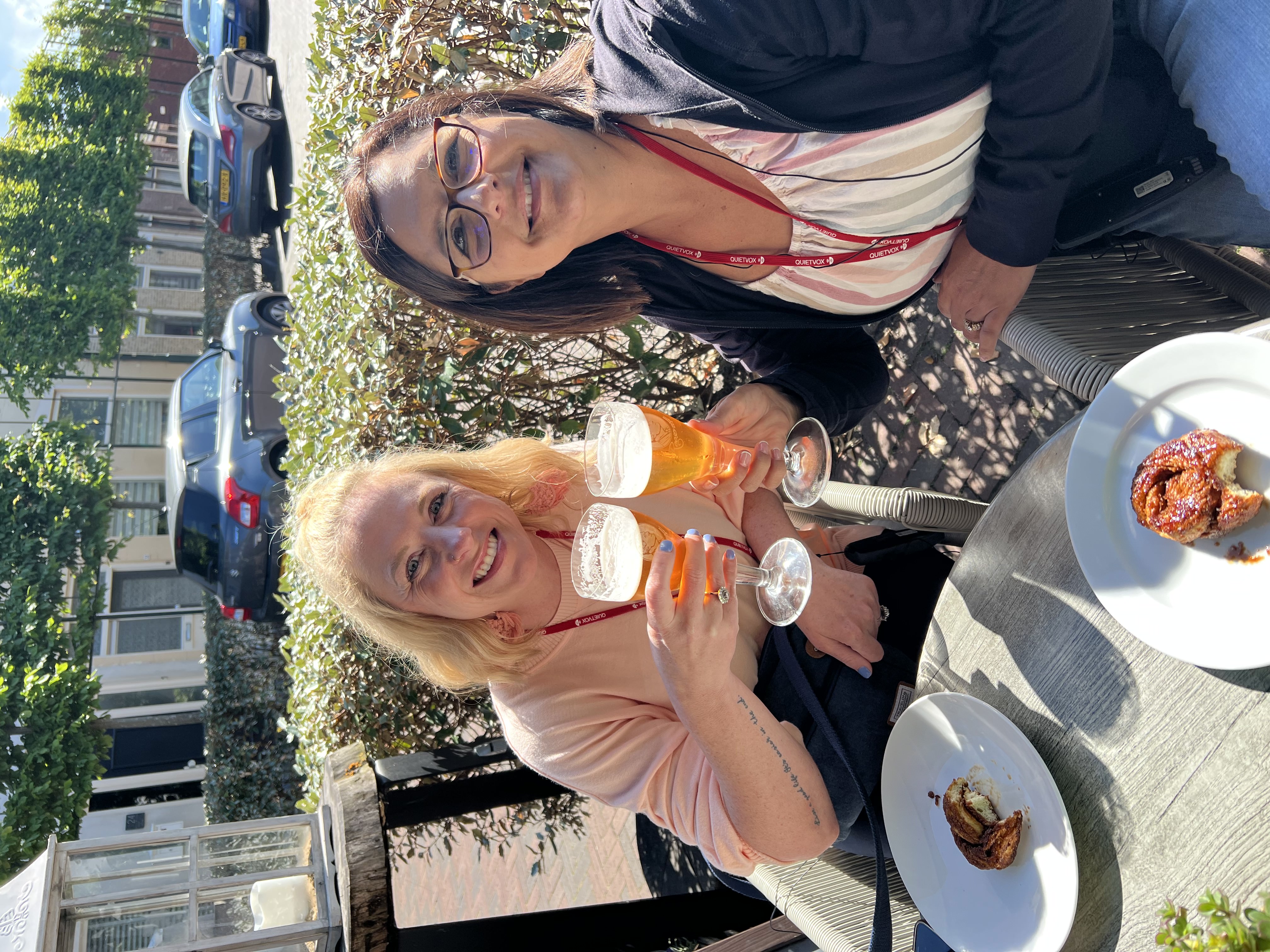 We flew out a day before the cruise and did a little sightseeing in Amsterdam.  I highly recommend doing this to get acclimated to the time change.  We took a canal cruise which was interesting, but not recommended if you have jet lag!  The warm sun made my eyelids heavy and I am sure I missed a thing or two!
Saturday morning we took the Anne Frank Guided Walking Tour which took us through the Jewish Quarter. Our guide, Roza, did a great job telling us about what it was like in Amsterdam during WWII.  
One stop was at the Auschwitz Monument.  The monument is made of broken mirrors signifying that 'heaven is no longer unbroken since Auschwitz.'
The last stop of the tour was in front of the Frank house where Anne and her family survived for 761 days!  Unfortunately we did not get to go in the house, but seeing the outside of the house in person as well as renderings of the inside makes it even more remarkable that they survived there for so long.
Our first stop on the AmaStella was in Utrecht, Amsterdam.  In the morning we visited Floriada, the international horticultural exhibition.  Castle De Haar, the largest castle in the Netherlands, was where we spent the afternoon.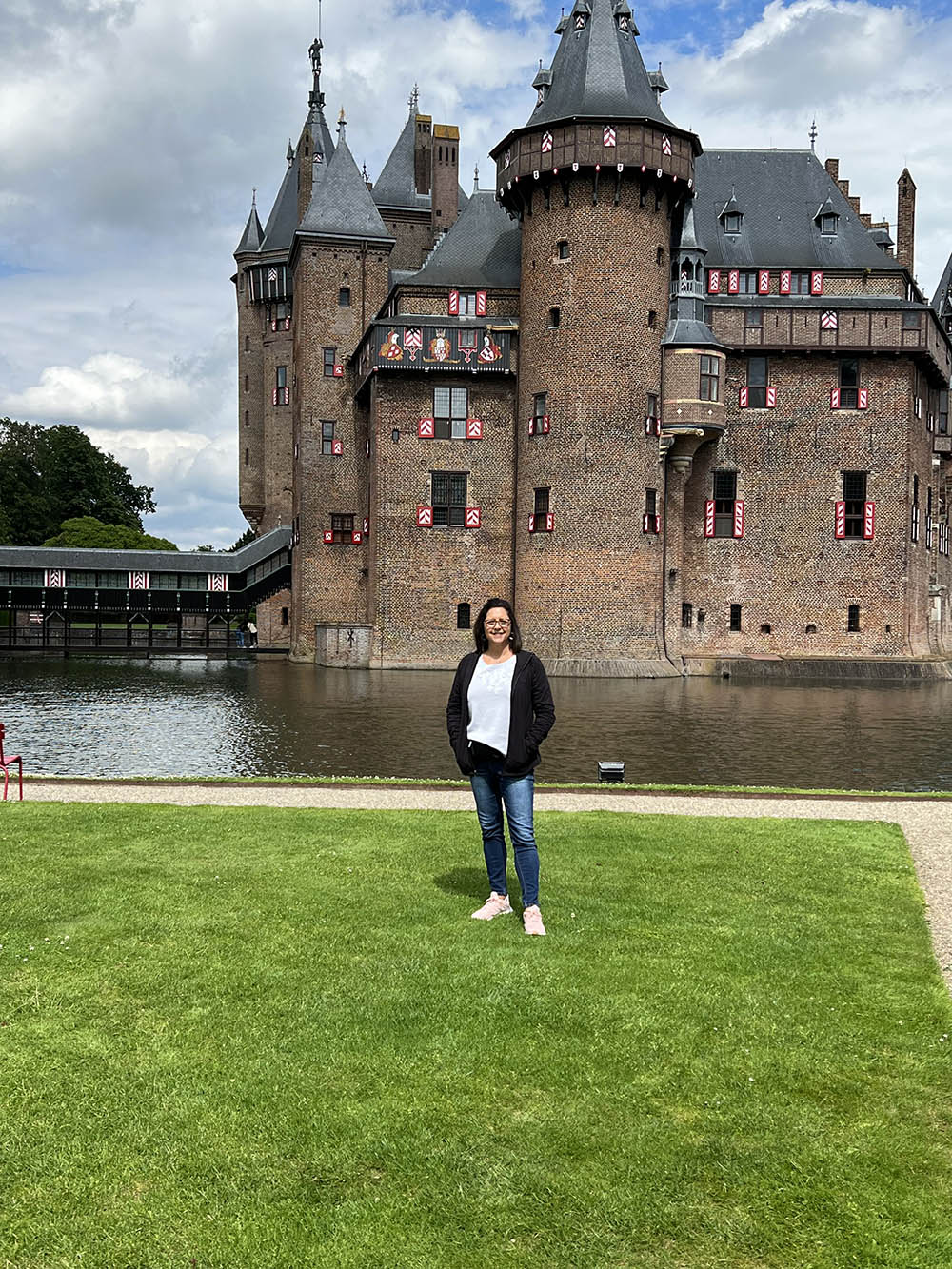 Castle De Haar was once the private residence of the Van Zuylen family, whose descendants still stay here yearly. The castle also frequently hosted members of the international jet-set with their lavish lifestyle; from Coco Chanel to Roger Moore, they too left their mark on the plush rooms of the most beautiful spot in Utrecht.
Lastly, we had dinner at the chef's table aboard the beautiful AmaWaterways, AmaStella! A wonderful experience with several passengers in a private dining room.  This is available for all guests at least one night on the cruise. Delicious!
It's a good trip when you can't remember what day of the week it is while on vacation! On Tuesday, June 28th we were in Ghent, Belgium!  A beautiful and quaint city with so much to offer!  Our day started by visiting the St. Bavo Cathedral and the Adoration of the Mystic Lamb. The Ghent Altarpiece, or 'The Adoration of the Mystic Lamb' by the Van Eyck brothers, completed in 1432, is recognized worldwide as a great work of art, and one of the most influential paintings ever made. Hubert van Eyck painted part of the Ghent Altarpiece that includes the Mystic Lamb, but was never able to finish it. His younger brother Jan, completed this masterpiece a few years after Hubert's death.
This church was originally named Saint John the Baptist in 942.  The diocese of Ghent was founded in 1559 and the church became St Bavo's Cathedral.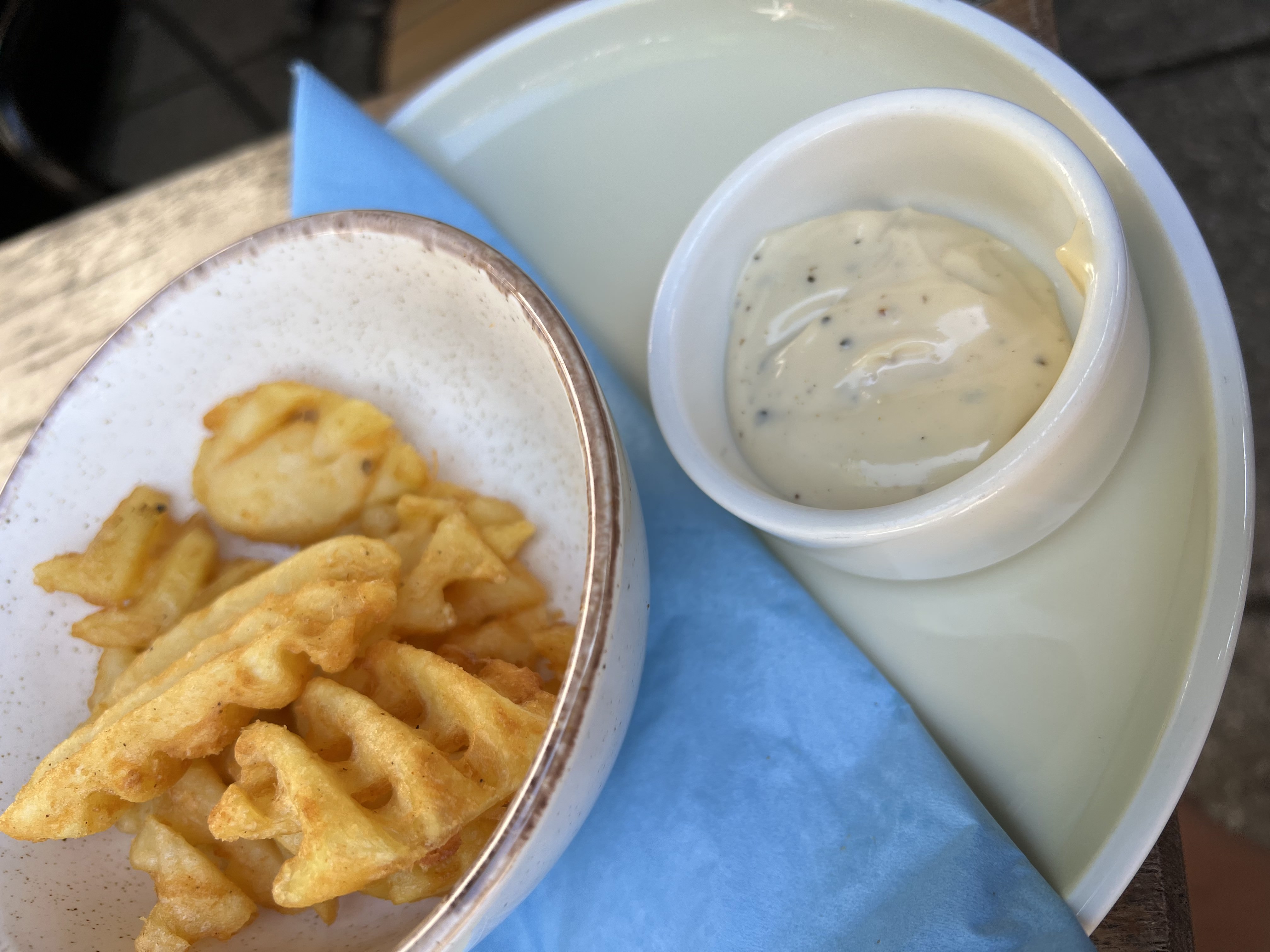 After this, we had free time to explore.  We ate waffle fries, bought and tasted some chocolate, visited the smallest bar in Ghent (which used to be a jail) and then off to visit the Gravenstein Castle.  The moated castle was built by Count Phillip of Alsace in 1180.  I am so impressed with how well these castles have stood the test of time.  When I think about how long ago they were built with no modern way of constructing such a large building, it really is amazing!
One of our days was spent at the Battle of the Bulge site.  What rich history is here in Belgium!  The perspective of this museum is one of great appreciation of the United States and what they did to save their country during World War II.  Our tour guide was a walking encyclopedia!  He had so much knowledge of World War II and how each country became involved.
The photos below are from the museum, the actual battle field where foxholes still exist, a memorial to the 101st Airborne Division, memorials to honor General Patton and General McAuliffe.  The people of Belgium are incredibly grateful to the United States and paid to have these memorials in their country.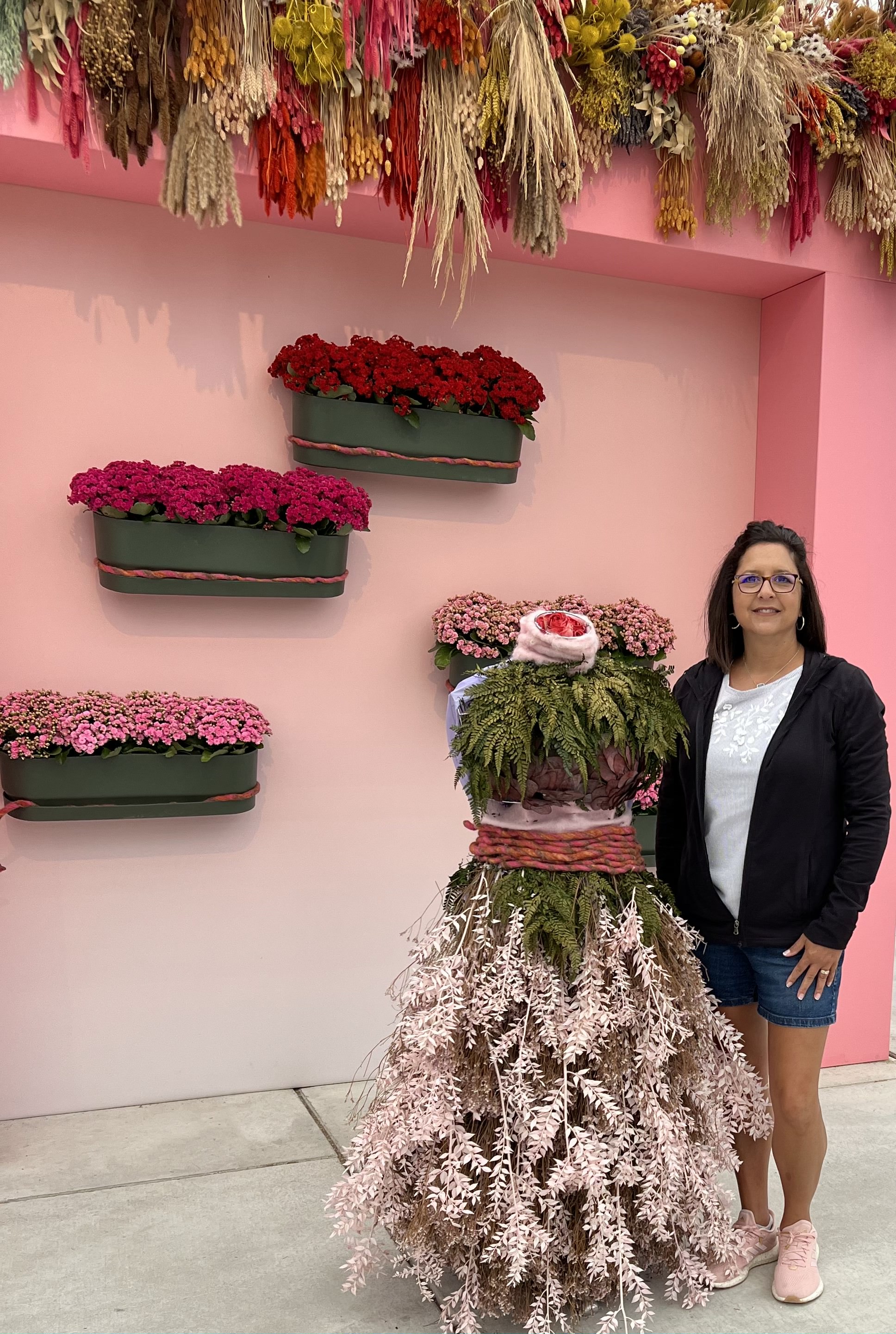 Our day in Antwerp was spent participating in a walking tour of the city and ending our time with a Belgium beer tour!  We saw the beautiful Cathedral of Our Lady, Steen's Castle, Grote Market and Brabo Fountain.  This particular city paid homage to the Virgin Mary.  Citizens from long ago would place a statue of the Virgin Mary on a light post so they would not have to pay taxes!  Some statues were elaborate and some very simple, but all placed for the same reason.  We ended our day with a beer tour tasting local beers.  Some were good, others not so much!  After all that beer, I finally found my Belgium waffle!  It was delicious!
The last day was in a small beautiful harbor town called Dordrecht.  I was in awe of this beautiful community.  We walked the city streets learning all about the rich history and sightseeing the amazing homes and businesses.  Dordrecht is Holland's oldest city, being founded in 1220.  The last tour of the day was visiting the iconic windmills in Kinderdijk.  This small town is known for having the largest concentration of windmills dating back to the 18th century.  The first windmill still exists today!  What I found so interesting is that the windmills are used to pump water back to the sea to keep the town from flooding.  We climbed inside a windmill to see how it works and received some interesting information from a "miller" who is someone who operates the windmill.  
If you are now inspired to find an AmaWaterways river cruise that fits your interests, please contact me at
laura@vincentvacations.com
or 918-645-9524.  
---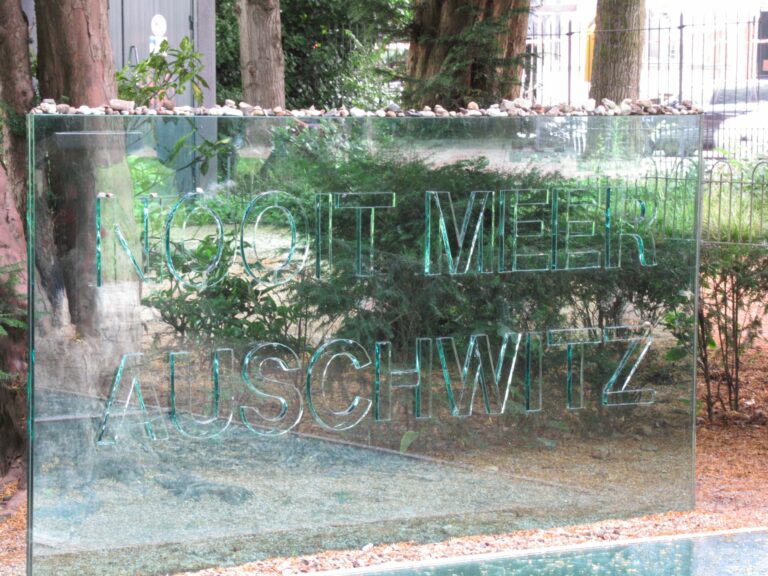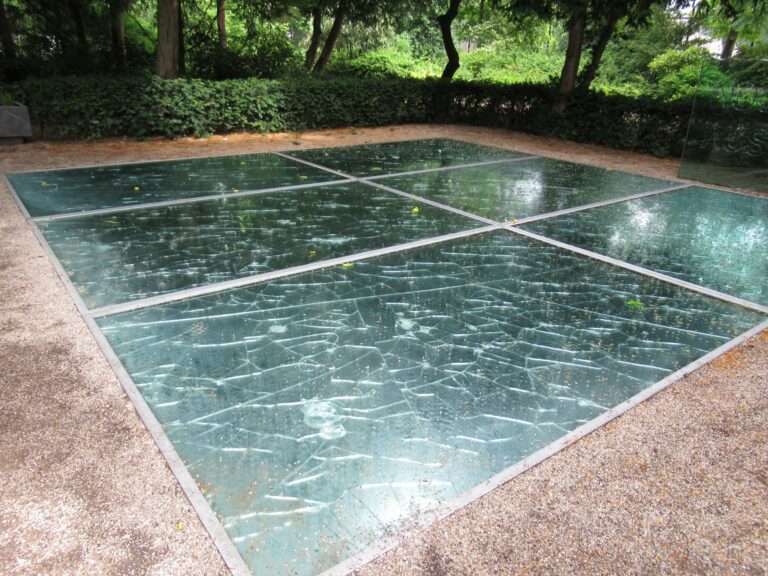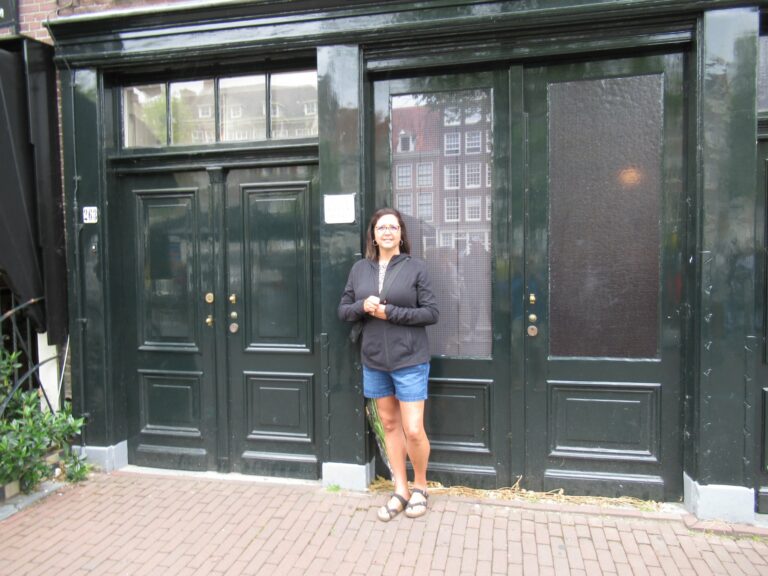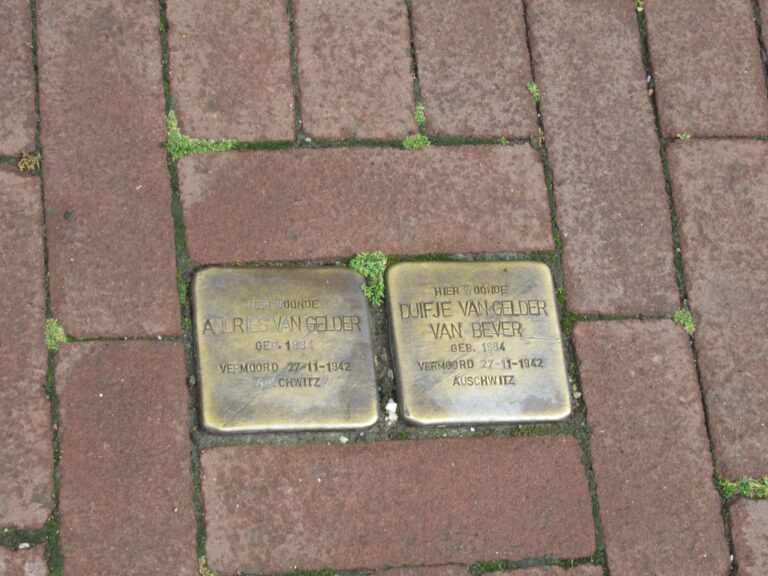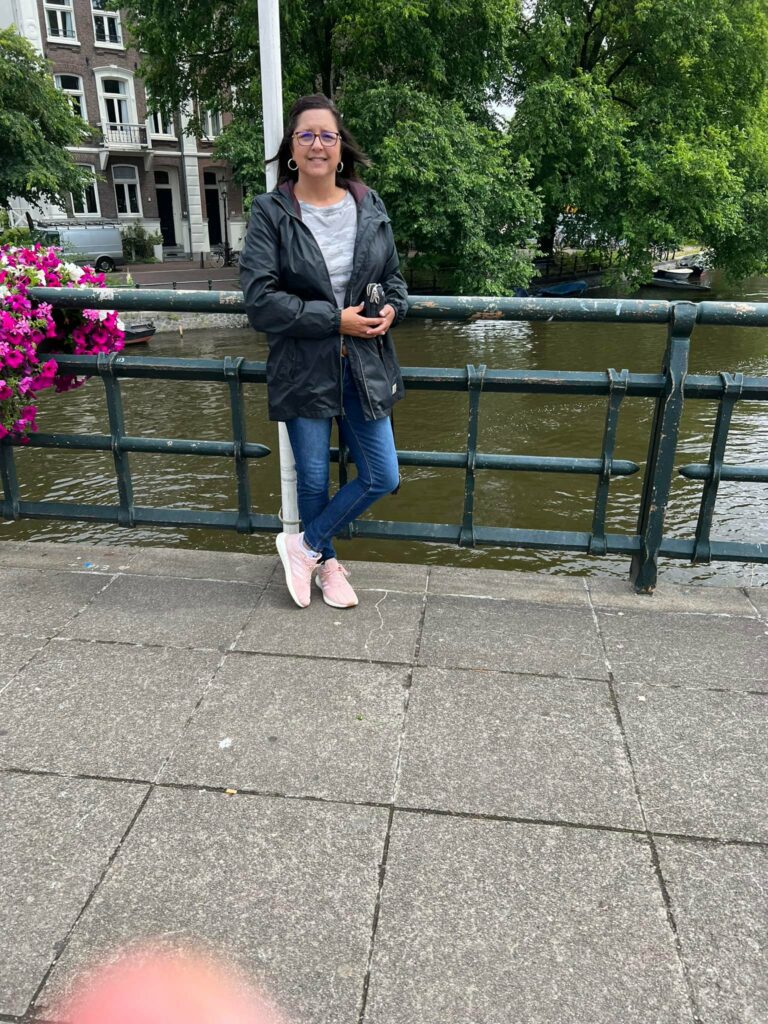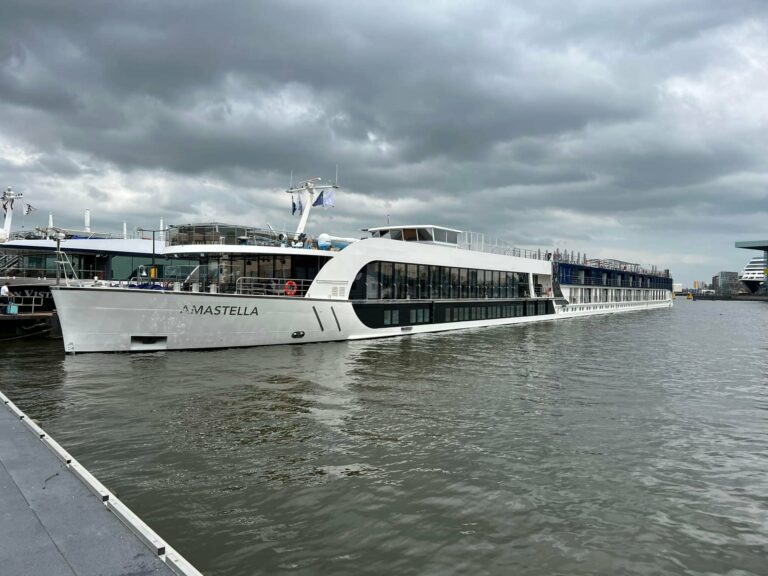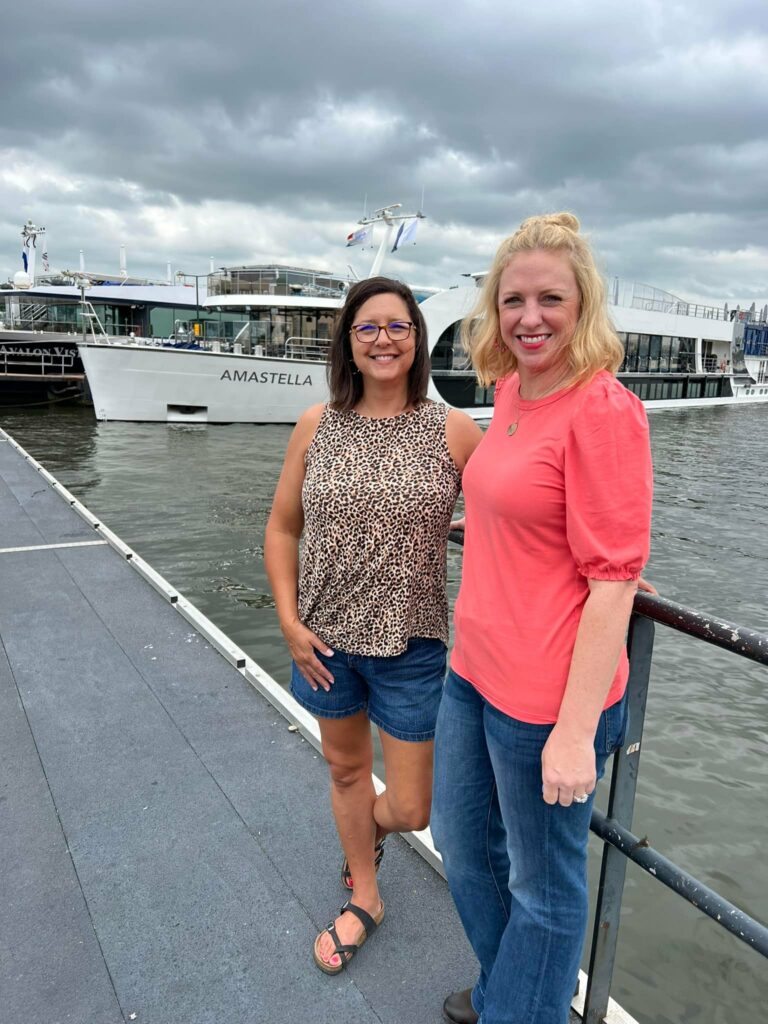 Get in touch with Angel Houser