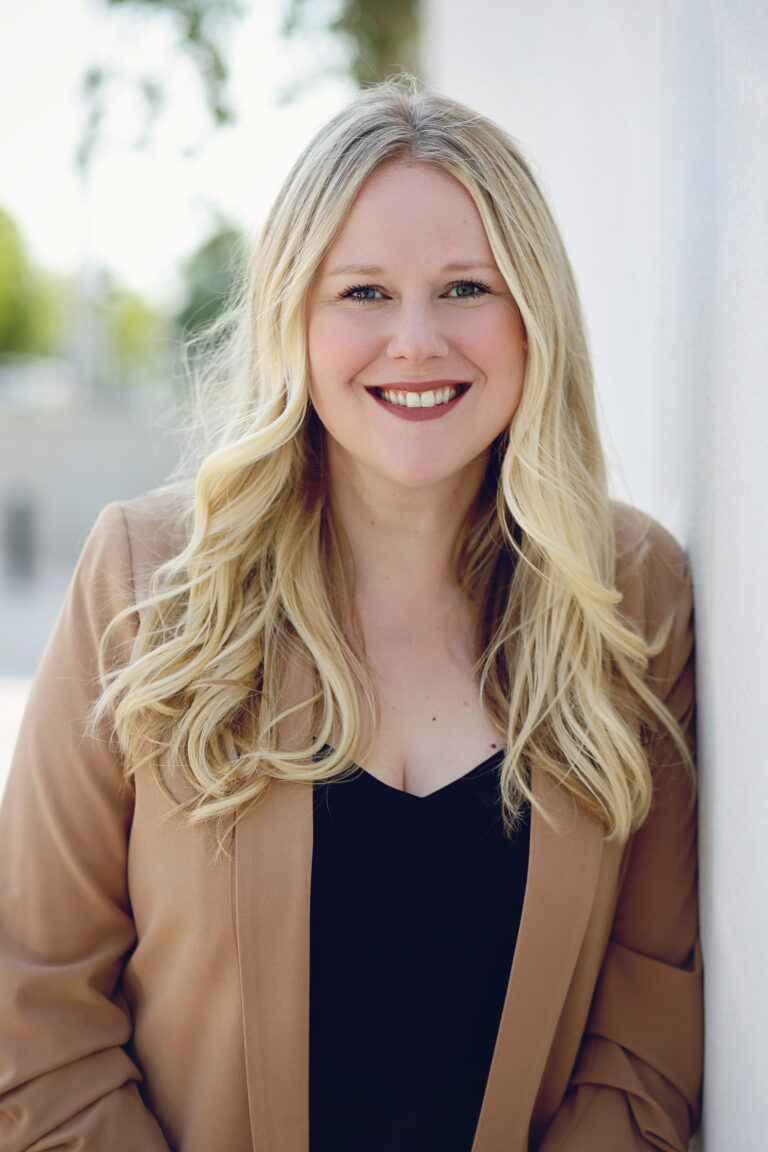 Owner, Lia Vincent, Specializes in Group Travel!
We want to be your partner in group travel!
Custom Excursions for Themed River Cruise Groups
More than 100 custom excursions are available for you to personalize the experience for your groups in Europe. From tastings to specialized museum visits to off-the-beaten-path historic sites and Jewish heritage tours, our Group Coordinators will be pleased to quote the costs for custom excursions (which vary based on group size) and will help you select the experiences best suited to your clients.
Sample Tours - For Epicurean Groups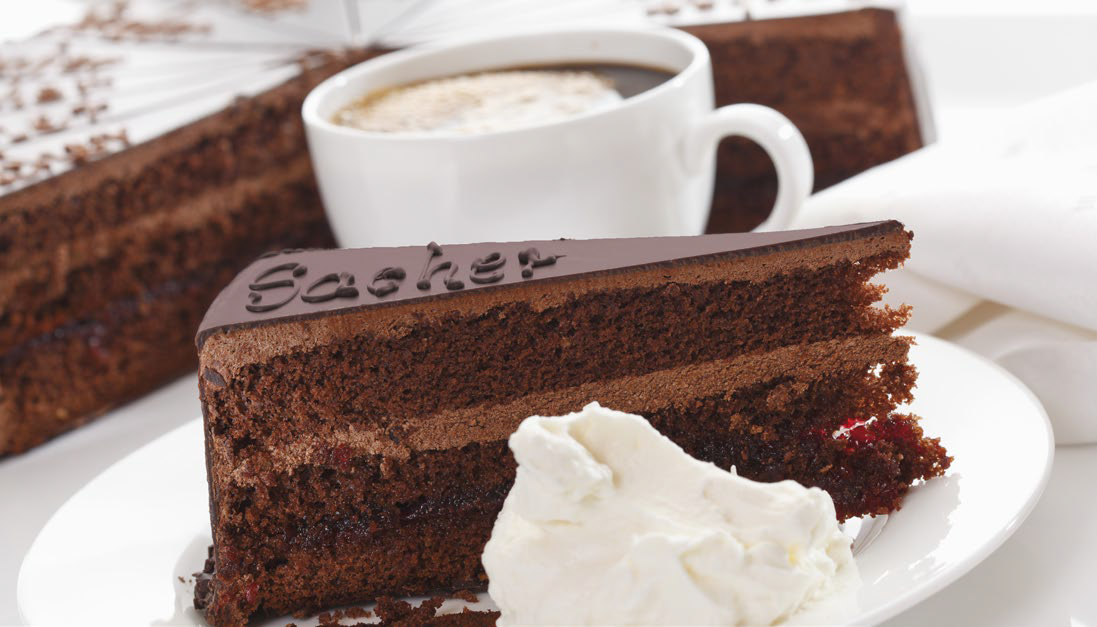 Sachertorte and Coffee
Vienna, Austria (Danube River) - The first Viennese coffee house opened in 1683 while Sachertorte, as iconic to Vienna as its palaces and carriages, first appeared in 1832 when it was created by a young chef for royalty. Taste history by sipping a Kaiser Melange coffee alongside your slice of chocolate decadence at the historic Sacher Hotel.
Lunch at a Paul Bocuse Restaurant – Lyon, France (Rhône River)
Take a guided tour of the gastronomy capital of France and admire the view from Fourviere Hill. You'll also indulge in a palate-pleasing lunch at an iconic former Michelin 3-star restaurant opened by the late culinary legend and world-renowned restaurateur, Paul Bocuse, who revolutionized French cuisine.
Cologne Chocolate Museum – Cologne, Germany (Rhine River)
Indulge your sweet tooth and immerse yourself in all things chocolate from cocoa cultivation to production at this interactive museum set along the river. Plus, attend an intimate chocolate making workshop and return home with a beautifully wrapped mouthwatering souvenir.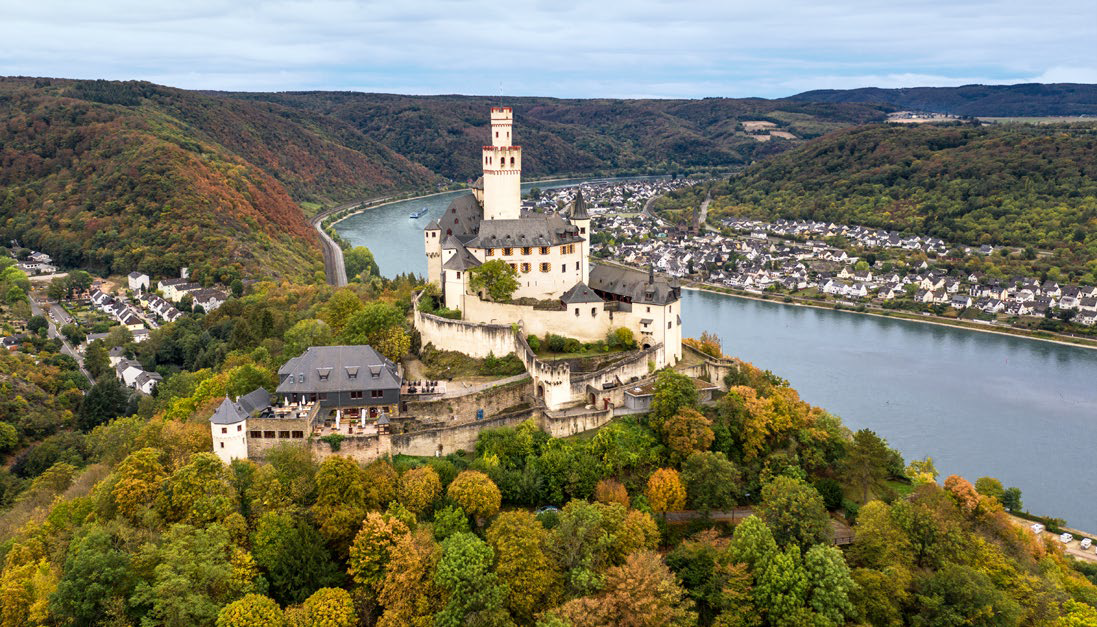 For History Lovers
Dinner at Marksburg Castle
Rüdesheim, Germany (Rhine River) - Enjoy a "Fürsten Schmaus" medieval dinner at the castle's tavern. Dinner can be accompanied by some jugglers or bards for the royal treatment. A guided tour of the castle can be included before dinner as well. Available for groups of 80 guests or more.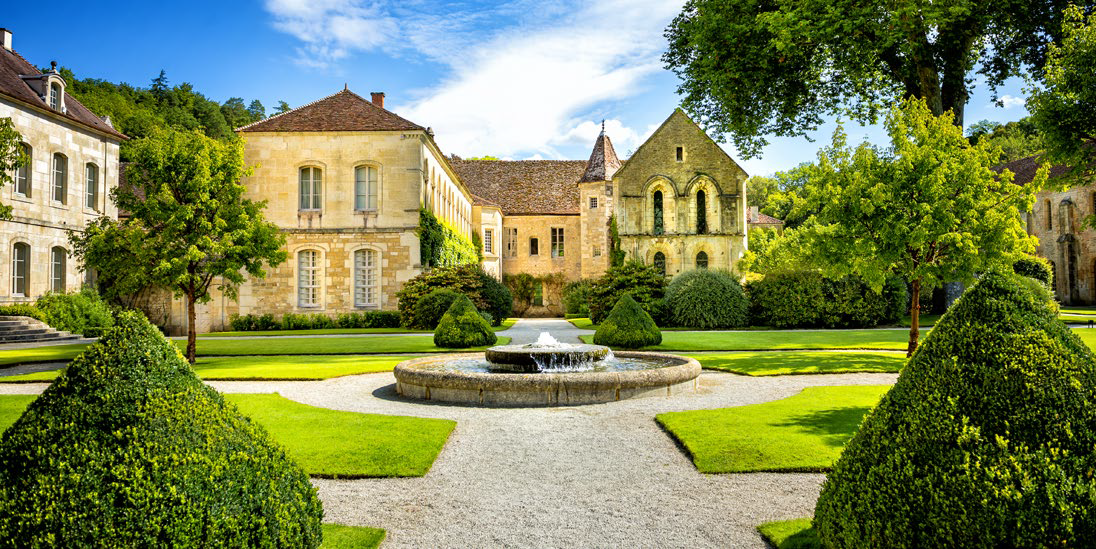 For Garden Enthusiasts
Fontenay Abbey Visit
Chalon-sur-Saône, France (Saône River) - Visit this UNESCO-designated 12th-century abbey in Northern Burgundy, renowned for its "Remarkable Garden." Founded in 1118, it is the world's oldest preserved Cistercian abbey. You'll also visit a local winemaker where you'll taste and learn about the timeless traditions of the region.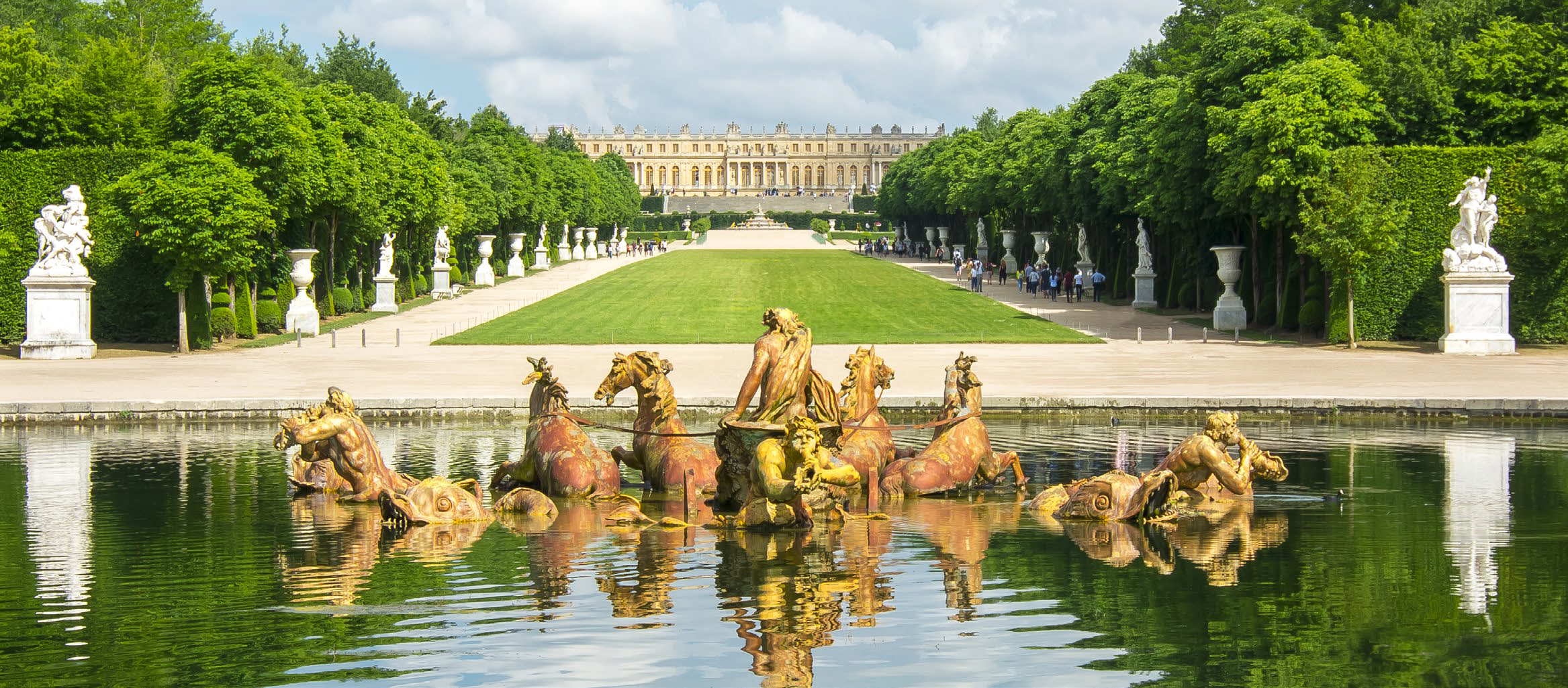 FOR ART AND ARCHITECTURE CONNOISSEURS
Versailles Visit – Paris, France (Seine River)
Travel back in time to 17th-century France and lose yourself in the opulence and grandeur of Louis XIV's royal Palace of Versailles. Enjoy a guided tour of the palace grounds, its lavish halls and beautiful gardens which are filled with bronze statues, ornate fountains and geometrically aligned terraces. Dinner in the Rotunda at the Vienna Fine Arts Museum – Vienna, Austria (Danube River) Admire the 19th-century imperial architecture of Vienna's Kunst Historisches Fine Arts Museum during an exclusive private event closed to the public. Enjoy drinks during a lovely cocktail reception or dinner in the spectacular rotunda as well as a 1-hour tour of this ornate locale and its royal collection.

Cork Manufacturing Tour – Porto, Portugal (Douro River)
Venture to the South of Portugal for an in-depth look at one of the largest producers of cork in the world. You'll witness the entire production process from the cork-oak to its transformation. Plus, browse the private cork museum for greater insight into Portugal's 300-year cork production history.
FOR JEWISH HERITAGE GROUPS
Amsterdam Jewish Heritage Tour – Amsterdam, Netherlands (Dutch and Belgian Waterways)
Marvel at the historic 17th-century Portuguese Synagogue and immerse yourself in history within the Jewish Historical Museum, chronicling Dutch Jewry across the ages. Afterwards, stroll through Amsterdam's Jewish District taking in such sites as the Holocaust Memorial and Dutch Theater.
In addition, you have the power with groups to offer a more unique experience by adding optional enhancements to classic city tours. Examples include:
• Glass of Kölsch beer on our walking tour through Cologne, Germany
• Marzipan delicacy on our walking tour through Passau, Germany
• Glass of wine on the stone bridge in Würzburg, Germany
• Cheese and genever tasting during our canal cruise in Amsterdam, Netherlands
Unparalleled River Cruise Experience
We offer unforgettable river cruises aboard award-winning ships sailing in Europe, Asia and Africa. River cruise companies like Ama, Viking and others are renowned for their innovative stateroom design featuring unique "twin balconies"; its Wellness Program including a variety of included shore excursions featuring guided hikes and bike tours for the active traveler; and award-winning dining—including The Chef's Table specialty restaurant as well as complimentary fine wine, beer and soft drinks with lunch and dinner. Modern, spacious and tastefully decorated, each ship features onboard amenities such as hair and massage salons and a fitness room, and many have heated outdoor swimming pools with swim-up bars.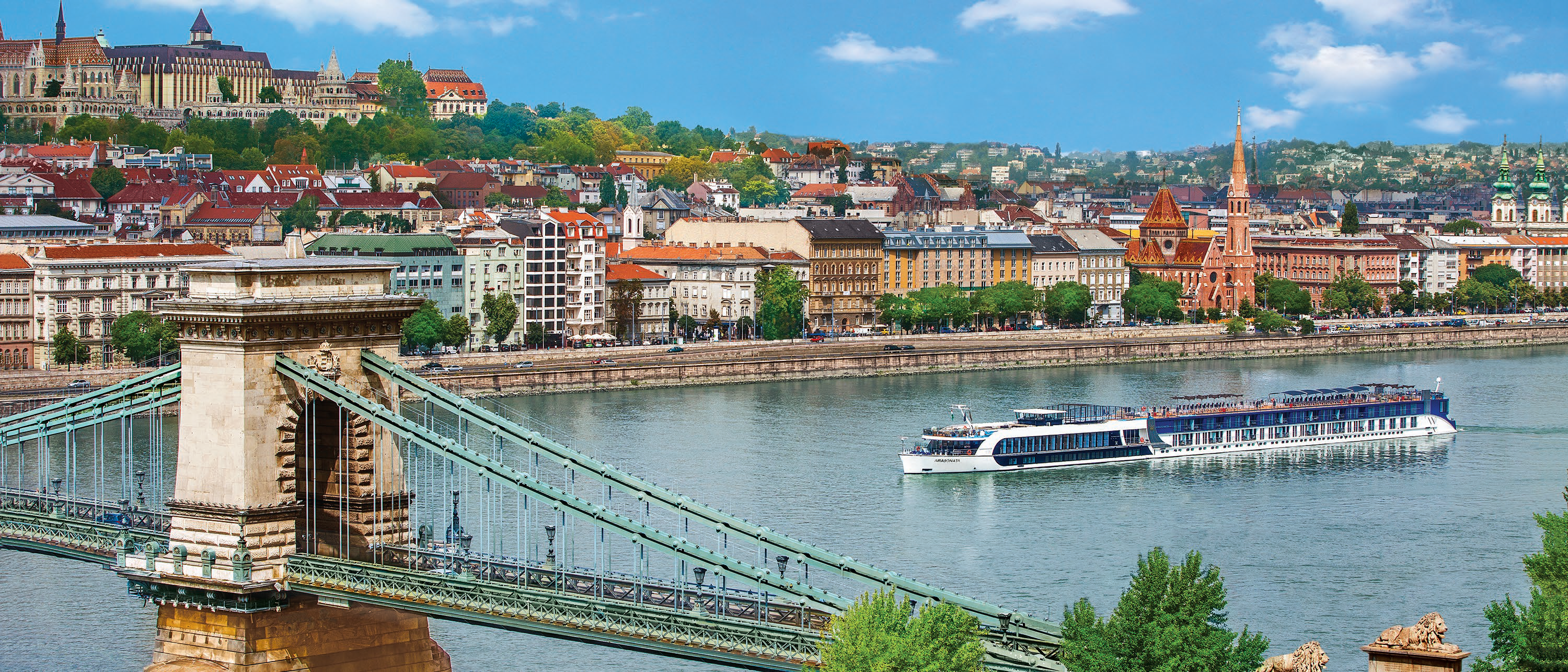 INTRODUCING CUSTOM GROUP EXCURSIONS
Vincent Vacations travel agency is committed to supporting you and your individual group needs! With custom group excursions, you can offer enhanced experiences for your river cruise group that boost their experience, all while creating cherished memories to last a lifetime. Plus, your group will receive a group discounts on the river cruise portion of your group's journey, as well as a complimentary tours, a private motor coach for groups of 35 or more and customized group trip marketing if needed! Our group sales team would be delighted to provide examples of custom group excursions that would work with your chosen river cruise itinerary along with the per person pricing. Best of all, you might also consider adding a custom event on board, such as a wine tasting or a cooking demonstration.
SAMPLE CUSTOM GROUP EXCURSIONS
The below list encompasses just a small sample of the types of Custom Group Excursions we can accommodate on Europe's rivers. Pricing varies by the number of participants.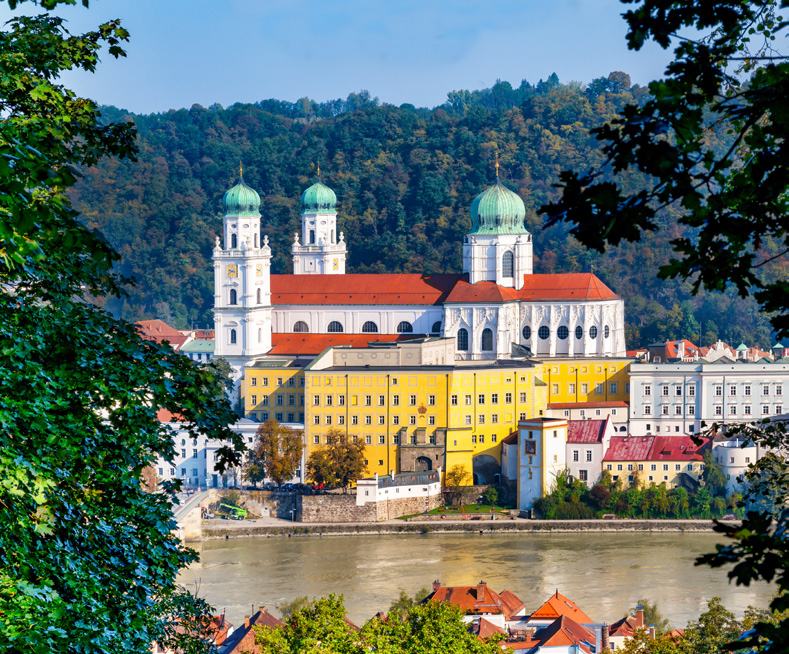 Bordeaux Wine Blending
While exploring the largest AOC region of France, your group will enjoy an exclusive tour of the Bordeaux Wine School: I'Ecole du Vin. Guests will learn about the features of three local grape varieties, how they blend, and how to detect their unique hints in flavor and aroma. They will also have the rare chance to create their own wine by custom-blending the grape varieties to their liking!
Organ Performance at St. Stephen's Cathedral
Passau's historic city center is dominated by the 17th-century St. Stephen's Cathedral, boasting Europe's largest pipe organ with 17,774 pipes. Guests will be treated to a glorious live performance on this world-renowned instrument while marveling at the beauty of St. Stephen's in this enchanting Bavarian city. Please note: this excursion is only available May through October.
Côa Valley Museum Visit and Lunch
A sleek and modern feat of architecture that blends into its natural surroundings, the Côa Museum in Portugal uses state-of-the-art technology to present a view of the valley's Paleolithic cave art. Enjoy a guided tour through the museum, followed by lunch featuring traditional gastronomy of the Douro region.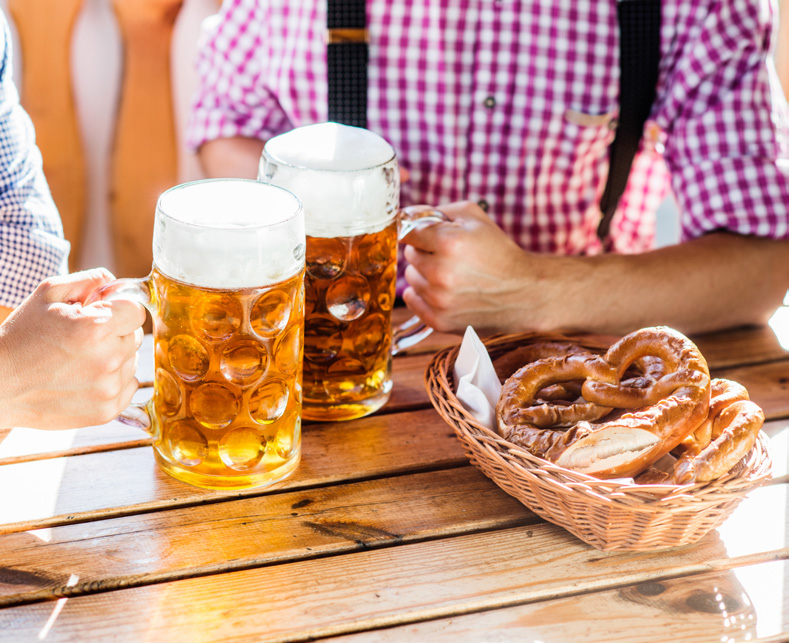 Blue Jeans & Beer
Whether your clients have a keen interest in fashion or simply a favorite pair of blue jeans, this tour will fascinate them with the history of the staple of the American – and perhaps global – closet. Guests will visit the birth house of German-born entrepreneur Levi Strauss, founder of the Levi's Jeans Company, followed by a visit to a brewery inn for a local beer and Bavarian pretzel.
Medieval Tour of Reichsburg Castle with Wine Reception & Music
Iconic Reichsburg Castle stands on a hill overlooking the Moselle River where guests will be greeted with live music, a small glass of local Moselle wine and a typical medieval snack. After that, the castle's lord will welcome the group for photos and conclude their tour. All musicians, the castle's lord and maidservant will don historical robes to add to the medieval ambiance.
French Lavender Experience
Guests will step inside the Provencal artist's palette in the South of France. This special excursion starts with a guided tour of Musee de la Lavande (Lavender Museum) and includes visits to the quaint town of Gordes as well as the Cistercian Abbey in Sénanque, flanked by rows of luscious lavender. This tour is best reserved mid-June to mid-July when the lavender is in bloom.