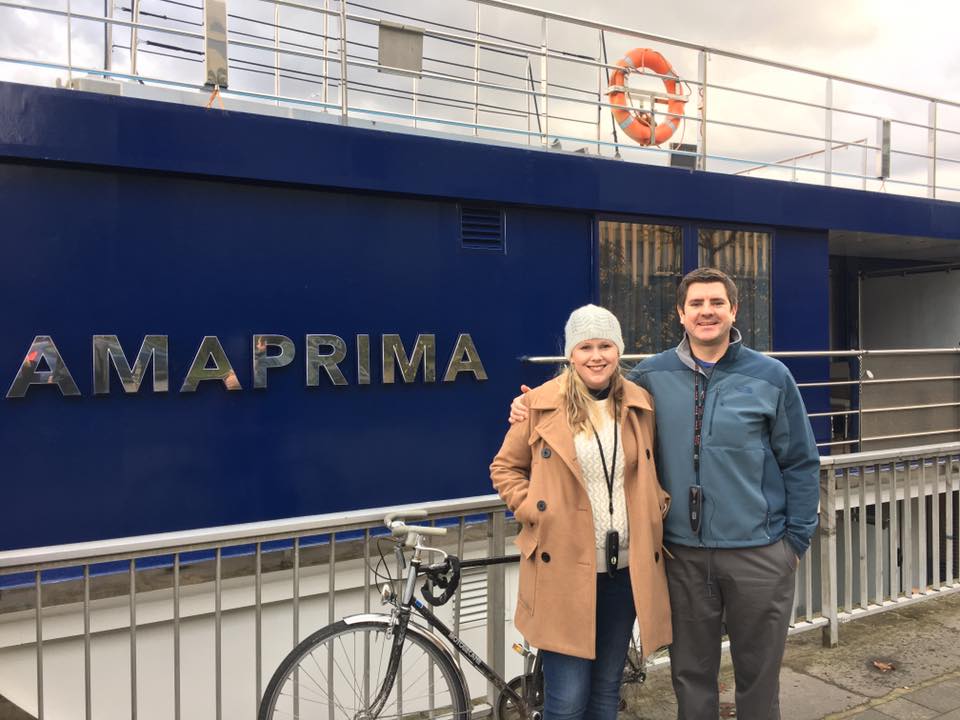 Owner, Lia Vincent, on a 7-night Rhine river cruise.
Travel onboard Uniworld's beautifully appointed floating boutique hotels for an experience that will take your breath away, bringing you to fascinating destinations around the world in unforgettable style.
As a travel agency that specializes in Uniworld, expect five-star, farm-to-table dining; free-flowing premium wine, beer and spirits; a variety of immersive experiences at every port and outstanding service from the best crew in the industry!
How Uniworld is Different
Floating Boutique Hotels - Each one-of-a-kind ship is artfully designed to be an extension of the destinations they sail through, with custom fabrics, unique color palettes and original works by renowned artists.


Culinary Excellence - Enjoy five-star, farm-to-table cuisine every day, masterfully prepared by Uniworld's chefs with ingredients sourced locally along your cruise.


Outstanding Service - With one of the highest crew-to-guest ratios in the industry, 1 to 2.3, you'll enjoy personalized attention from a tenured crew trained to the highest standards.


All-Inclusive - There's "all-inclusive", and then there's the unmatched level of all-inclusive, luxurious amenities that only we provide.


The Highest Standards - You can rest assured that we have put numerous new measures in place to elevate Uniworld's already stringent sanitation standards and protocols.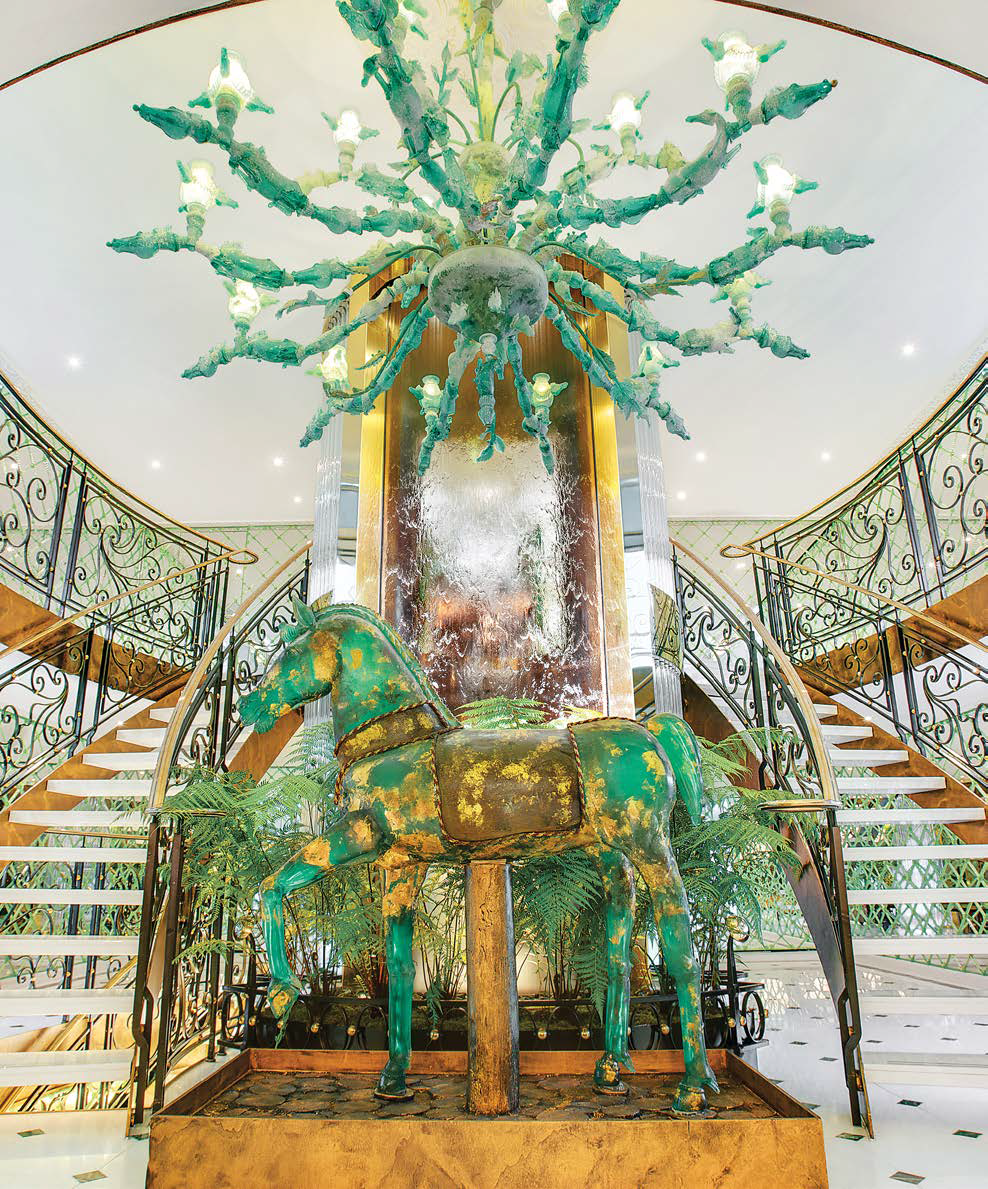 Details and unparalled luxury found in every detail.
As a luxury travel agency, we are your #1 source for handling your Uniworld and Boutique River Cruises travel! Vincent Vacations is a Valued Travel Advisor Partner with Uniworld. We have agents certified for Uniworld vacations and travel!

Why a River Cruise?
Travel all over, unpack once on boutique river cruises that take you through countries, not around them. Besides being one of the most immersive ways to travel, Uniworld's trips also offer a more personal experience on ships averaging under 120 guests with a guest-to-crew ratio of 2.4 to 1.

Why now is the time for a luxury river cruise with Uniworld? For the value and quality, no one can beat their boutique river cruise collection. Learn all about the benefits of traveling with Uniworld, including small ships with fewer guests. No other river cruise line can beat the high staff-to-guest ratio and how the health and safety of everyone onboard has always been and continues to be their top priority.
"It was full of surprises along the way with all of the charming European towns. Just perfect!"
–Tina & Ricky
March 13 was the exciting launch of the 2022 European cruising season. See what's in store, and remember that there's still time for you to join on 2022 cruises and save for a limited-time with our current offers. Learn more about all-inclusive luxury river cruises in Europe, Russia, Asia, Egypt and Peru. Contact us and we look forward to sharing our one-of-a-kind travel experiences with you! Uniworld is dedicated to excellent customer service, boutique design philosophy and delicious cuisine.
uniworld cruises 2022 review deals
uniworld cruises italy, france, australia
uniworld cruises reservations and prices
discount uniworld cruises
ss catherine
tripadvisor uniworld cruises
uniworld cruises vs viking cruises
travel agents
Contact Us Today!
Why Now Is The Best Time To Plan A River Cruise with Uniworld!
On March 15th, 2022, Uniworld announced a new stateroom upgrade program! Please contact us to learn more! Unparalled luxury found in every detail.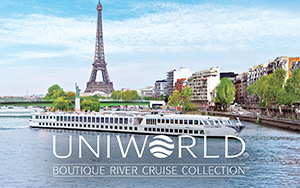 No Lines or Crowds
Uniworld guides take you right past the long waits at major tourist attractions. Plus, no customs means embarkation and disembarkation take barely a moment. Unlike an ocean cruise, you won't have to deal with wait times for embarking or disembarking. And on tours, their guides can bring you right past the long tourist lines at popular museums and attractions.
Uniworld Means Smaller Ships and Fewer Guests
With an average capacity of just 120 passengers, Uniworld is the best option in the boutique river cruise market. This also means guests get to enjoy an intimate onboard atmosphere and unmatched service from the most tenured crew in the industry.

The Safest Way to Cruise
Traveling by river means you are always close to land, allowing for immediate access to shoreside resources. Not only does Uniworld ensure the highest standards for health & safety, onboard and onshore, but our river cruises also benefit from constant proximity to land and shoreside resources. By nature, sailing on the rivers means constant proximity to land and shoreside resources—and, by extension, the ability to stop the ship and disembark at any time, if necessary.
Uniquely Uniworld
On Uniworld's boutique floating hotels, you will enjoy the best value in all-inclusive luxury, five-star cuisine sourced fresh from the destinations you visit, free-flowing fine wines and spirits, multiple options for included excursions and more.
Truly Immersive & All-Inclusive
Never restricted to coastal towns and ocean-liner ports, river cruise ships can take you to the heart of your destinations and dock in the center of town, so you can step right off the ship and start exploring. Dine on a medley of five-star, locally-sourced cuisine, accompanied by included premium spirits and wine. From airport transfers and onboard gratuities to immersive excursions, every detail is taken care of.

Unmatched Convenience
Get an up-close view of the best sights and lesser-known locales in Europe, South America, Vietnam & Cambodia, Egypt and India. Dock in the hearts of great capitals and quaint villages that are unreachable by ocean ships. There's no waiting in long lines to get on or off your ship. You'll travel with ease when you only have to unpack once.
Connect & Stay Connected
Unencumbered by large crowds, you'll effortlessly meet people who share your passion for travel and exploration. With shipwide Wi-Fi, you'll stay connected with loved ones back home across all of your devices.


A Room with a View
Forget about indoor cabins. When river cruising, every room has a view. Relax and enjoy the ever-changing scenery as you sail to your next destination.
The Freshest Ingredients
Our five-star farm-to-table onboard dining is regionally inspired and prepared with only the freshest ingredients, sourced locally at every port.
Sailing by river means enjoying all the conveniences of a traditional cruise, along with all the benefits of inland travel. Stopping in multiple destinations on every trip, you'll visit bustling cities and hidden gem villages, only unpacking once. Even while onboard you'll be immersed in the local sights, with ever changing views right outside your window. River cruising is absolutely the best way to cruise, and the best and most luxurious river cruise is with Uniworld.
Smaller Ships, Fewer Guests
Uniworld ships have an average capacity of just 120 passengers, which means you get to enjoy an intimate onboard atmosphere and unmatched service, with a crew-to-passenger ratio of 1 to 2.3. Floating boutique hotels purposefully designed with every luxury and comfort in mind. With many public spaces onboard, and an average capacity of 120 guests, there's plenty of room to socialize with others or just relax by yourself.
However you choose to break back out into the world, do it in the unparalleled style of Uniworld. Expeditions into the Peruvian Amazon offer the intimacy of a 32-passenger, luxury riverboat. The new Cruise & Rail Journeys combine all the best elements of land, river and train travel. In 2021, Uniworld rolled out a trip connecting Milan, Venice & the Swiss Alps. Then for 2022, they introduced even more Cruise & Rail journeys to such places as Istanbul and Transylvania. 2022 also marks their first rail-only option, a journey on The Trans-Siberian Express.
That's not all that is available in 2022. They were excited to announce the new Dutch Delight itinerary, select dates of which coincide with the Netherlands' World Horticultural Expo, Floriade. This once-in-a-decade spectacle is not to be missed. From April to October the planned city of Almere near Amsterdam becomes a celebration of green and sustainable technology and all things floral.
See Uniworld's newest Super Ships set sail. The S.S. Sphinx, the S.S. La Venezia and the S.S. São Gabriel—as well as the Mekong Jewel, are all vessels that are new to the scene. The Mekong Jewel barely had an opportunity to shine before all travel paused in 2020—and the rest have been patiently waiting to greet their first passengers in 2022. We can't wait for you all to see these breathtaking new ships in person!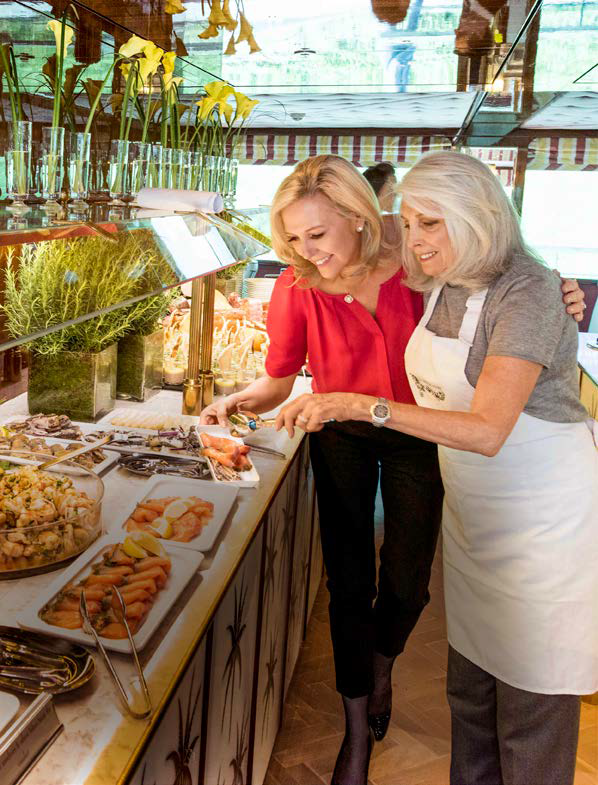 History of Hospitality Excellence
The story of Uniworld's guiding visionary.
From the moment you step onboard our one-of-a-kind award-winning ships, you notice the Uniworld difference. The spirit of hospitality that follows you your entire journey is the result of our guiding visionary, Bea Tollman. Bea is the creative mind behind our luxury, floating boutique hotel experience and her personal touches can be found everywhere—from the distinct design of our ships, the recipes for our locally sourced cuisine and the unmatched staff attentiveness. She has been honored for a lifetime of achievement in hospitality, including an induction into the British Travel and Hospitality Hall of Fame. We're proud to follow her commitment to luxury. "I wanted something different for our guests. I knew that there was this vision inside of me and I set out to create it. " – Bea
Book Your Uniworld Cruise Today!
Danube River Cruise
A voyage down the Danube River means discovering something incredible around every turn. Float by breathtaking riverscapes to arrive at some of the most beautiful cities you'll ever see—think Salzburg and Budapest, and the famously lovely Wachau River Valley.

Uniworld's 8-day Enchanting Danube itinerary, traveling from Passau to Budapest through 4 countries, is perfect for first-time river cruisers and seasoned travelers alike. Through July 31, 2023, you can enjoy Two-for-One savings on this cruise with our Friends & Family offer!

CUISINE
Walk through Budapest's bustling market halls to sample local treats and join MAKE TRAVEL MATTER® Experiences to sip biodynamically certified wines in the Wachau and house-made cider at an Austrian farm.

ART & ARCHITECTURE
We treat our guests to exclusive early access to the Vienna Art History Museum and offer an optional Masterpiece Collection after-hours visit to the Schönbrunn Palace.

MUSIC
Visit iconic filming locations from the 1965 film The Sound of Music and sit for a private concert of works by Mozart and Strauss during a Night Out in Vienna.

THE S.S. MARIA THERESA
For a cruise through the former domain of the Holy Roman Empire, your ship should be as regal as the destination. Named for Empress Maria Theresa, this Super Ship is replete with decadent décor and luxurious included amenities.