5 Must Do's When Traveling to Ireland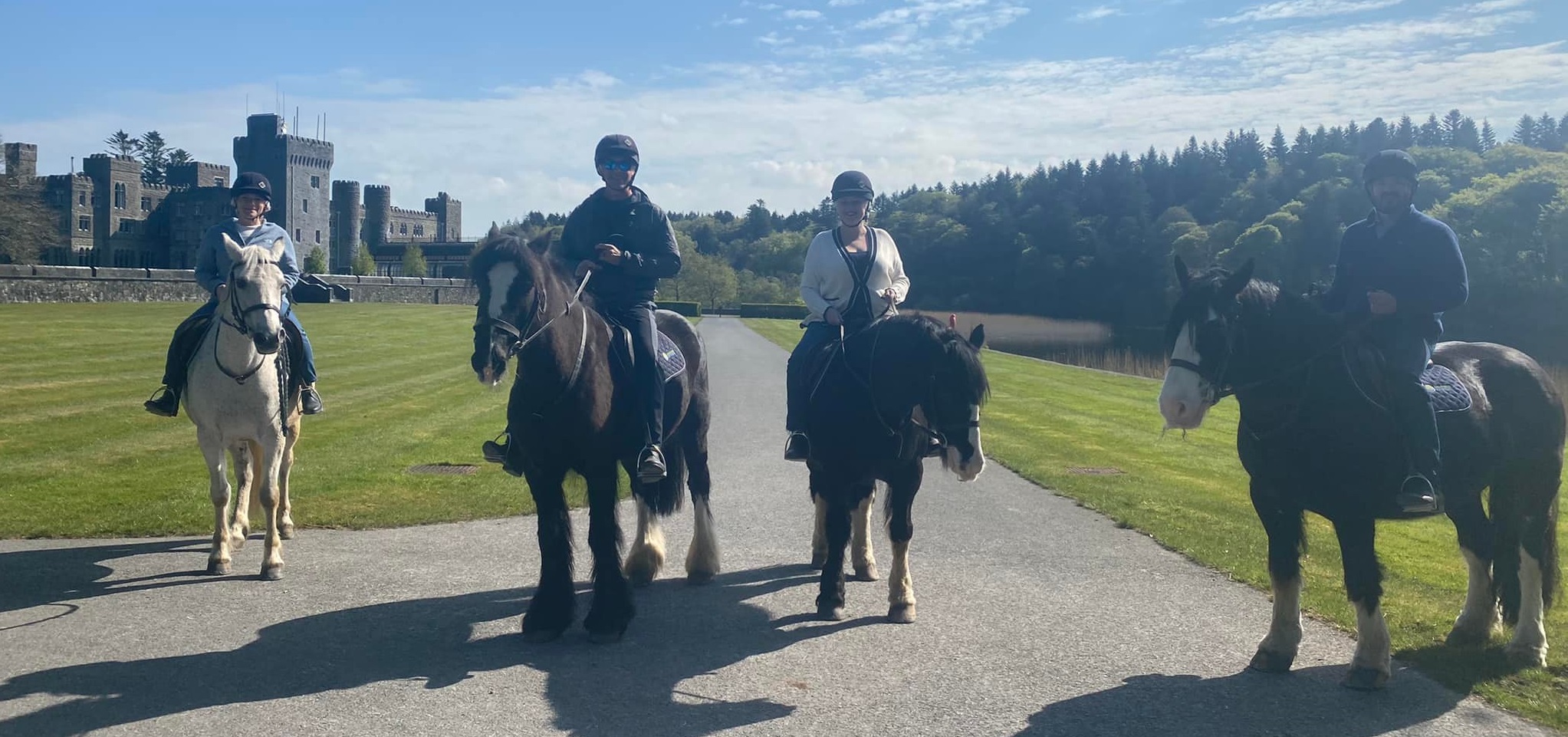 I've had a lot of interest in the Ireland trip I just experienced.

Here is a list of 5 must do's when traveling to Ireland.

1. Plan to hop around the country and stay in different cities. There's so much more to explore outside of the big cities like Dublin or Shannon. We stayed in 5 different places during our 7 night trip. It was go go go, but I felt like we were able to really maximize our vacation, without having to back track like if we had just done day tours. It also gave us more time to experience the local towns.


2. Hire a driver, or join a tour for traveling outside of Dublin. On this vacation, we hired a driver. It was one set cost for the driver, vehicle, and gas. We created an outline of where our hotels were each night so this also included accommodations for our driver, which he arranged on his own. If you really want to dive in deep, you can also hire a professional guide. We were content with a driver, which he still had a lot of knowledge, but a professional guide would be another level. One of the big perks of hiring a driver is you get to pick your schedule. Are you having fun at a pub and want to stay longer? No problem. Are you not big museum people but just want to see the highlights and hit the road? No problem. The driver program gives you 9 hours per day of drive time to set your own schedule.

3. Stay in castles! What a bucket list and unique experience it was for us to stay in some castles during our trip. There are many historic castles that operate as full service hotels with all the modern luxury amenities. Let me tell you about our 2 experiences.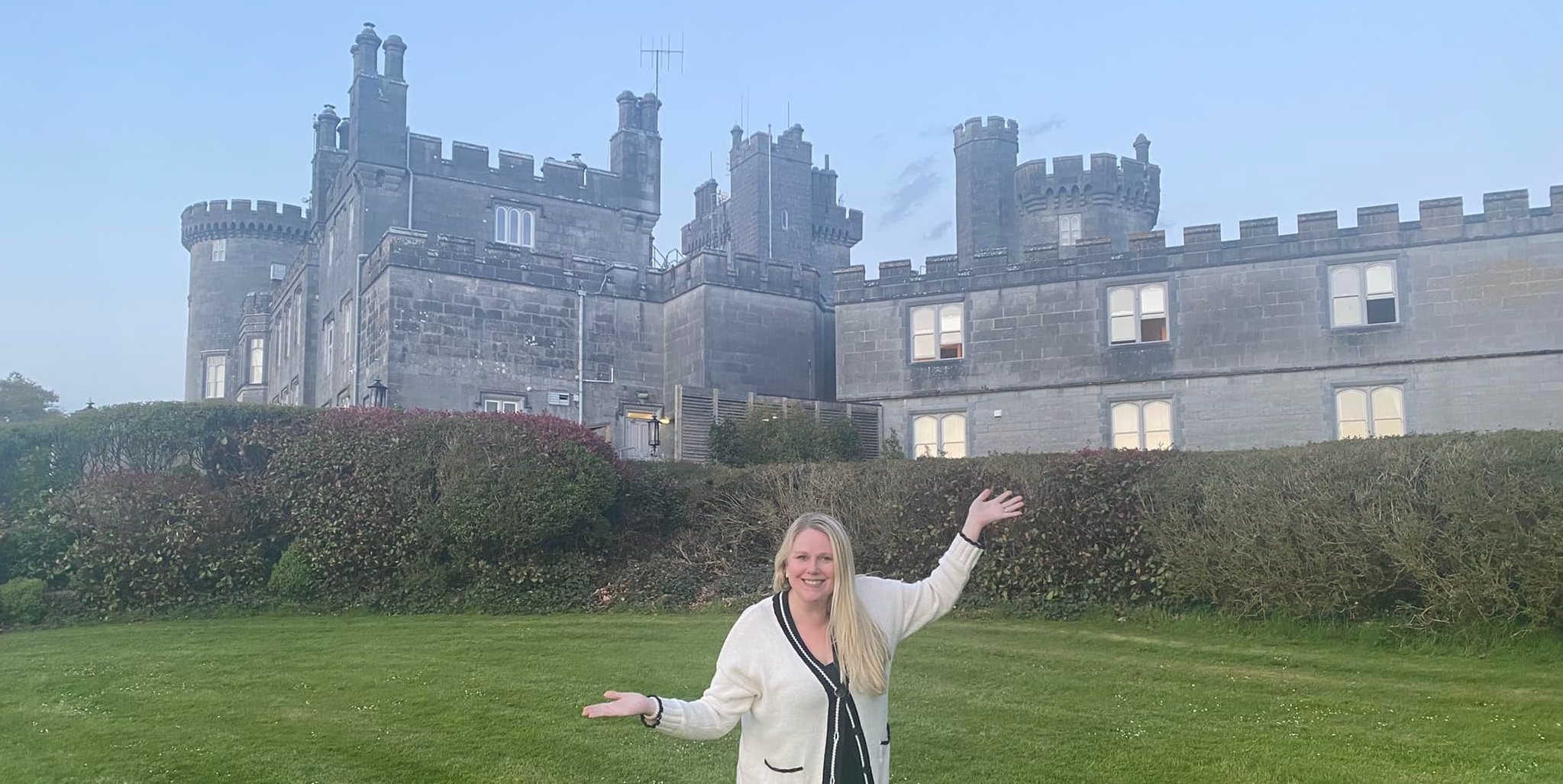 Dromoland Castle

This castle dated back to early 11th century. It is a 5-star experience with onsite 18 hole golf course and leisure center. This is where they have an indoor pool, gym, sauna, steam room, bicycles to borrow and more.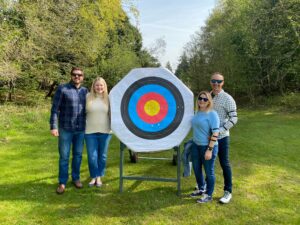 On property there is a spa, tennis courts, some shops and 3 restaurants. There's a host of activities onsite that you can pre-book. This includes activities like archery, horseback riding, or clay shooting. You can also rent a golf cart to explore the grounds.

The castle was refurbished in 2017. I was in an East Wing Executive. This wing of the castle was built in 2001. The rooms are spacious with a bay window. The standard East Wing rooms do not have a bay window. The room is well appointed with bathrobes, slippers, mini bar and coffee station. The bathroom has a soaking tub, shower and double sinks. We loved the towel warmer. It's something I don't see at home or at hotels too often.
Daily breakfast is included with all room categories and some also include a round of golf.

Dromoland Castle is very convenient to Shannon airport and Cliffs of Moher.

Ashford Castle


This castle was built in the 13th century. It sits on the largest lake in Ireland, so the views are jaw dropping. The property and castle were purchased by the Guinness family in the 19th century, and they poured a lot of money into the estate. This is also the property that a lot of the movie, The Quiet Man, was filmed.
There is onsite golf and a spa. There are 3 restaurants, plus they set up High Tea in the afternoon you can book. One of the restaurants is called, The Dungeon. It is themed in red with knights and flags. It's known for their steaks but also has a large variety of menu options. I had some really good salmon. This one does not have a dress code, but the formal dining room upstairs, men will need to bring a sport coat and everyone is asked to not wear denim.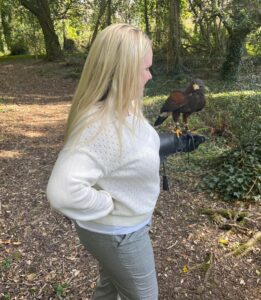 Activities are plentiful onsite as well. You do not have to be a guest of the hotel to book activities. There is horseback riding, archery, clay shooting and the School of Falconry.
Our first afternoon we did a 'Hawk Walk' with the School of Falconry. Our guide was a French girl with such a passion for the birds. Her genuine love for the birds was contagious and we loved our experience. We walked around with her in the forest with two Harris Hawks. They are trained to come when someone wears a black leather glove and when you hold out your arm. She brought food, chicken skin and chopped up mouse, to incentivize the hawks. They flew with little bells on so we could hear where they were. It was so interesting.

I was nervous at first, but the birds weighed under 2 pounds, so it was easy for them to land on our arm and they were not aggressive at all. She said they love being fed and haven't ever just flown off. She said one time a hawk killed a duck, so she took the duck home and cooked it. I was totally captivated by this. She said people can live in the wild without a weapon and they hunt with their bird.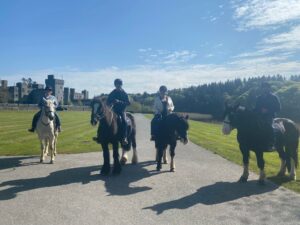 The next morning, we went horseback riding. This was different as it is English riding. Not that I know really much of anything about horseback riding, I had no idea it was different.

The saddles don't have the knob to hold onto, the stirrups are smaller and you hold the reigns "like a cup of tea". They led us around the grounds and by the castle. It was a neat experience.

There are a lot of accommodation options at Ashford. There are newer rooms in 'The Lodge', standard rooms and staterooms. The staterooms are all different and historic. We had a corner stateroom complete with about 30' tall ceilings, a canopy bed that looked straight out of a movie and a sitting area. I was in castle room heaven. The bathroom has heated floors, heated towel rack, and double vanities. There are robes and slippers. They include water and a bottle of Sherry in your room. There is also a mini bar with a price list.
We totally fell in love with Ashford and see why it's a favorite to visit over and over.

4. Skip Ring of Kerry and opt for Dingle instead.

Nothing against Ring of Kerry. It's a beautiful drive with a lot of scenic spots to stop, but it's a ton of driving. Some of the most beautiful spots can be seen on the drive from Dingle, including spots made famous from Star Wars and movies like Far and Away.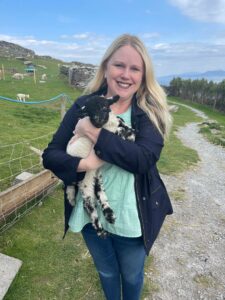 In the spring is when you will see the lambs everywhere. The farm, where they filmed Far and Away, has a lamb program where you can hold the baby lambs for 4 euros. When we stopped they had a lamb only 2 days old that was a runt. When the ewes have triplets the runt will be ignored and the farms have to bottle feed the runts so they will survive. The owner of the farm, who was a kid living at the farm during filming of Far & Away, told us some stories about Tom Cruise and about where they set up the filming. It was fun to hear about.
Dingle can be a half day trip from Killarney. It's a great coastal town with shops and restaurants. If you're going during the summer, you can also plan to make a stop at Inch beach along the way. It's an expansive beach you can drive on, and has vendors renting boogie boards. Something I was surprised to find in Ireland.

5. Cliffs of Moher is a must, but so is Doolin

I don't know if you can do a first trip to Ireland without stopping at the Cliffs of Moher.


It's that awe inducing picture spot with the gorgeous - but dangerous, if you don't follow the signs - drop off cliffs. It cost 10 euros per person for entrance. They have a visitor center with bathrooms, gift shop and coffee. Something I didn't know about is the cute little town of Doolin only 4.3 miles from the Cliffs. If you're a hiker, this is a popular hike option. What a memorable way to see the cliffs!

In the town of Doolin, you have to eat at McGanns. We had some of the best food in all of Ireland and probably the best service. Everything is fresh. The chef makes the soups from what's on hand from the garden, and local caught fish and chips. They said the fish are basically jumping out of the water there, so might as well be fresh. My husband had a short rib dish we fawned all over. When we left, we said we can't wait to come back. It was picture perfect. They also have live music in the evenings.

There is so much to do in Ireland! The people we met, the songs sung at the pubs, the wonderful food...it's all so worth the trip. I can't wait for the next trip to the Emerald Isle!
---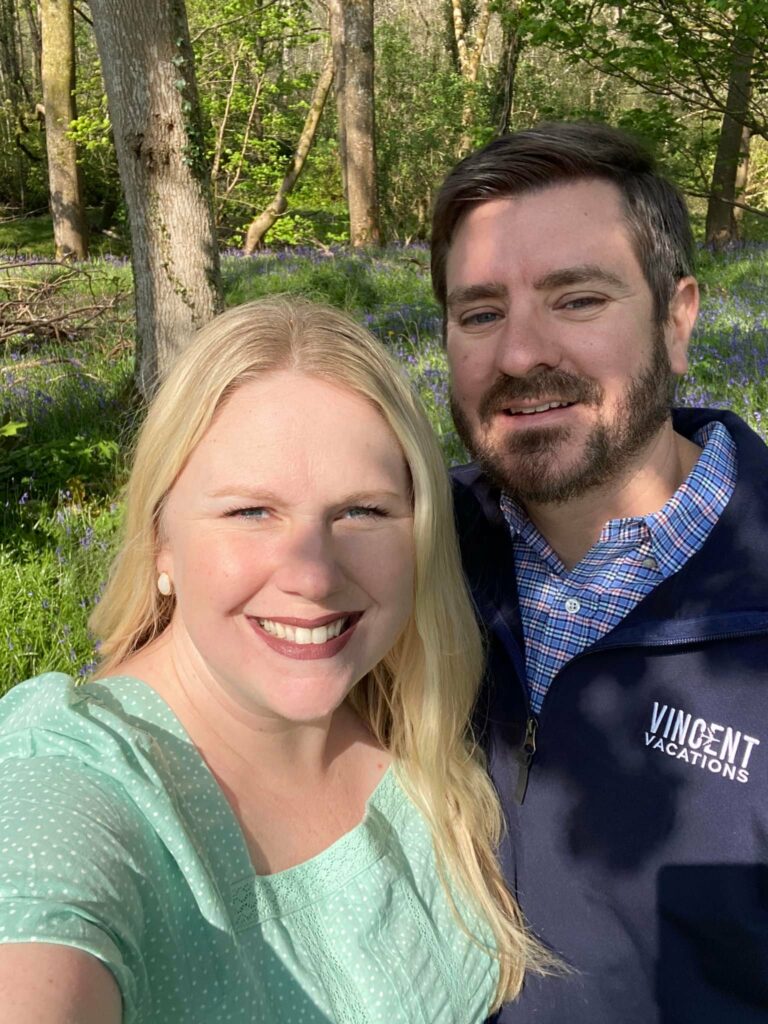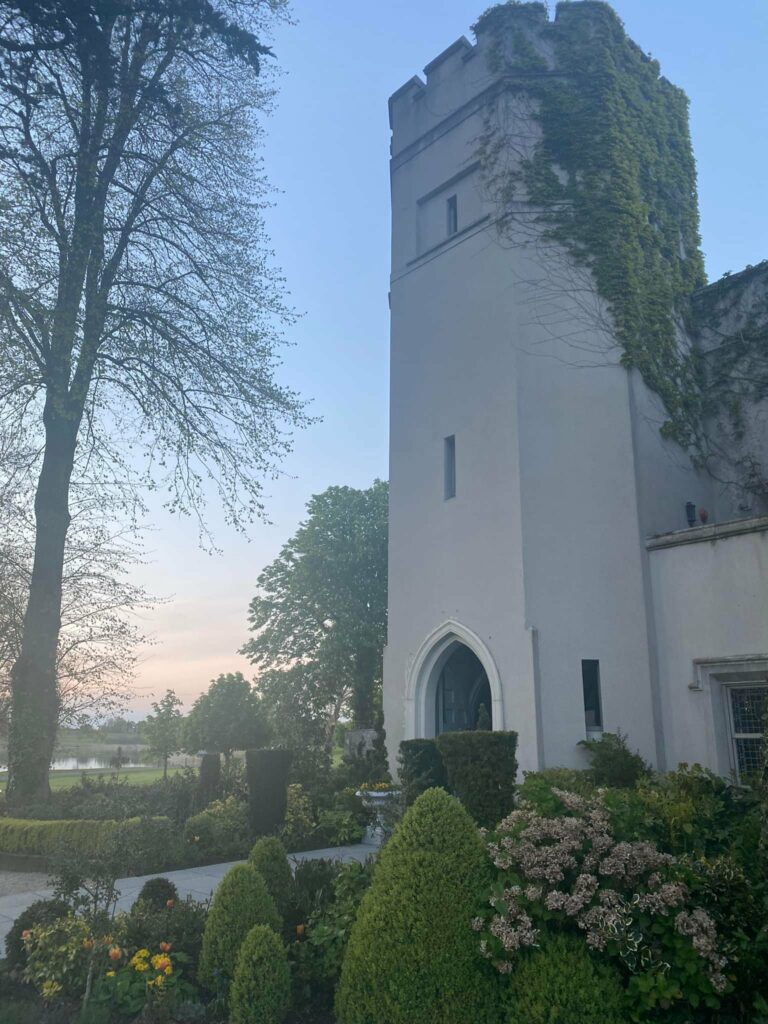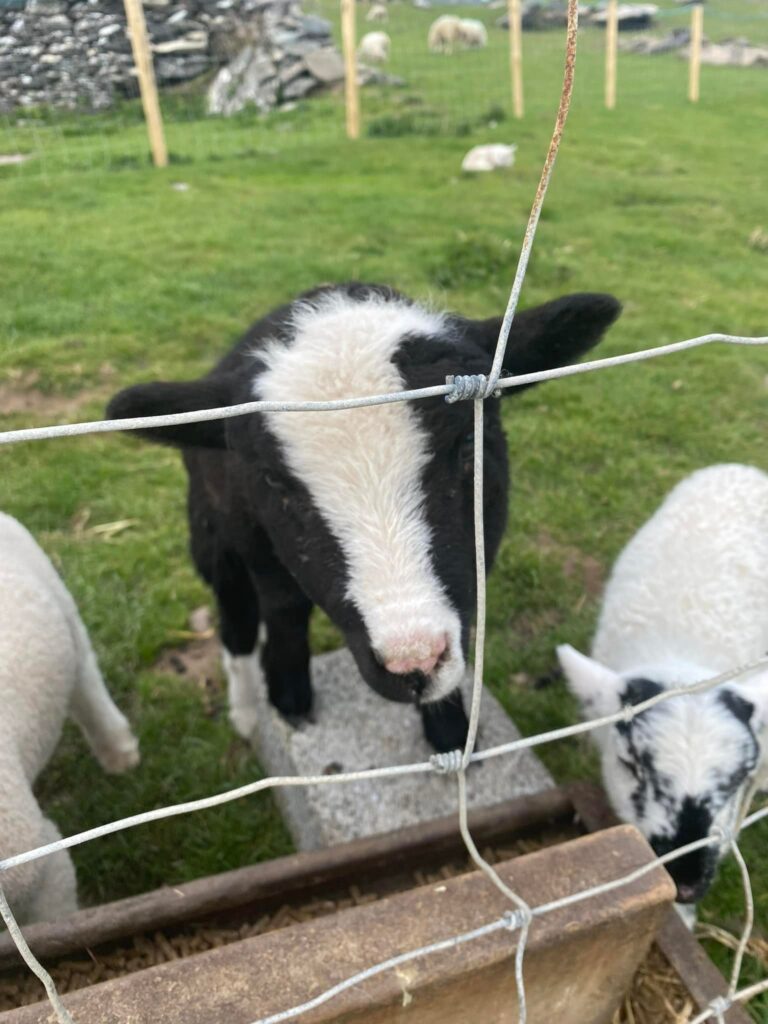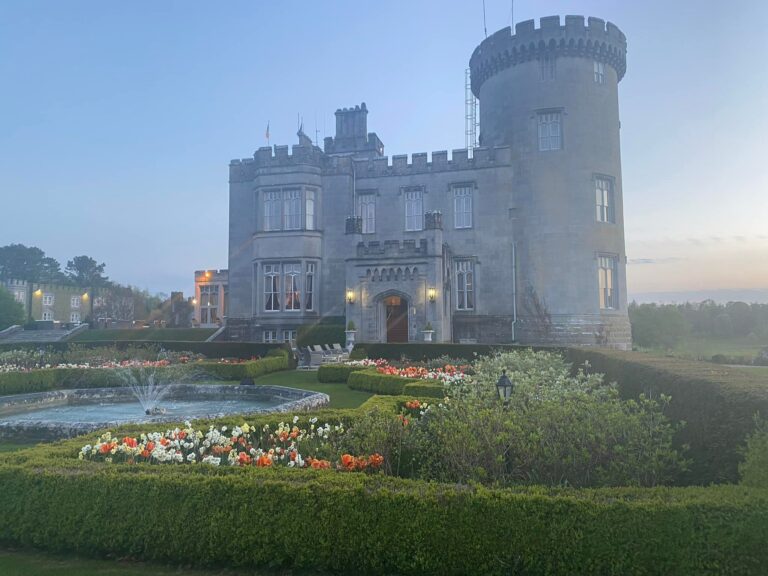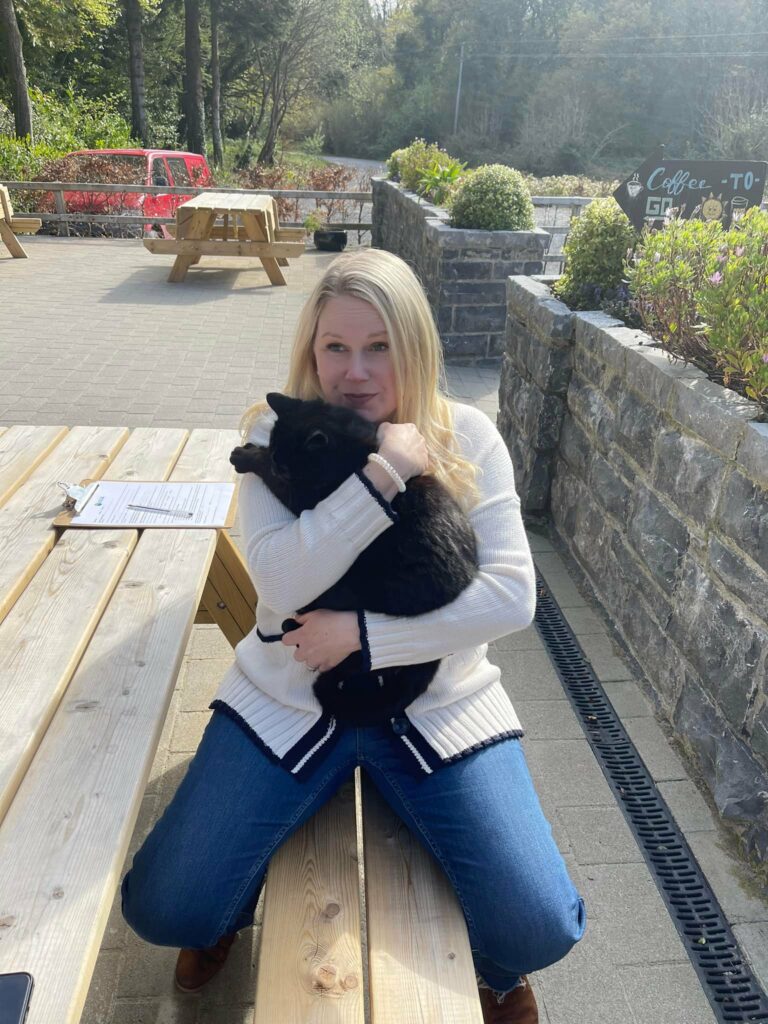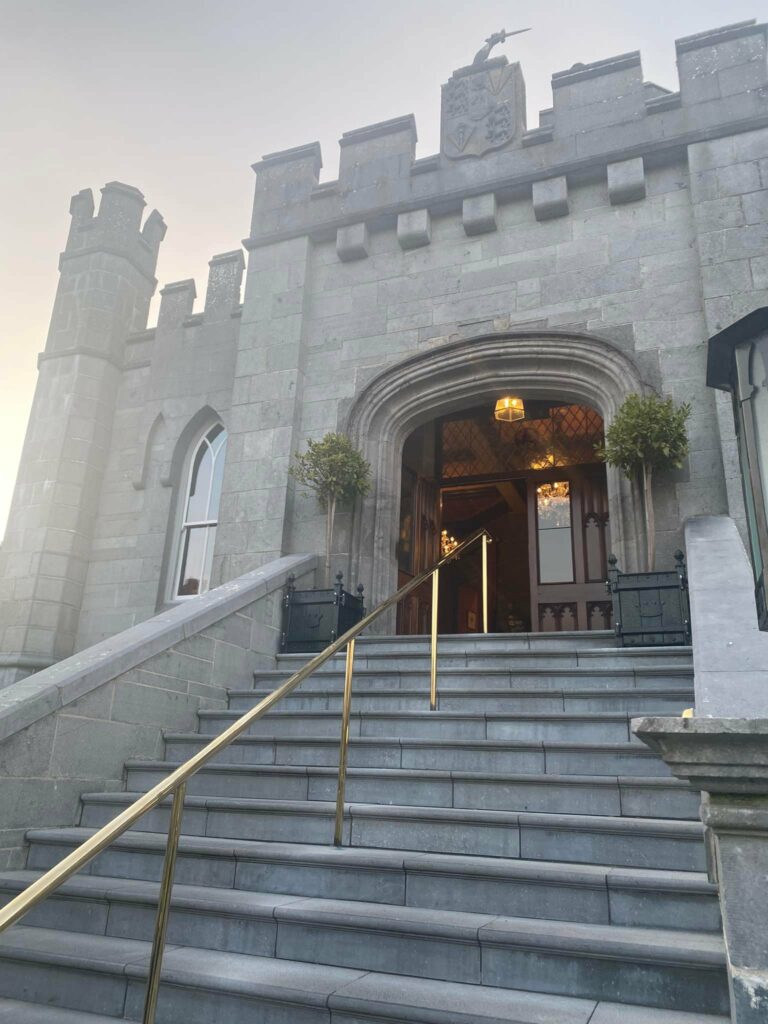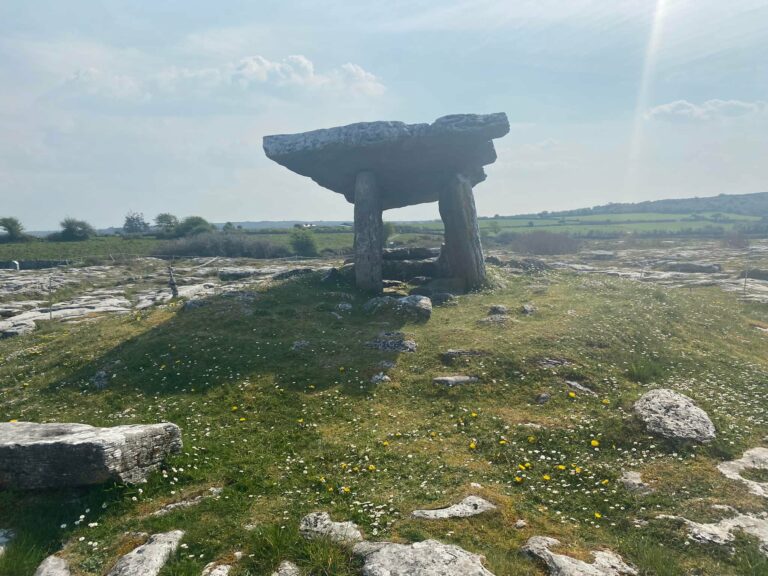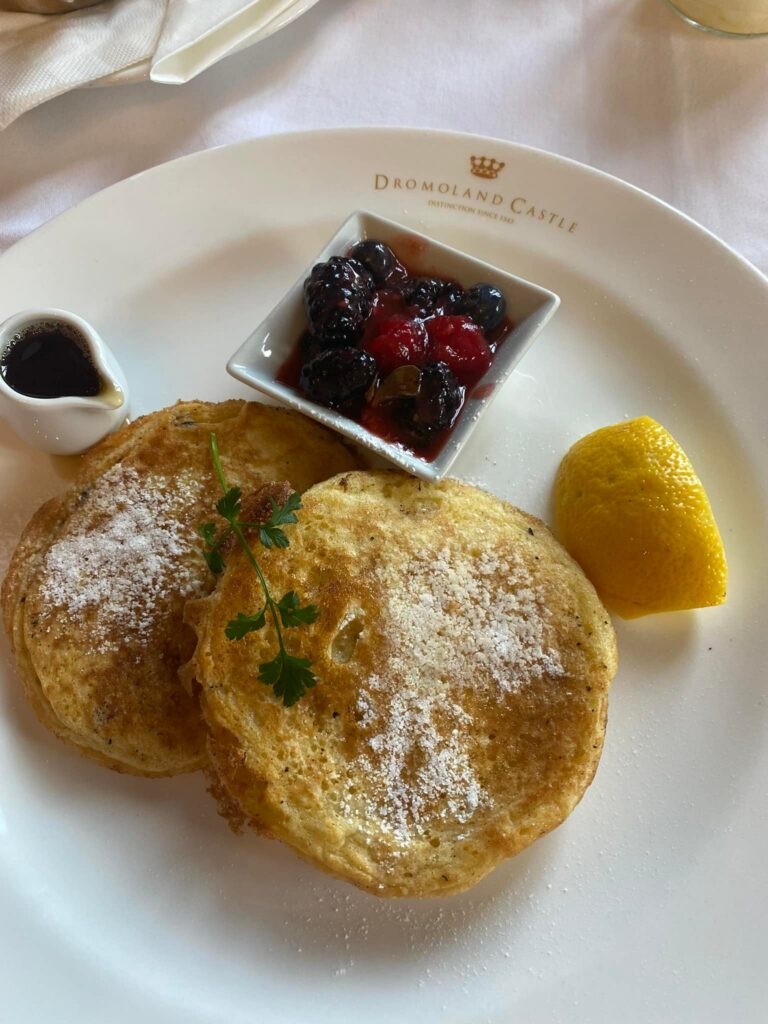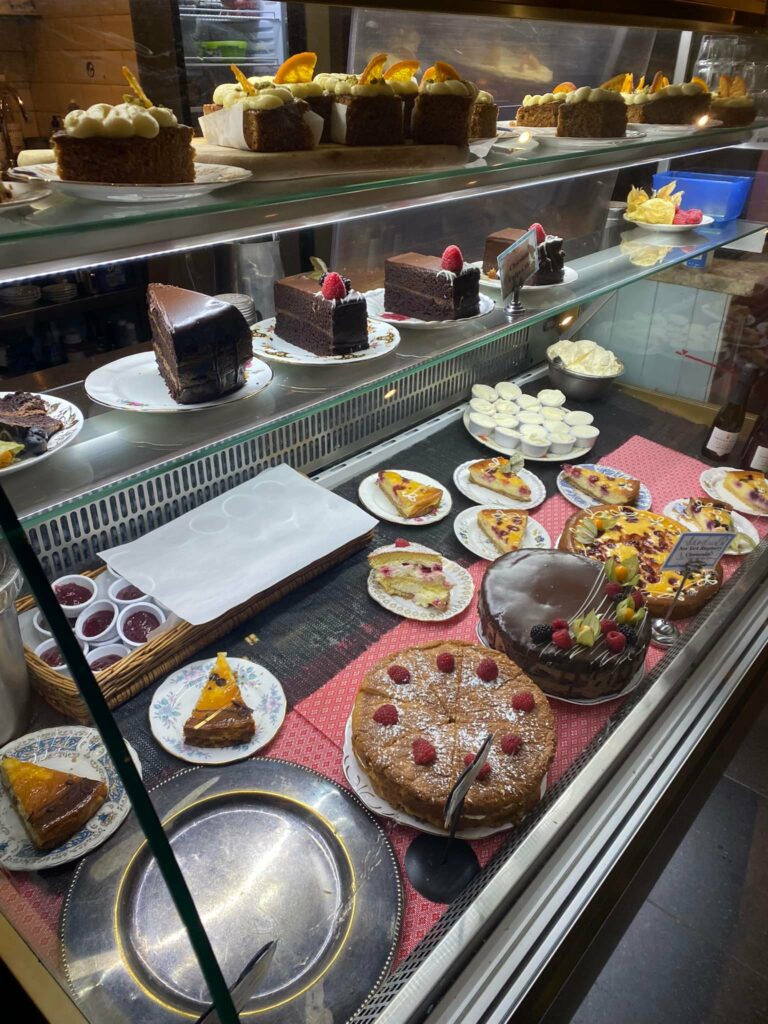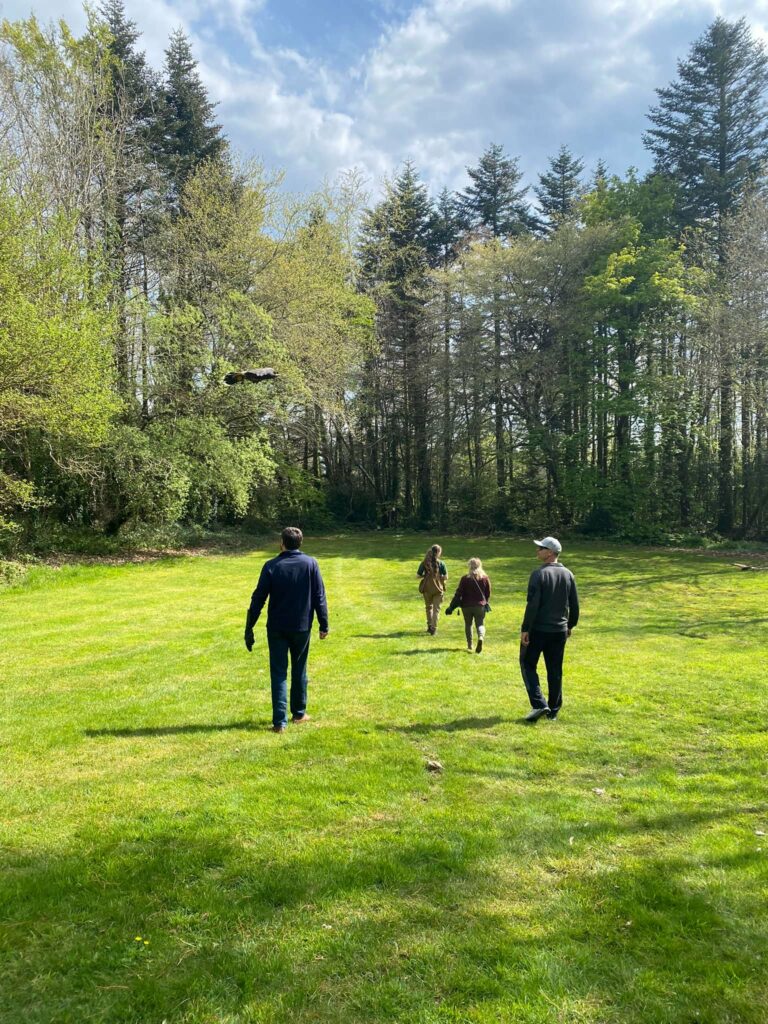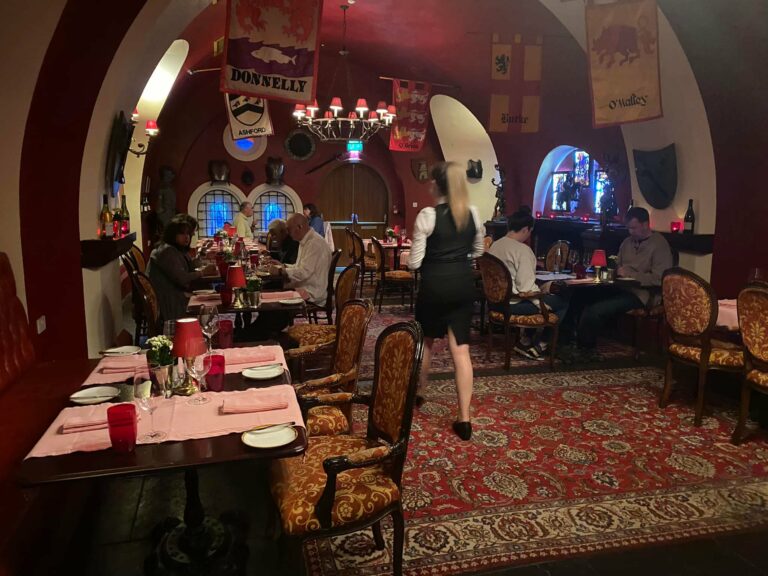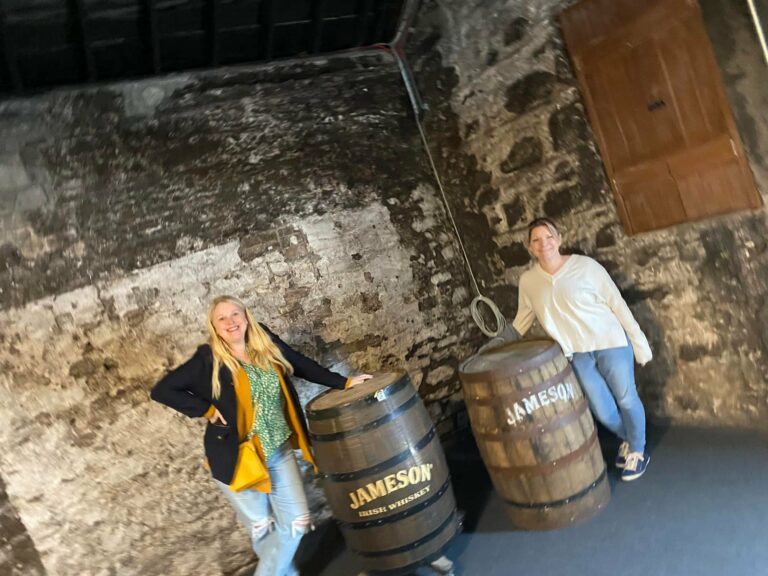 Lia Vincent
5 Must Do's When Traveling to Ireland
OKC Travel Agent Near Me
Share :

I have been in the travel industry since 2002. I manage our store front travel agencies and locations for All Inclusive Weddings - Destination Weddings & Honeymoons , Vincent Magical Vacations - Disney , Vincent Events - Groups & Corporate Incentive Trips , & Vincent Vacations ! I also manage our large group of independent travel agents, who work from home.  I LOVE helping couples with their Destination Weddings! I planned my own wedding in Puerto Vallarta, Mexico in 2010 and it's been a passion ever since. My husband and I also have renewed our vows in Turks and Caicos which is a favorit... Read More >>>

An expert destination wedding travel agent near me with five star luxury travel packages with a luxury travel company, Vincent Vacations.