How to Become a Disney Travel Agent
Interested in learning more? Have a question not answered below? Feel free to reach out to us!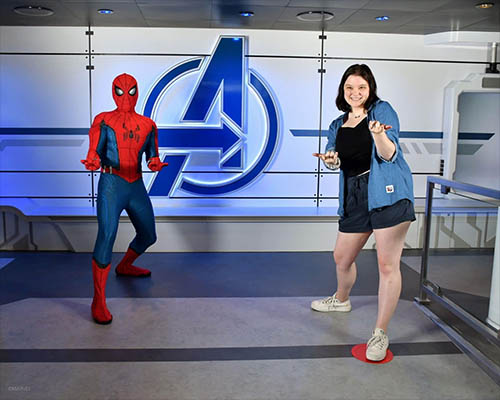 Becoming a Disney travel agent at a travel agency is an easy process. Many companies will hire just about anyone to add a number to their team and increase revenue. These companies that mass hire usually pay low commission with no incentives or training beyond Mickey's College of Disney Knowledge.

At Vincent Magical Vacations, we believe in making every member of our team valuable by not only providing the training you need, but adding the tools to make you successful - such as team atmosphere, updated 2023 marketing and social media guides, groups, our company intranet, and FAM trips. Our community focuses on peer-to-peer coaching so you are learning from fellow agents who know what it's like to be in your shoes. There is also an option to increase your commission split based on sales!
Do you have a huge love of Disney?

Do you have a huge passion for helping people answer questions, like friends and families, who are booking their Disney trips?

Maybe you love to talk about Disney, even if it's not your own trip, or maybe you obsess over every single detail for your upcoming trip and you've been booking your own Disney vacations for a long time!

All of these are signs that you are a great fit to become an independent Disney travel agent, and turn your love of Disney from passion into profit!

If you want to learn exactly how to turn that passion into profits, if you want to learn if you have what it takes to get into the industry and really make a go of being a Disney independent travel agent, and also the exact steps it takes to get started, join our team!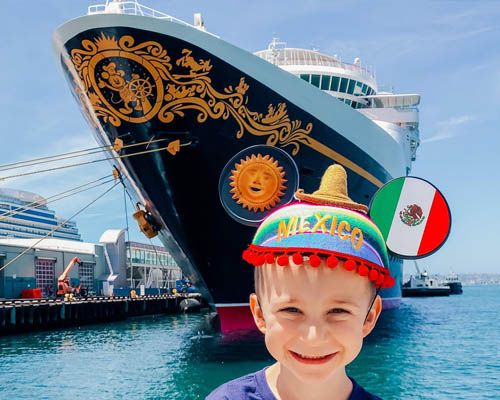 As an EarMarked Gold travel agency for 2023, and U Preferred with Universal, we are noticing the travel industry is making a comeback we have not seen in 2 decades. People are valuing travel agents more than ever and people are spending more than ever before! Bucket list travel, luxury travel, and group travel are on the rise. The last few years have been extremely difficult, but the travel industry is now thriving and doing better than ever! 2023 is going to be a record breaking year for travel.
Yes! While some of our agents choose to be dedicated Disney only agents we do have an option to apply to sell more.

Join a supportive community who build each other up, and who have created lifelong friendships.
You will use Disney's own online program, The College of Disney Knowledge.

The basic level includes 5 courses, which have 6 to 9 lessons each, and take anywhere from 48 to 75 minutes to complete.

The 5 courses are:


Discovering the Enchantment of AULANI Resort
Explore Adventures by Disney
Discovering Disney Cruise Line
Uncover the Magic of Disneyland Resort
Exploring the Walt Disney World Resort
The courses provide an introduction to five Disney Destinations: Walt Disney World Resort, Disneyland Resort, Disney Cruise Line, Adventures by Disney, and AULANI, A Disney Resort & Spa. After you complete the courses, you will continue your education journey in the Updates category.
Yes! For example, want to know what's new or coming soon at your favorite Disney Destinations? In Disney's online training, there is an updates section, which includes 3 courses, but changes from time-to-time: Star Wars: Galaxy's Edge, Walt Disney World Resourt Update, 2023 College of Disney Knowledge Assessment.
Yes! There are 16 advanced courses covering everything from Disney cruises, special webcasts, resorts / hotels, Adventures by Disney, Aulani and more!

Beyond that, there are Videos, reference tools, quick-bite learning - this assortment of resources will round out your Disney knowledge and assure you have the information you need when you need it.
Outside of The College of Disney Knowledge, Vincent Magical Vacations will partner with you to ensure you understand how to book Disney travel, market yourself as an agent, and much more!
With Vincent Magical Vacations, we always start our prospective agents with group training. In our training, we dive into who are the best clients, how to quote and put together proposals, as well as hearing from some of our top suppliers. First hand information from them is so valuable. Our training does just scratch the surface of need-to-know information, and all our agents continue their training with our weekly meetings, webinars, we offer on a regular basis, and in person training opportunities.

We have been in business since 2013, so we know travel! You will apply to become an independent travel agent using our online registration form, found below. We will reach out to you about your application! If you are accepted into our program, you will need to take the necessary training for your destinations / areas of interest. It can help to develop a niche. We like to focus on luxury travel! Read more from our owner, about How to Become a Disney Travel Agent.
The most successful independent Disney agents are self starters with an appetite to always learn something new. The world is a huge, ever changing place, and we are always excited to learn about something new. Previous sales experience is of course helpful, but not a requirement.

Are you a self-starter, self-motivated, organized, already have a network through a social group? Do you have a passport and have traveled internationally? Do you have time to spend building a new business? You would make a great fit!
Our initial training is 3 days with some at home work to finish at your own pace. This takes most new to industry agents about 2 weeks to complete. Commissions are paid after your clients travel. There are exceptions to this, but most receive their first check 3-6 months after training.

Also, we assist you in spending some time building your online presence, so you are generating new leads. We have sales and marketing training, as well as product training, to help get you on your feet! It can take a few weeks to complete your marketing plan, so please be patient!
Independent Disney agents have the ultimate flexibility. They work from where they are - in destination, at home, or from a local coffee shop. They do what works best for them. From initial travel consultations, creating vacation proposals, or assisting with during travel needs, our agents have the flexibility to work from anywhere.

Also, you will be selling Disney travel! Based on your niche / interest, this could be selling family package trips to all-inclusive resorts in Mexico, to honeymoons in Tahiti! Through marketing yourself online, and through other channels, you will set yourself up to receive travel leads, and close some sales! Our biggest sellers are Mexico, the Caribbean, Hawaii, Disney and Europe. From time-to-time, we may send you leads from our office.
We have found Disney agents are the most successful with marketing via social media. We will go over dos and don'ts to be successful with this. We also provide content to keep your social media fresh without it creating too much work for the agent. We want Vincent Vacations agents to focus on selling.

Another successful way is with our SEO package that comes with being a Vincent Vacations agent. Agents create their own website, which is also marketed online for Google and other search engine keywords. Agents have found partnering with Vincent Vacations and following our marketing methods is a game changer in building a client base.

Also, we do have marketing training and marketing guides. We have knowledge and support for social networks, SEO, SEM, you will have an agent profile on our web site, and other marketing channels to help assist!
Yes! There are quite a few perks that come with being a Disney travel agent! We go over this during training. We have a variety of ways to earn free and discounted travel. Most perks are based on what you sell.

Also, a lot depends on what you're selling and what suppliers you use. Basically, the more you sell, the more travel perks you can expect to receive! For agents, we typically have discounts on FAMs (travel agent familiarization trips - usually to international resort locations), company retreats and events.
YES! We encourage niches. We have a team of agents that specialize in selling Disney destinations and Universal Studios vacations. We also have agents who focus on tropical beach vacations, destination weddings, and more specialties. A niche can really set you apart as a specialized travel agent. It is also the best option for those who wish to do this part time.

We have agents that specialize in group travel, Disney, destination weddings, Europe, all inclusive resorts, cruises, and other specialties!
With Vincent Magical Vacations, we have a training sign up fee of $200. This covers the initial training and your account creation and set up in our systems. After training, we have a $25 monthly fee that we set up on autodraft / subscription via Paypal. This covers a CRM system to keep you organized and a hosted email.

Our training for new agents is 3 days - from 9am to 1pm. You are meeting with different vendors and suppliers in our industry.
The sky is the limit! We have Disney agents that do this part time earning around $10,000 per year, and full time agents making 6-figures. An independent travel agent earns money by receiving commissions on travel sold. This includes commission from booking flights, accommodations, tours, car rentals, entertainment, insurance, and so much more! We have agents who sell over $1 million / year in travel!
For new to the industry Disney agents, we charge a $200 training fee. This covers the 3 days of training necessary, and your account setup. This includes your email address, web site, client management system, training setup, and more!
Becoming a Certified Disney Travel Agent Should you become a Disney travel agent? We've been discussing how much money Disney travel agents make and how you get set up as a Disney travel agent and what it takes to be a successful Disney travel agent. Now it's decision time! Is it really for you? So if you have a huge passion for Disney, if you've been thinking about it, if you're thinking, this is for me - should you pull the trigger and if you want to know exactly what it really takes and weigh the pros and cons. and if you want to decide if it's personally a fit for you then keep on reading. We're going to dive into all of that today. We help you grow your travel businesses Should you pull the trigger should you become a Disney travel agent? We're gonna go through the pros go through the cons and share my best advice so you can make a decision for what's best for you and your family so first and foremost what should you be thinking about as you make this decision The first question you want you to consider is, do you have a passion for Disney? If yes, proceed to question two. you have to have a passion for Disney if you're going to be a Disney travel agent. If you're just trying to add another revenue stream or make some extra money, and you don't really know Disney that well Disney, there is a lot of information to learn. A lot of people, if you have been a consumer of Disney - a client, a guest, and you've been on a million Disney vacations, that's amazing because you already have a feel for some of the things there you already stayed at some of the properties, you're going to be able to utilize that knowledge. But if you have fresh eyes coming into Disney and you don't have a big passion for it, the people that work out the best as Disney travel agents just love everything about Disney! So if you love Disney, keep going! The other question you want you to ask yourself is, do you realistically have some extra time creating an abundance in your travel business? Even if you have a profitable travel hobby business, you're going to have to dedicate some time for learning and growing for helping clients, so those are some things to think through. Do you have extra time to do this, now the good thing is in this year and in this environment, it is in my opinion if you're passionate about Disney and you're willing to do some of the other things we're going to talk about on this list, it is a perfect time! A lot of you are home, now you're getting a taste of that home-based lifestyle, and you're thinking, man it would be nice to be home all the time. If you have that extra pocket of time, it's a beautiful time because as travel reopens people are just flocking to travel agents because of what's happened this year that's been the silver lining in this as people are almost afraid to book their trips without a skilled travel agent in their corner. They don't want to sit on the phone for four hours they don't want expedia to turn their telephones off, they're looking for travel agents to work with so if you have that extra pocket of time, the demand is definitely going to be there going into the end of 2020 and early into 2021 it already was pre-COVID it's even more so now so if you have that extra time be realistic about that because obviously a lot of people have other jobs you have families but you think if you can scale at least five hours at the beginning when you're new and then scale it up to maybe 10 hours a week once you start supporting clients that would be a great place to start the next thing is are you willing to learn, even if you are a Disney expert. I've been to Disney a bazillion times you got married there you go three to five times a year usually when it's not a pandemic year. And even you are constantly staying up on the information because it's a lot to learn, so are you willing to learn not just about keeping up on the information with Disney, but are you willing to learn about what it takes to start a business? Are you willing to learn about how to market ? Are you willing to learn about some of these other things that will really take your business to the next level? You want to ask yourself those questions now and be realistic about that, but if you love learning about Disney and you're excited about your new business, that's probably a yes for you! Are you willing to invest in growing your business - this is important. You can have a little Disney business where you do your own trips and you sell to friends and family, but it's not going to really bring you the income that really changes your lifestyle. But if you are really trying to have a substantial hobby that brings a few thousand dollars extra a month into your life, or you even want to scale the full time where you can replace a job that you don't love doing anymore you've got to be willing to invest in growing you am 25 years in you still invest every single year in experts and mentors and programs that take my business again and again to the next level, that's why we have never we have not had a flat year in five years in terms of our growth because we are always growing we're always on that next thing we're always understanding what's happening and you recognize that learning and being on top of the curve, is that's what's going to keep my company in that place where it's performing at the level you expect it to and we're always growing and bringing in more abundance year after year after year so are you willing to invest in growing those are the things that you want to ask yourself going into should you actually dive in and do this by the way you want to ask a quick quiz question because this is the last of our series of four what is your bit what is your personal biggest question about becoming a Disney travel agent tell me in the comments below i'm going to go back and answer as many as that as you can so tell me below what is your biggest question or if there's anything that we haven't covered in this four uh video series just tell me below and i'll answer it for you so let's talk about the pros now and the cons of getting into this let's say you say yes i'm passionate yes i'm willing to invest in my business yes you have the time to do this what are the pros and cons as an industry veteran you want you to think about before you dive in so you can make a good decision let's go through the pros first those are always the most fun one it's home-based who doesn't want to work home-based or be able to just go to lunch when you want to go to lunch or you know ease into your mornings that's what people tell us all the time you just want to ease into my morning or you be available to your kids especially for so many that are virtually schooling or if you want to hop off and do your business from a beach in hawaii or something like that being home based or creating a portable profitable business model that is a pro for this industry 100 when you came into the industry you were tied to an agency desk or to a call center or working in a corporation somewhere or an agency somewhere in today's environment we are set up from home this is where you do all my business from this office and our home here in austin so home base is definitely a pro in my opinion number two you're doing what you love how many of you are in jobs or positions, now where you just like dread going to work every day and it's weighing on your soul and maybe this year has made you realize like the time for me to live my dreams is like now it's not in the future sometime because life is crazy let's just we all get one life why are we not running like our hair is on fire towards our goals and towards our dreams so having that that doing what you love you know how the old adage goes if you do what you love you never work a day in your life you love what you do you love selling travel you love helping people build their travel businesses and it's what you do all day long so when you wake up in the morning i'm excited like what's on the schedule what's gonna happen next who are we talking you know what kind of trips are we booking it is just a different feeling than you know when back when you was in corporate and you was like oh let me drag in and let me you know work for someone else or whatever the case is so think about that as a huge pro in my opinion if i'm a firm believer and when you you take a step forward in your life's passion everything kind of works out for you so doing what you love is a big thing the next pro whether you are staying in a job or not is extra income if you can earn extra income from doing something you love like if you're already giving advice to friends and family if you've been helping them with trips if you've been booking your own big Disney trip once a year you could be earning that money back and earning money if people book directly through Disney the travel agent commission just goes to Disney if they book through you then you can earn that extra income so we have another video on how much Disney travel agents make so go check that out too but it's extra income at the end of the day if you put this effort forward and you do it well then you can be earning extra income so those are the pros let's talk about a few of the cons and be realistic about what this life looks like once you dive into it so one of the cons you feel like for new agents is recognize from the beginning when busy times are if you're going to be a Disney travel agent you're going to have a lot of people traveling in the summer you have a lot of people traveling during festival time you have a lot of people traveling during thanksgiving week and during holiday weeks because those are the times that schools are off so you may have an increase in emails phone calls or support from your clients in and around those times so if you like to turn everything off during holiday season you're going to have to either pre-communicate with your clients and there are ways to do that the good thing with Disney is they're really good once they're there on property to getting things handled but just know there might be a slight increase in terms of activity in your business around the times that your kids are off as well second thing is you don't get paid unless people travel this was a big wake-up call for a lot of Disney-based travel agents and travel agencies this year because when Disney shut down has never happened in the history of Disney they shut down for a long period of time all of those vacations that were planned booked scheduled all got cancelled Disney canceled them so because they were canceled the commissions are not protected you don't get paid until the person travels so you have to know that that's a risk especially in this pandemic environment that could potentially happen now the good news is Disney world is back open we're expecting an announcement from Disneyland very soon this video is not airing for three or four weeks so maybe we have that announcement by now but at any rate they're back open for business now people are traveling we're making commissions again so that's amazing but recognize that you get paid when they travel make sure you check out our other video on commissions because we talk about how to add some earnings during the front end of your booking sale and so there are ways you can earn money but just know that that's one of the things that could be a con going forward um and then the third is and you don't see this as a con but it's something that some people will you need to be willing to invest in your business how are you going to learn how to market how are you going to learn how to be a travel agent how are you going to learn to run your business in an online space how are you going to get clients every month how do you brand a travel agency how do you do all of those things that come with becoming an excellent travel agent because people don't want to work with any travel agent they want to work with the most skilled and the ones that are positioned properly so thinking about what that process is going to be for you but know that you're going to probably have to put a little money into getting your business off the ground but as long as you know that going in it shouldn't be too much of a con as you go forward by the way you have an amazing free master class that will teach you about all the different ways to get set up as a travel agent not just Disney travel agents but all different travel agents so definitely check that out if you're very new or you're learning or wanting to learn how to get into the industry that's a whole video of its own and that's why you put the master class together so you go to careersonvacation.com forward slash masterclass it will walk you through all the different types of setups in the industry what might be best for you and we also do a pro con to help you make that decision that's one of the most important decisions you can make early on so definitely check out that free master class all, so next um so now we're kind of we've weighed the pros we weighed the cons we've decided if we're passionate enough to move forward now it's decision time is this is this, for you so i'm gonna say this and you said this on last week's video it's not enough just to be passionate about Disney are you going to be committed to running it like a real business that is so key as you move forward do you have a passion for it is one thing but also are you willing to learn and are you willing to treat it like a business so if you're thinking yes i'm down for all of this this sounds amazing you want to get started these are the things that Disney will not teach you and that you are going to have to learn on your own that you want to make sure everybody knows one how to become an actual Disney travel agent they're going to teach you about the product the resorts the decks on the cruises the how fast passes work all that stuff is going to be in their training program which you talked about in one of our prior videos so you can go back and check that one out as well but the other things of how to be an actual travel agent Disney's not going to teach you that so you have to learn how to be a travel agent you need to learn how to do things the, way from the beginning and set your business part up the, way from the beginning the other thing is to earn the highest levels of profit possible there's some very important things you want to learn how to market effectively how to operate in the online space and how to really again doing those things that are treating your business like a real business if those are things that you're like yes teach me how to do it cindy you definitely want to encourage you to apply for our careers on vacation program you can go to careersonvacation.com forward slash ready now cruise on vacation is our travel program it's an asta affiliated travel school and it's our program to help launch grow and supersize travel businesses we teach people just like you how to do that you get access to my team of experts you get access to a mentor and a coach you get access to me you get to show up on a call and ask all of your questions on a regular basis as you're setting up your new travel agency and we have guys over 80 case studies video testimonials on youtube, now you can definitely check those out just to see the kinds of results we have coming out of our program and we'd encourage you to check those out and then definitely encourage you to apply and guys you hope you have enjoyed this four part series it's been so much fun to share my fun little ears over the last four weeks with you and talk to you about what it means to really get into this Disney niche and how to be successful it's not for the faint of heart but if you have that passion if you are willing to do the work and if you're willing to invest in your business.