Secrets Moxche Playa del Carmen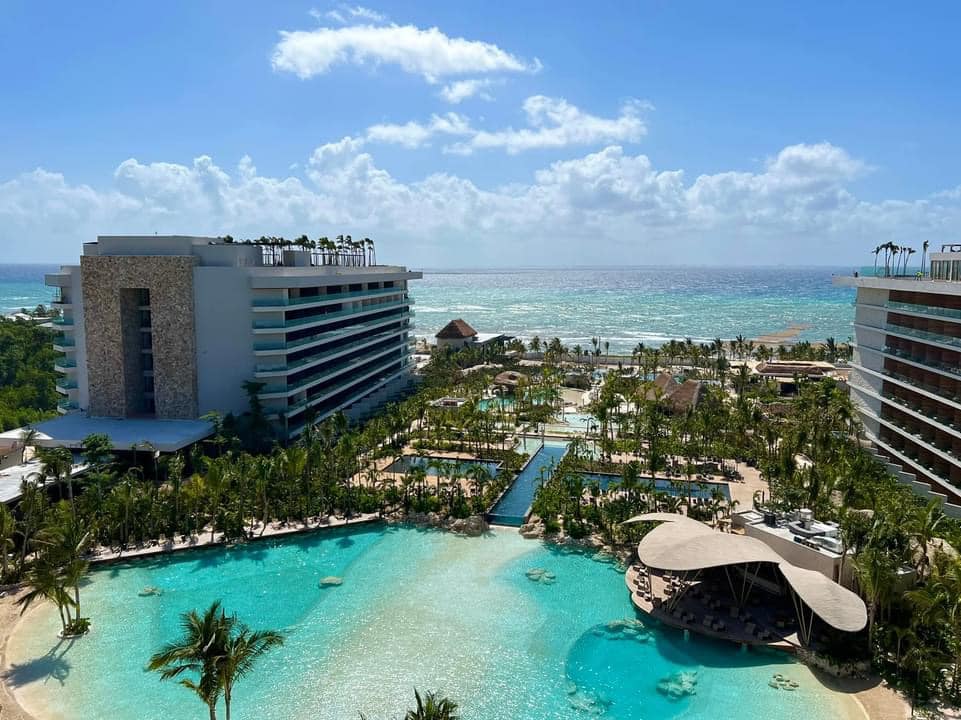 I had the honor of visiting the brand new build, Secrets Moxche Playa del Carmen, in the heart of Riviera Maya. The word, Moxche, comes from a tree growing in this area and they have incorporated the wood throughout the property. The attention to every detail is evident from the ocean view the moment you arrive. This resort is 5 minutes north of Playa del Carmen in the gated community of Coracol. It sits right between Royal Haciendas, timeshare place, and Sandos Caracol. It opens on April 18th, 2022. The resort has 483 suites, which are all oversized, starting around 600 square feet.

There is also a tower called "Impressions", which is a step above Preferred Club. It is sold as a separate hotel. This section, as I keep calling it, since it's right there, is slated to open August 1st, with 200 additional suites. At Secrets Moxche there's a huge variety of suites with their standard suites being nicer than suites at its competitors. There are swim out suites, master suites and more. The swim outs went in a new direction with a divider between each room, making it an impressively large private pool on each room. This category is going to be so popular, especially with honeymooners.

The entry level room is a jr. suite tropical view. There are options for a king or 2 queen size beds. The Preferred Club status will get you extra amenities in your room like a stone soaking tub on your balcony, stocked wine cooler, Nespresso machine, daily stocked snacks and the extra bathroom amenities. I love having all these little extras in my room because I seem to forget something and they think of it all. This also gives you access to the rooftop observatory, which I will go into detail about next.

There are 3 rooftops, which they are calling observatories. On top of the main lobby is just for Preferred Club guests. It has an infinity pool, drink and food service. It is jaw dropping. It gives a view of the entire property and the ocean. The observatory on the roof of Impressions has double the size of infinity pool and is closer to the beach for a straight ocean view. The 3rd roof top is for weddings. WOW! It will be the #1 venue for privacy and views. They have also brought over Carolina, from Secrets Akumal, to have the best of the best wedding coordinators for this new property. I'm so excited for our future brides to have this amazing option. It's going to book up quickly so we need to start reserving dates for now and 2023.

The gastronomy is being taken to a new level with this new resort. There are some similar experiences like The Market which is located off the main lobby with that picture perfect view of the whole property. They also have added new restaurant concepts such as personalized teppanyaki and indoor/outdoor seating at most restaurants. There are new names to restaurants here as well. I think I'm the most excited about Dos Almas which is Mexican Soul Food. I don't know if I had a favorite food group before I heard of this restaurant but I'm pretty sure I have found it. They also will have a tequila tasting menu and taco bar. Impressions will have 3 restaurants exclusively for their guests but they also have access to all the restaurants on property.

It wouldn't be a Secrets without an amazing spa and Secrets Moxche is no exception. The spa is located in a quiet section to the front of the property (further from the beach) with an impressive entrance with banyan trees. There are 16 cabins and 6 master cabins. There's a his and hers side with sauna and steam room with an outdoor area for everyone. The outdoor area has an impressive hydrotherapy area with all the water massage you could hope for. I almost enjoy the spa experience before the massage more than the actual massage so I can't wait to get back here and try it out.

As I brag to being a "honest, tell it like it is" travel agent I want to address the beach. This is going to be a hurdle for those that are die hard perfect beach lovers. This stretch of beach is not known for perfection and is prone to seaweed especially during the spring and summer. Secrets Resorts have always been diligent about cleaning to the best of their ability but mother nature sometimes is a real witch. If this is a deal breaker for you then I would encourage you to come November – February. I do want you to hear me out though. This resort is exceptional. They have overly over compensated with tons of pools. One of them even has a sandy beach so you can put your toes in the sand without ever stepping outside the resort. They have 2 natural cenotes on property too which are cool and refreshing. There are also multiple pools with swim up bars.

Have I talked you into this yet? I am hard to impress and I was giddy. Every time I turned the corner I was like saying, "Oh wow I love that. I want my house to look like that! How did they do that? Where did they shop?" and on and on. If you're an avid all inclusive traveler we decided this is a mix between Atelier and Unico 2087 which makes is even more perfect.

We spend our trips touring hotels so we can be the best travel agents possible. We would love to help you plan a vacation to Secrets Moxche Playa del Carmen. It's one of a kind.
---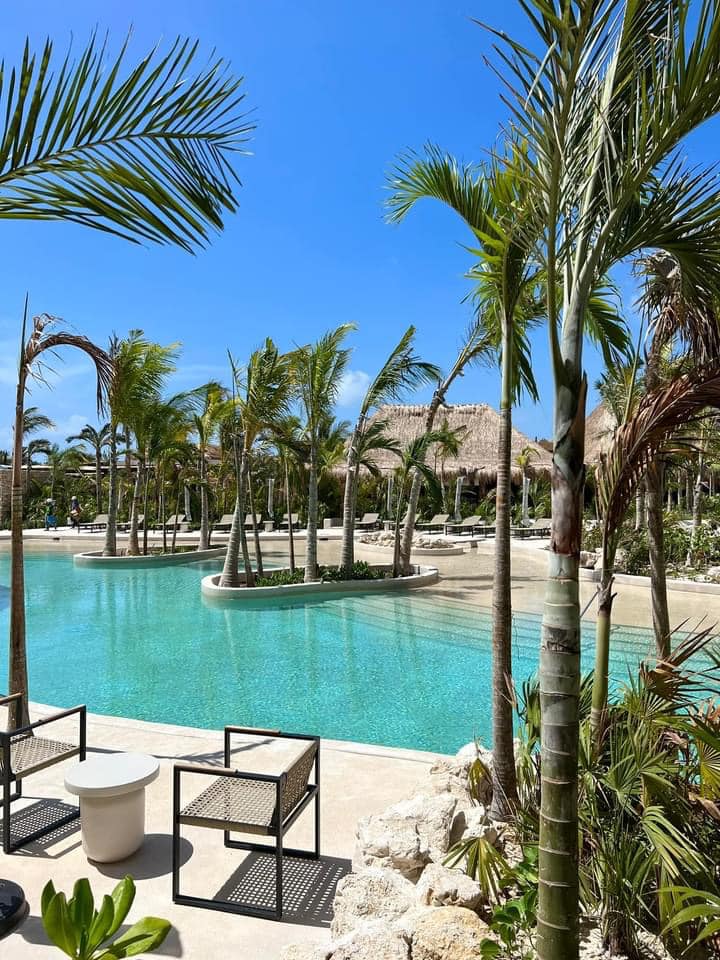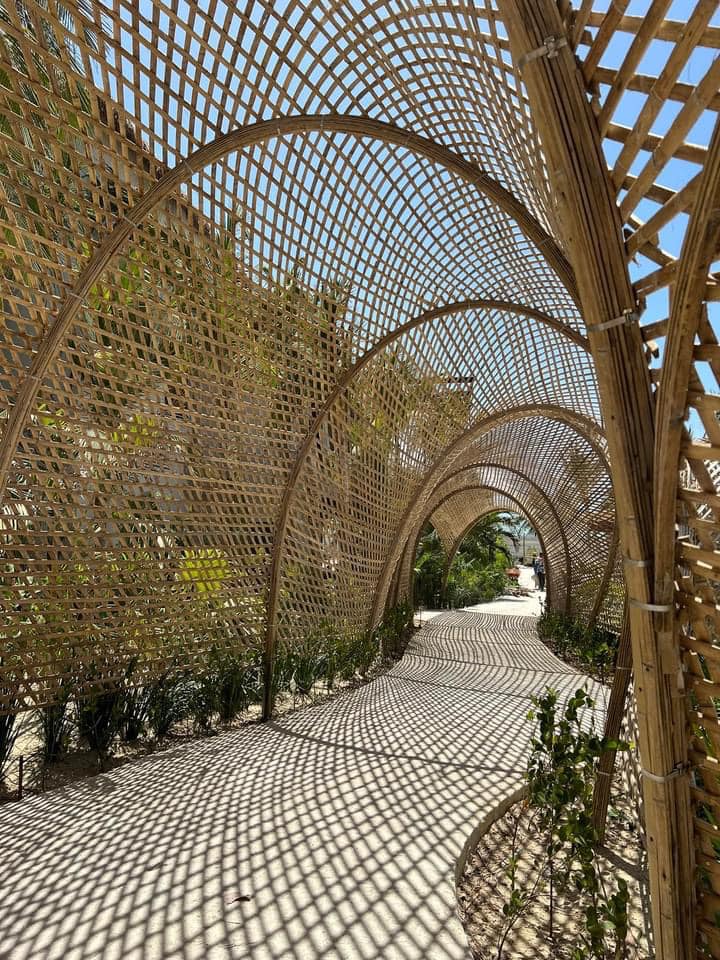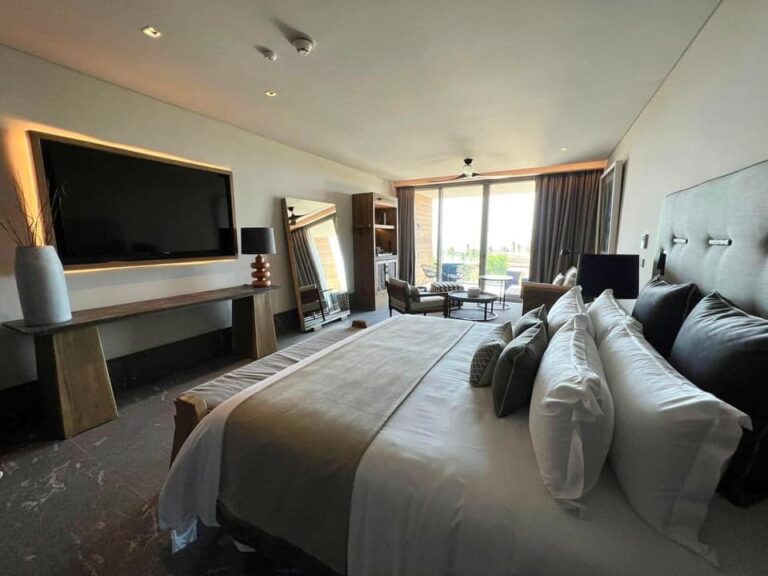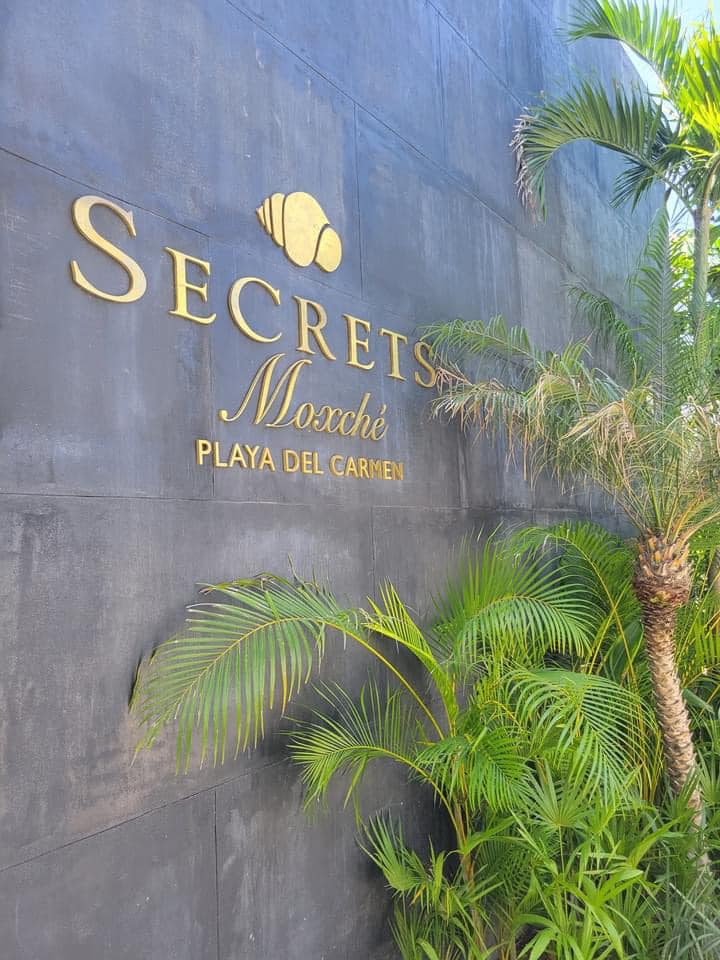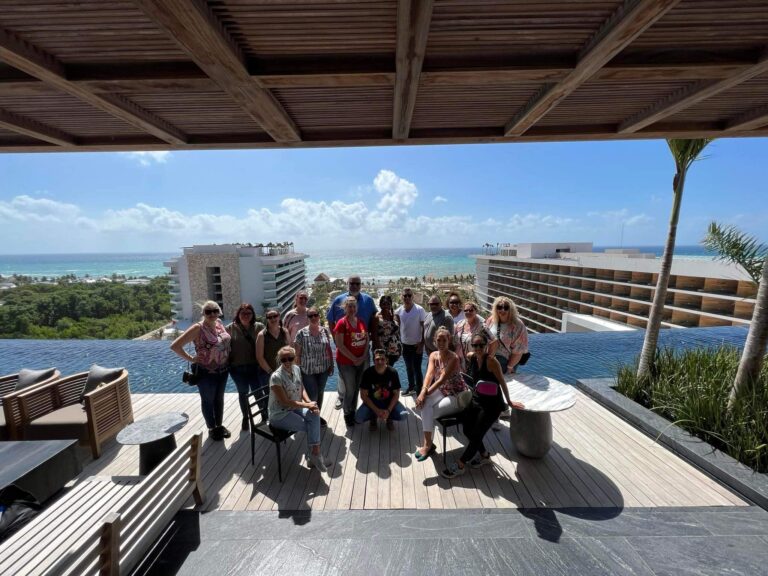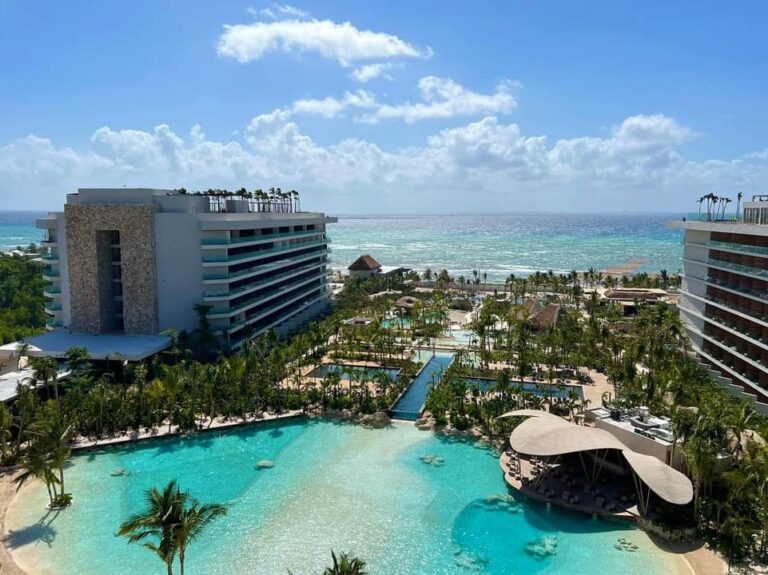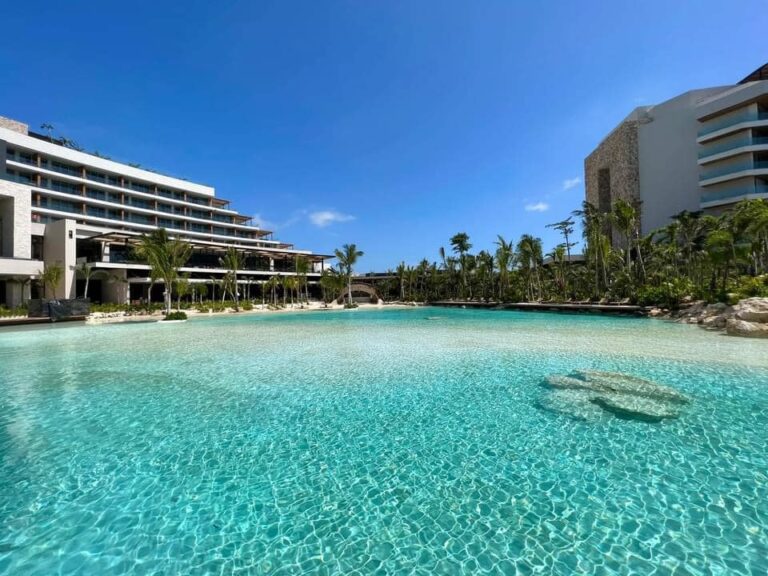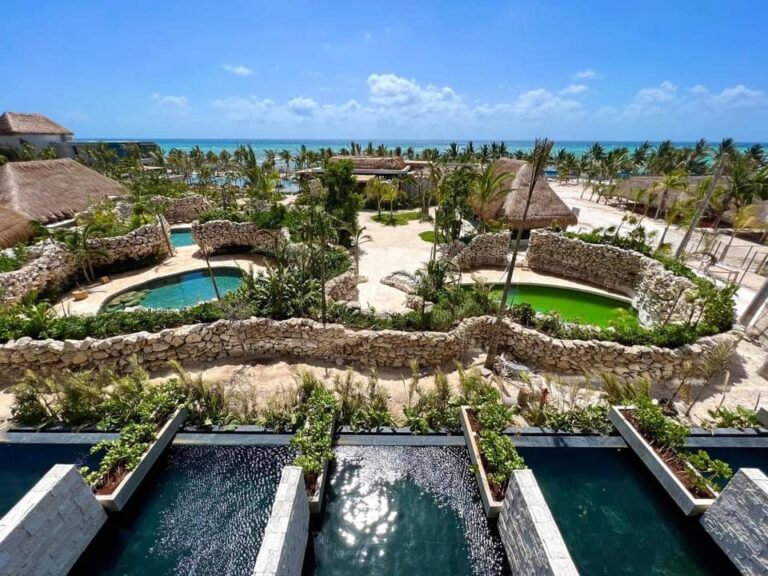 Lia Vincent
Secrets Moxche Playa del Carmen
OKC Travel Agent Near Me
Share :

I have been in the travel industry since 2002. I manage our store front travel agencies and locations for All Inclusive Weddings - Destination Weddings & Honeymoons , Vincent Magical Vacations - Disney , Vincent Events - Groups & Corporate Incentive Trips , & Vincent Vacations ! I also manage our large group of independent travel agents, who work from home.  I LOVE helping couples with their Destination Weddings! I planned my own wedding in Puerto Vallarta, Mexico in 2010 and it's been a passion ever since. My husband and I also have renewed our vows in Turks and Caicos which is a favorit... Read More >>>

An expert destination wedding travel agent near me with five star luxury travel packages with a luxury travel company, Vincent Vacations.