Top Five: Secrets Moxche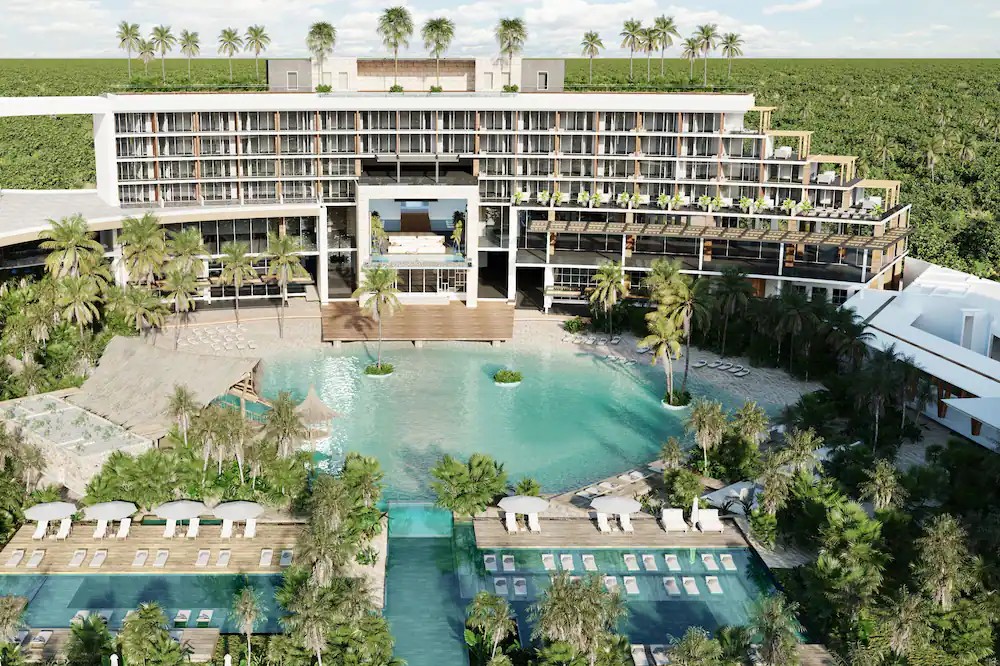 As a luxury travel advisor, I was able to spend three nights at the AMAZING Secrets Moxche last week.....and WOW....it did not disappoint!  This brand new, adults only, all inclusive resort sets itself apart with its incredibly lux accommodations, roof top infinity pool and gorgeous lagoon pool.  There are so many wonderful things to say about this resort, but these are my top 5:

5:  Private swim out rooms with lush vegetation for ultimate privacy.   Who doesn't dream of spending the night in a luxurious room with a private plunge pool?  At Secrets Moxche the swim up rooms are the ultimate in private splendor.  Where other resorts may share a pool with multiple swim up rooms, at Secrets Moxche you have it all to yourself.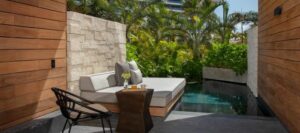 4:  Unbelievably delicious dining options.  While many all inclusive resorts can boast fabulous dining options, Secrets Moxche 100% delivers.  With dining options ranging from Mexican, Italian and French to Woodfire Grills and Asian inspired cuisine, each dish we ordered was exquisite.  One of my favorites?  Bamboo...and open air Asian inspired restaurant overlooking the lagoon pool.  An added bonus?  In the evenings live music sets the scene for the perfect romantic evening.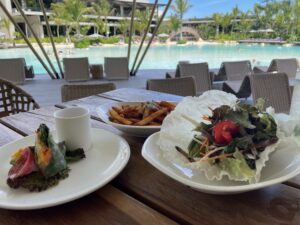 3:  The Spa.  The spa at Secrets Moxche is amazing.  I was fortunate enough to snag an 80 min massage, including a visit to the hydrotherapy pool and it was amazing.  The hydrotherapy pool consists of different stations to sooth sore muscles with water jets designed to work on specific areas of your body.  The foot massage station was perfect for soothing our tired feet from the day of site visits!  After the hydrotherapy we were led to our private massage rooms...my massage was PERFECT.  The exact blend of relaxation and pressure that I needed!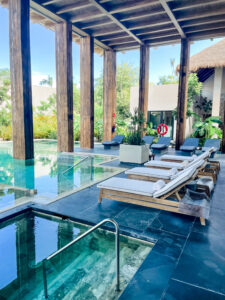 2:  The Pools.   Secrets Moxche boasts 7 heated pools and 3 man-made cenotes on the property.  My favorite by far was the lagoon pool.  This pool is STUNNING and is the perfect place to enjoy pool side nachos and a cold drink.   There is ample seating available and lots of shade options for those who are more sun conscious!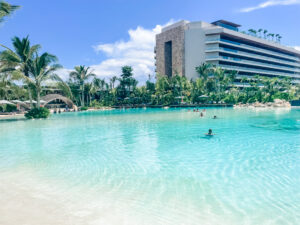 1:  The Rooftop Infinity Pool and Restaurant.   Exclusive for guests staying in Preferred Rooms, the rooftop infinity pool gives a breathtaking view of the resort and beach.   There is multiple seating options to relax and enjoy as well as a restaurant serving breakfast and lunch.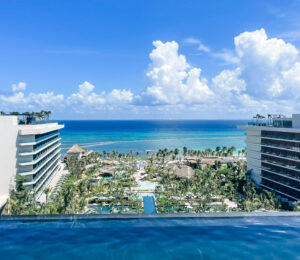 Are you interested in learning more about Secrets Moxche?  Contact me today for a custom quote!
Marla Finley
Top Five: Secrets Moxche
Dallas Travel Agent Near Me
Share :

Planning a vacation can be daunting....that's where I come in!  I have always loved exploring new and exciting destinations and can help you find the perfect destination for your dream vacation.   Mexico, the Caribbean, Hawaii, Europe, Disney....where have you always dreamed of going? Contact me today to start planning your next adventure!

An expert destination wedding travel agent near me with five star luxury travel packages with a luxury travel company, Vincent Vacations.