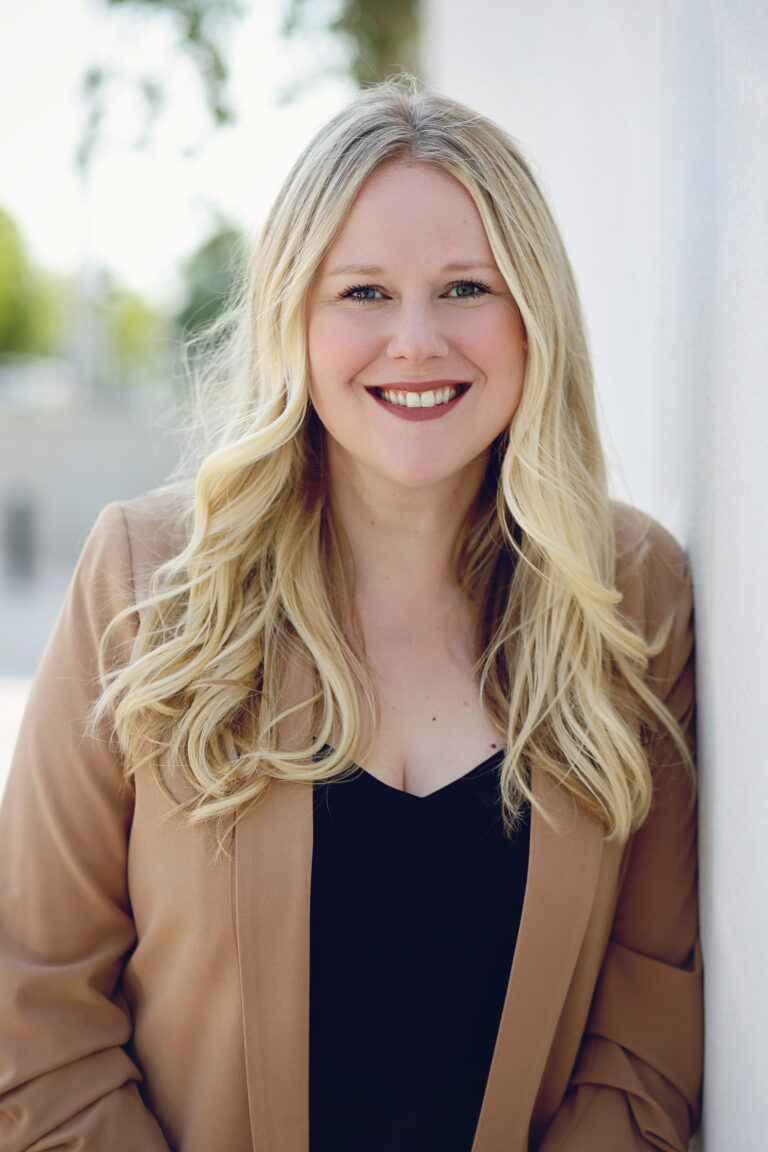 Owner, Lia Vincent, Specializes in Group Travel!
Welcome to Atlantis!
We are delighted that you are here and happy to help you navigate this expansive resort. This comprehensive property provides wayfinding around our resort and offers a guide to dining, shopping, and nightlife. Additionally, if you are traveling with a stroller or wheelchair and require accessibility information, visit any front desk for our Atlantis Access Guide. Created for guests with disabilities and families traveling with strollers, this guide offers valuable information about resort access. Our goal is to provide a safe, fun, and truly authentic experience for all guests.
Atlantis is among the Top 25 Amusement Parks & Water Parks in the World
Atlantis is among the Top 25 Amusement Parks & Water Parks in the World, according to Tripadvisor Travelers' Choice Awards.
ATLANTIS AMBASSADOR Travel Agency
A newly updated, comprehensive training course, this allows our agents to learn the core elements of the unique Atlantis resort destination experience; understand the intricacies that give us a competitive edge and unlocks resources and discounts that allows us to demonstrate the expertise to our customers.
Why Book Your Atlantis Vacation with our Travel Agency?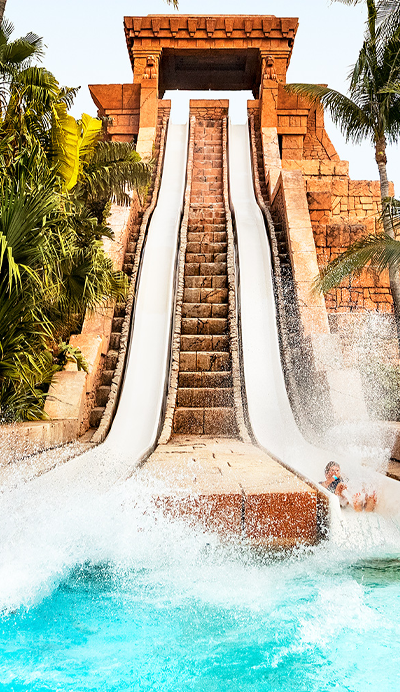 The Challenger Slide at AquaAventure Water Park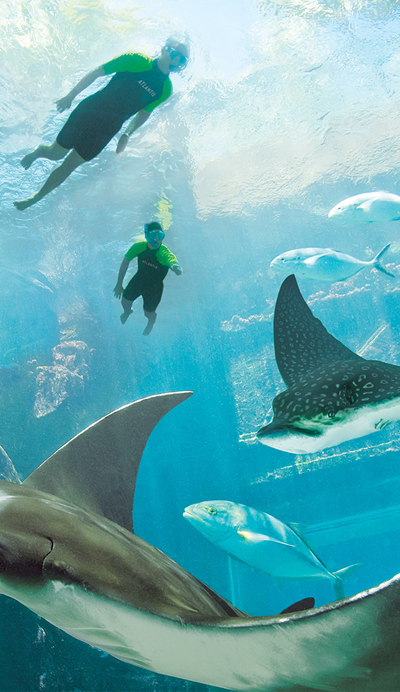 Snorkel the Ruins - The largest open air marine habitat in the world
Discover paradise at Atlantis Paradise Island, The Bahamas, and save up to 20% with Vincent Vacations. At Atlantis, experience a world of unforgettable water and marine adventures, exciting activities, world-class dining, and so much more.
Atlantis is a 170-acre destination resort with access to unique and expansive marine exhibits, extraordinary water slides and river rides, 20 swimming areas and four beaches, movies, shuttle transportation, casino and gaming - all included in the room rate! Atlantis has five distinctive resort options, and we can match those with your value, quality, budget, and personality. Matching the personalities of the resort and your experience is an important step in booking your Atlantis vacation. Discover more about Atlantis' thrilling non-stop experiences for children of all ages, such as Atlantis Kids Adventures (AKA) and CRUSH Teen Club; and adult experiences, such as Mandara Spa, golf at the Ocean Club, world-class shopping, and more. Take a virtual tour of our extensive variety of dining and nightlife choices (including 21 restaurants and 19 bars and lounges). Discover our wide variety of gaming options, and more! We have the tips, tricks and insight to help you have a successful vacation!
Secret Tip! Visit The Point Restaurant & Bar for the perfect Caribbean sunset. Everything is prepared with a Bahamian flair, and reserve a table close to the beach for the best sunset!
From championship seaside golf, to tennis matches on the harbor, to inimitable experiences with marine life, there is no shortage of resort activities to discover at Atlantis. Endless thrills and adventure await in our 141-acre waterpark filled with water slides, river rides, 11 amazing pools, and miles of white-sand beaches. Explore the world's largest open-air marine habitat with over 50,000 marine animals in 15 exhibit lagoons. Snorkel, scuba, snuba, and dive or walk with sharks. Enjoy yoga, pilates, a fully equipped fitness center, unwind in our world class spa or indulge in our nightlife. AQUAVENTURE Aquaventure, Atlantis, Paradise Island's 141-acre waterpark includes a mile-long river tubing adventure, nine water slides, and 11 pools. MANDALA SPA Mandara Spa brings together ancient Balinese healing touches, traditional European therapies, and natural elements indigenous to The Bahamas to provide the most unique and pampering spa treatments.
The Coral at Atlantis | Vacation Package from $769 4 night resort stay with roundtrip transfers in The Bahamas • Multigenerational family fun with something for everyone • Spacious rooms and suites with full balconies overlooking Nassau Harbor, Atlantis Marina or Ocean • Close proximity to Marina Village, 5-miles of white sand beaches, Coral Pool and more
The Royal at Atlantis | Vacation Package from $1015 4 night resort stay with roundtrip transfers in The Bahamas • One of the most iconic landmarks in all The Bahamas with easy access to all things Atlantis • Steps away from Aquaventure water park, Atlantis Casino, and The Dig one of the world's largest open-air marine habitats • Newly renovated rooms and suites
The Cove at Atlantis | Vacation Package from $1395 4 night resort stay with roundtrip transfers in The Bahamas • Nestled between two private beaches with luxurious Ocean Suites • Exclusive adults-only pool offering poolside gaming, daybeds, and private beachside cabanas • Celebrity chef dining, spa, golf, and nightlife
The Reef at Atlantis | Vacation Package from $1515 4 night resort stay with roundtrip transfers in The Bahamas • Residential style luxury with full access to the world of Atlantis • Studios and 1-2-bedroom Suites with kitchenettes or full kitchens, private balconies with various views • Exclusive Cascades Pool right on private Paradise Beach
Summer family fun in paradise starts with the 5th night free, at The Reef at Atlantis, The Bahamas. Your home-away-from-home with the choice of luxurious residential-style studios and 1, 2-bedroom suites are fully-equipped with kitchenettes or full kitchens. Enjoy full access to the world of Atlantis, including Aquaventure waterpark, five miles of white-sand beaches, marine life experiences, kids' and teens' clubs, celebrity-chef dining, golf, spa, and casino, and so much more.
Atlantis offers complimentary shuttle service between The Cove, The Royal, Harborside, The Coral, The Beach and the Ocean Club Golf Course. Shopping Shopping Atlantis brings a unique blend of elegance, style and excitement. From European fashions to Caribbean creations to exclusive Atlantis souvenirs. Dining We recommend dinner reservations for all Fine Dining. Reservarions are not accepted for breakfast or lunch. For a wide array of kid-friendly dining options, see Casual Outdoor and Beffut Dining details in this guide. Casino & Nightlife Atlantis Casino The only Casino in the Caribbean where the yachts are docked right outside! With over 60,000 square feet of gaming and excitment, the grandest casino in the Caribbean is the place to see and be seen. Discover over 750 slot machines available 24 hours a day and offering the latest conveniences in coinless wagering. Try your luck at over 100 gaming tables featuring blackjack, baccarat, roulette, Caribbean Stud Poker, Let It Ride and craps, offering 3x, 4x, and 5x odds. Aura The hottest nightclub in the Bahamas is just up the grand staircase from the Casino and welcomes guests into a world of luxury and exhilaration. Exclusive VIP areas surround the sunken dance floor, while the raised DJ booth sets the electrifying pulse late into the night. You will also find two ultra VIP sections and two bars that sit on the outskirts of the dance floor. Aura is open to guests age 18 and older. For VIP table reservations, we can assist!
Atlantis Bucket List Bragging rights, must do, can't miss The Beach Bar Newly reopened between The Beach and The Coral on Atlantis Beach. You must indulge in a Paradise Pineapple cocktail, infused with flavors of The Bahamas. The Coral Pool Swim-Up Popsicle Bar Try local, all-natural Bahamian-infused frozen cocktails. Sun & Ice Bahamian Chef Wayne Moncur's ice cream, gelato and sorbet is made from seasonal fruits, herbs, teas, and spices that come from local farms and gardens. Ryan Seacrest's favorite flavor is Mudda Sick McKenzie's Conch Stand Hands down the best conch salad, possibly in the world! Try McKenzie's tropical version with some Sky Juice in Marina Village Predator Tunnel The first of its kind in the Western Hemisphere, a 100-foot clear acrylic tunnel goes right through The Predator Lagoon - home to Caribbean reef sharks, smalltooth sawfish and hammerhead sharks. Cypselurus Fountain This 40-foot bronze fountain is the centerpiece of The Royal walkway. It consists of 28 bronze fish, several with 10-foot wing spans and weights 22,000 pounds. Cypselurus is Latin for flying fish. Pirate Republic Taproom Marina Village is home to the only taproom dedicated to this Bahamian craft brewery - be sure to try Captain Kidds Kolsch and the Black Beer'd Stout. Sip Sip Sip Sip, Bahamian slang for "gossip," is also the name of the iconic Harbor Island, Bahamas restaurant, recently opened at The Cove Pool & Beach. Sip Sip features "Caribterranean" cuisine, with menu items created from fish and fare procured from local fisherman and farms. Order the Lobster Quesadilla - a cult classic, Grouper Reuben and a Sip Sip Rum Punch! Hibiscus Lagoon & Sea Turtle Program Don't leave the resort without seeing this. Home to a variety of green sea turtles, triggerfish and Bermuda chubs. Every two years, femmale sea turtles lay 300-600 eggs on their nesting beaches.
Waterslides & Rides Rapids River Ride Lazy River Ride Mayan Temple - Leap of Faith, Serpent Slide, Challenger Slides, Jungle Slides Power Tower - The Drop, The Falls, The Surge, The Abyss
Map of Atlantis Bahamas