5 Europe Travel Tips for 2023
Want the latest travel news, deals and more? Sign-up for my newsletter!
---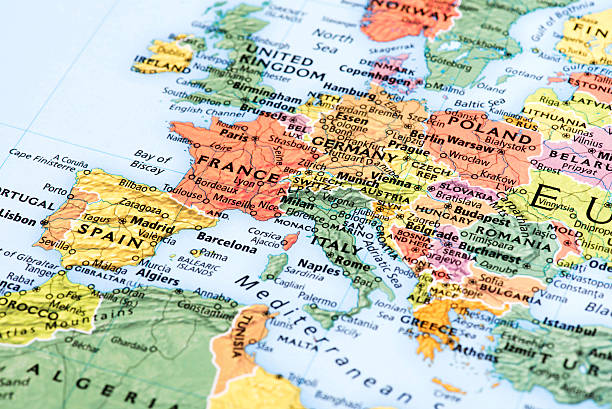 5 Europe Travel Tips for 2023
If you thought that travel is still reeling from the effects of the pandemic, think again. Air traffic is about 70% of pre-pandemic levels globally and tourism has rebounded with travelers regaining their confidence in booking trips ahead of time.
If you are one of the many travelers wanting to make up for lost time, make sure you keep these 5 things in mind when planning your trip to Europe:
1. Check Visa Requirements
If you are traveling to Europe from the U.S. in 2023, one way to ensure your trip ends before it begins is failing to check visa requirements. Beginning in late 2023 (estimated start in November), all U.S. citizens will be required to apply for a European Travel Information and Authorization System (ETIAS) visa waiver in order to travel to any of the Schengen-zone countries for short stays.
Here are the highlights:
ETIAS is a travel permit/visa waiver for short term travel (less than 90 days).
Travelers should apply 96 hours prior to departure and read all requirements before applying, in order to avoid delays or refusal.
The ETIAS visa waiver is valid for 3 years
The cost of obtaining this visa waiver is approximately €7 for 18-70 years old. Applicants under the age of 18 and over the age of 70 can apply for free.
Here are the countries requiring ETIAS:
Austria, Belgium, Bulgaria, Croatia, Cyprus, Czech Republic, Denmark, Estonia, Finland, France, Germany, Greece, Hungary, Iceland, Italy, Latvia, Liechtenstein, Lithuania, Luxembourg, Malta, Netherlands, Norway, Poland, Portugal, Romania, Spain, Slovakia, Slovenia, Sweden, Switzerland
2. Travel Europe in the Off Season
If you want to make the most of your trip to Europe, plan your vacation in the off season. While you may envision basking in the summer sun on Mediterranean beaches, so does everyone else. Traveling in the off season is a great way to avoid overcrowded beaches, long lines and high prices. Most of the major attractions in Europe are open year-round, just make sure you check the hours of operation to ensure you don't miss out!
3. Travel by Train
Depending on your destination(s), traveling Europe by train is often the most efficient way of getting around! Most rental cars in Europe require manual transmission and some countries drive on the left side of the road, including the U.K., Ireland, Malta and Cyprus. Train travel is often easier than air travel and offers front-row seats to Europe's countryside. Make sure you validate your ticket before your train leaves the station to avoid fines!
4. Pack Light(er)!
If you are traveling to multiple destinations in Europe, you'll want to bring a suitcase you can carry around. You may find yourself struggling to roll your suitcases across cobblestone streets, through train stations, and up staircases (a lot of European hotels don't have elevators), so being able to handle your luggage will reduce stress and lower baggage fees.
5. Slow Things Down
You may want to visit as many countries as you can in your one-week vacation to Europe. While this may be doable, try to stay in each place for around 3 days at least. Don't forget that traveling to and from different countries/regions in Europe takes time; time that could be spent sipping wine on your terrace or spending an extra day at the Louvre. Some of my most memorable experiences in Europe happened on day 3-4; making friends with the locals, finding my favorite place for a morning cappuccino, or the best slice in Sicily. I wouldn't recommend a first-time traveler to the U.S. visit NYC, Los Angeles, and Seattle all in one week. Don't expect to do the same in Europe. Remember: you can always go back
Get in touch with Gina Fredman