Hard Rock Resorts All Inclusive Mexico & Dominican Republic-Ultimate Guide & Reviews
Want the latest travel news, deals and more? Sign-up for my newsletter!
---
Hard Rock Resorts All Inclusive Mexico & Dominican Republic-Ultimate Guide & Reviews
How Hard Rock does it different, and 5 Reasons Why Hard Rock Makes a Great Vacation
1) Gourmet Food 🎸
2) Great Mixology 🎸
3) Beautiful Beaches 🎸
4) Pool Vibes for All 🎸
5) Rockstar Accommodations 🎸

hard rock hotel punta cana, hard rock hotel riviera maya,
The Hard Rock Hotels cover the above, but then they add in what Hard Rock considers some brand pillars:
Free-Spirited
- Hard Rock guests just want to have fun, and no age requirement high or low to do so 🥳
Unique
- we deliver a one of a kind world class experience from the memorabilia to the musical influence the vibes are endless 😎
Energetic
- coolest job in the industry (Vibe Manager): controls the guest vibe and experience from morning wellness to afternoon rock bands, they gauge the guests and respond accordingly 🤩
Consistent
- the destinations may change but the quality and standards are across the board, just choose the resort and destination that fits your personality 🙌
Hard Rock Resorts All-Inclusive
The all‑inclusive Hard Rock Hotels of Mexico and the Dominican Republic are guaranteed to rock your world. With service that knows no limits, we took all the awesome of Rock & Roll and made it a vacation that has to be experienced to be believed. Live it up in stylish digs decked out with fully stocked liquor dispensers, hydro spa tubs, and wall-to-wall awesome. Sip limitless luxury from the top shelf, wine and dine like a boss, and feast on decadent views from Riviera Nayarit to Punta Cana.
Now Let's Break it Down Even More with Each Hotel
---
Hard Rock Hotel Los Cabos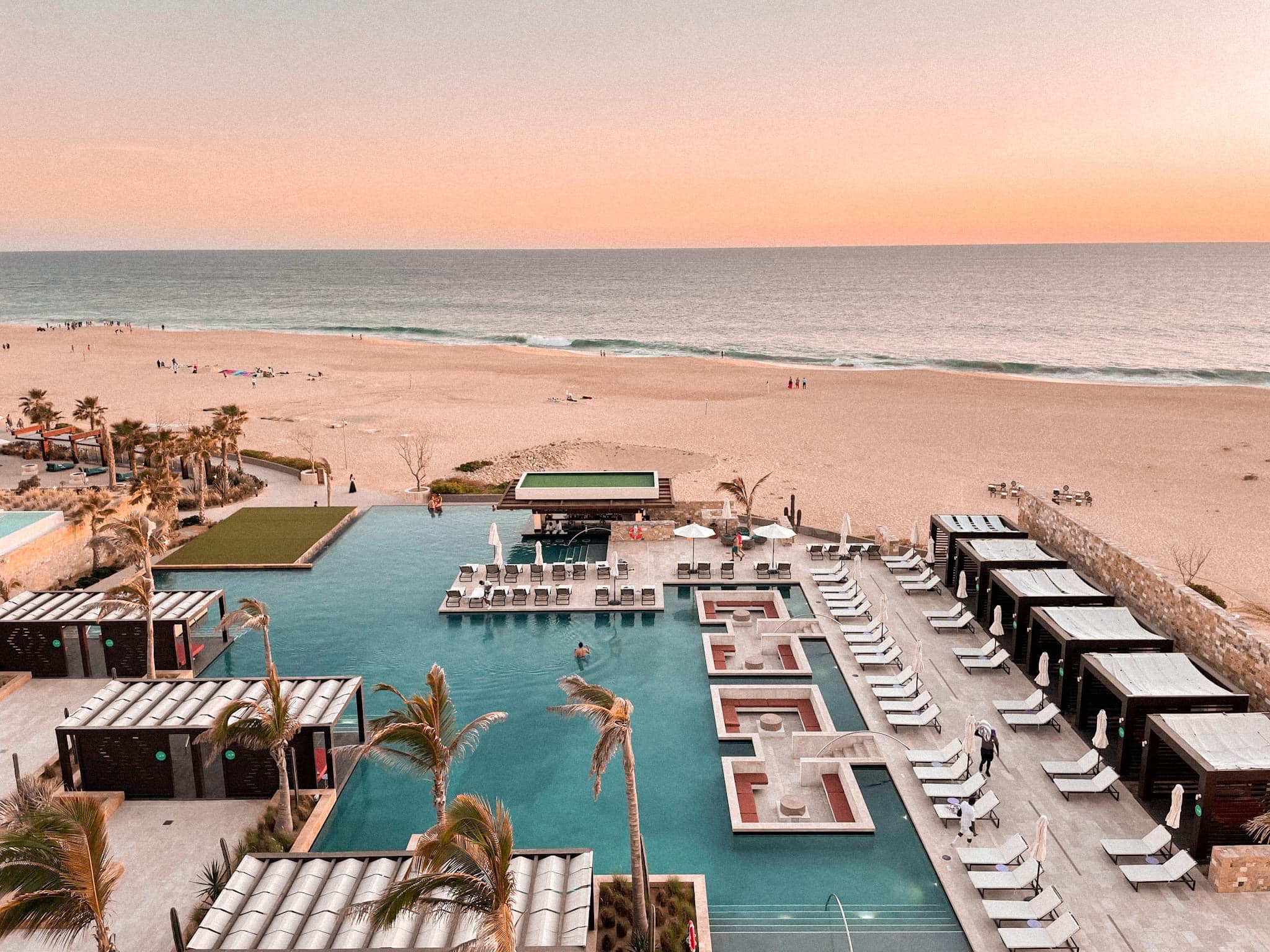 Hard Rock Hotel Los Cabos
: The first ever Hard Rock
built from the ground up
. Features a beautiful foot print in Diamanté with ocean views and a long flat beach to roam, just no getting into the ocean water, please. No worries - many pools are oceanfront, so you can enjoy water and the views. Short 20 min ride to downtown to explore but the resort features so much for everyone you may never leave. Modern designs with lead in rooms being ocean view, spacious and featuring adult only areas as well.
Perfect hotel for a combination of relaxation and escape to views, but also find the fun from a poolside DJ, and amazing cabanas, to night time entertainment, and a lounge to take the after party to. All types of travelers will enjoy this oasis, no matter the age.
(
Secret Insider Tip
: The rock suite swim up oceanfront is one of the best suites around, oceanfront plunge pool, and a fire pit vibe at night, thank me later!)
Resort at a glance
: Over 8 dining outlets, 7 bars and 2 lounges, indulgence comes standard. Relax at the legendary Rock Spa® or hit a few rounds on, not one, but two championship golf courses, while the kids chill at the Roxity Kids Club™. 32,000 square foot Rock Spa® – 36 rooms. Over 60,000 square feet of meeting and outdoor space to work with to ensure your event steals the show time after time.
More information
: Two world class golf courses, designed by Davis Love III and Tiger Woods. Head to either the Sunlight Bar, Moonlight Bar, and Moonlight Lounge, equipped with Hard Rock's very own bowling alley, where you'll find all of your top-shelf favorites on deck. Get a taste for traditional Mexican flavors at Los Gallos, opt for exotic Brazilian at Ipanema, or enjoy a premium steak at Toro, with 8 phenomenal restaurants to choose from, satisfy each and every craving during your stay.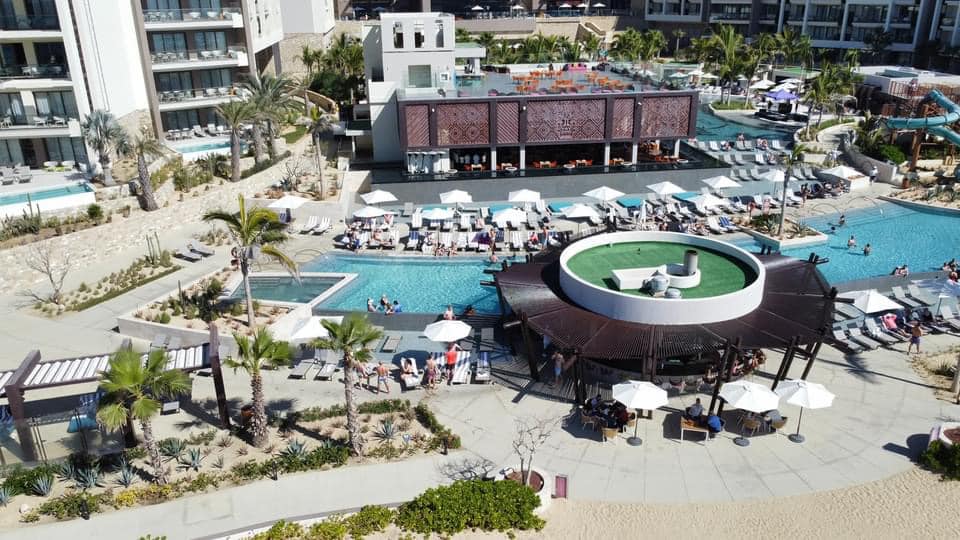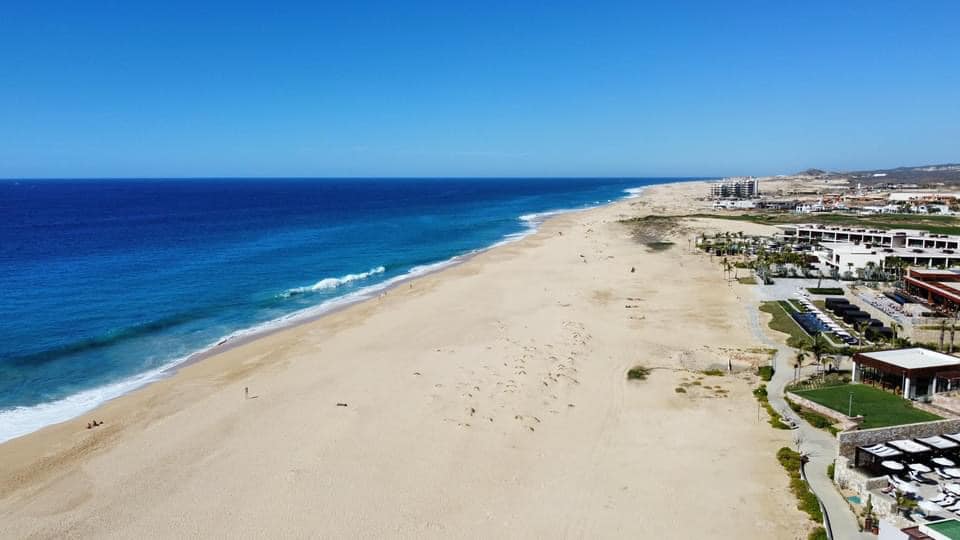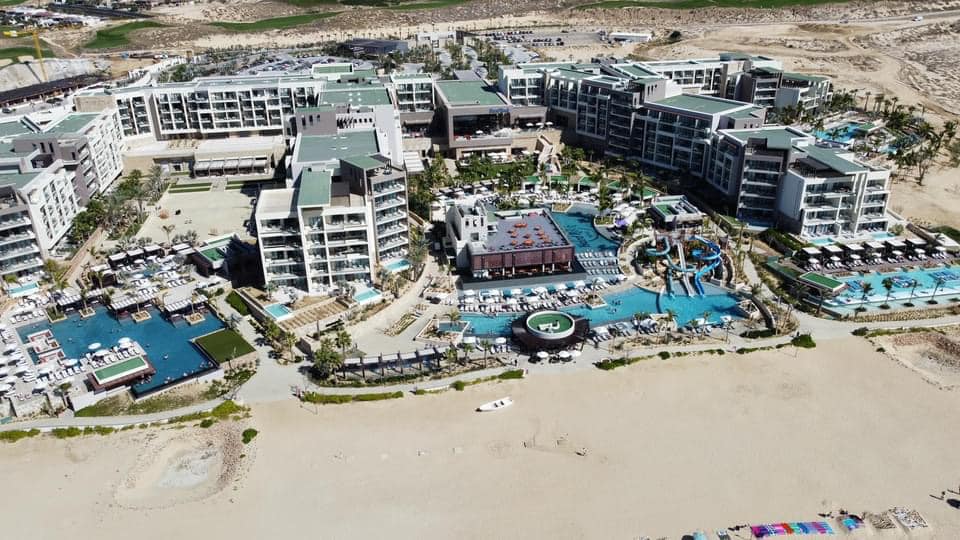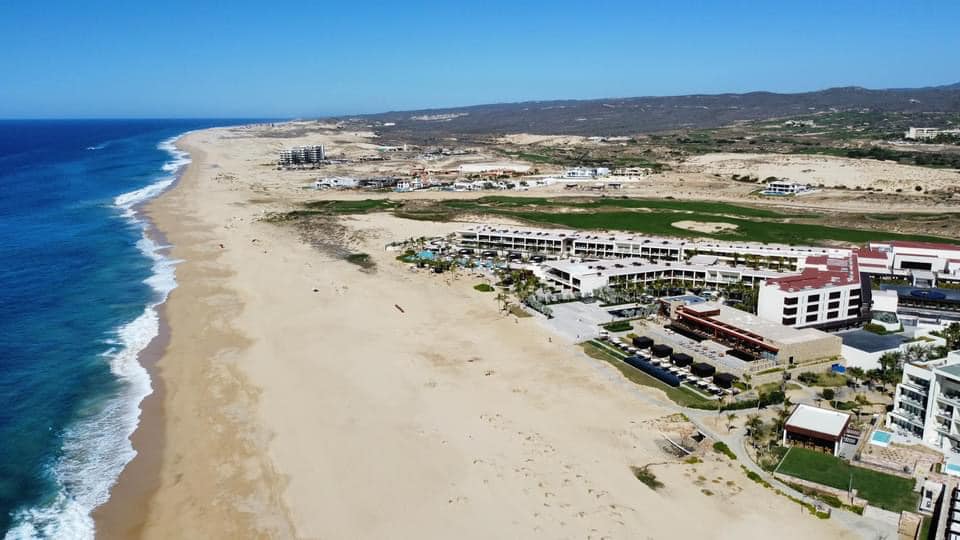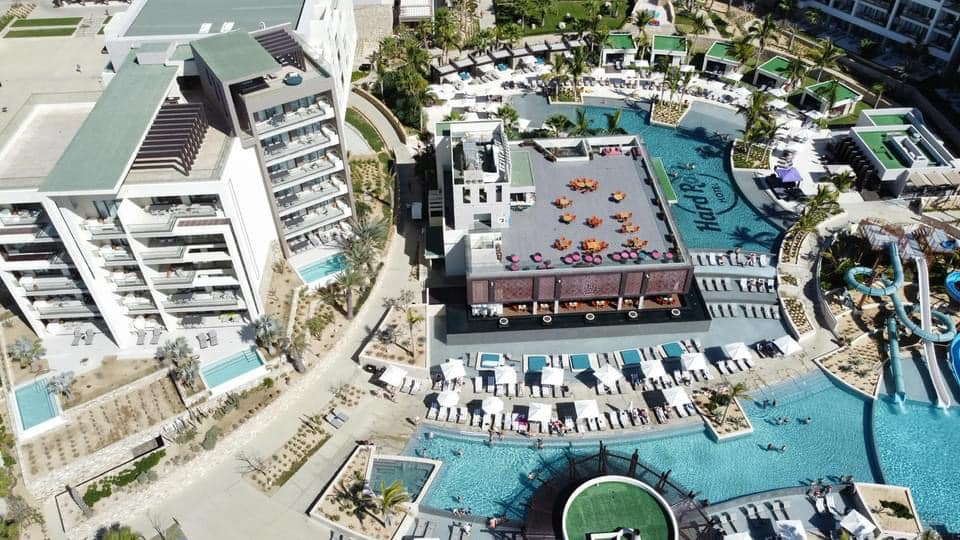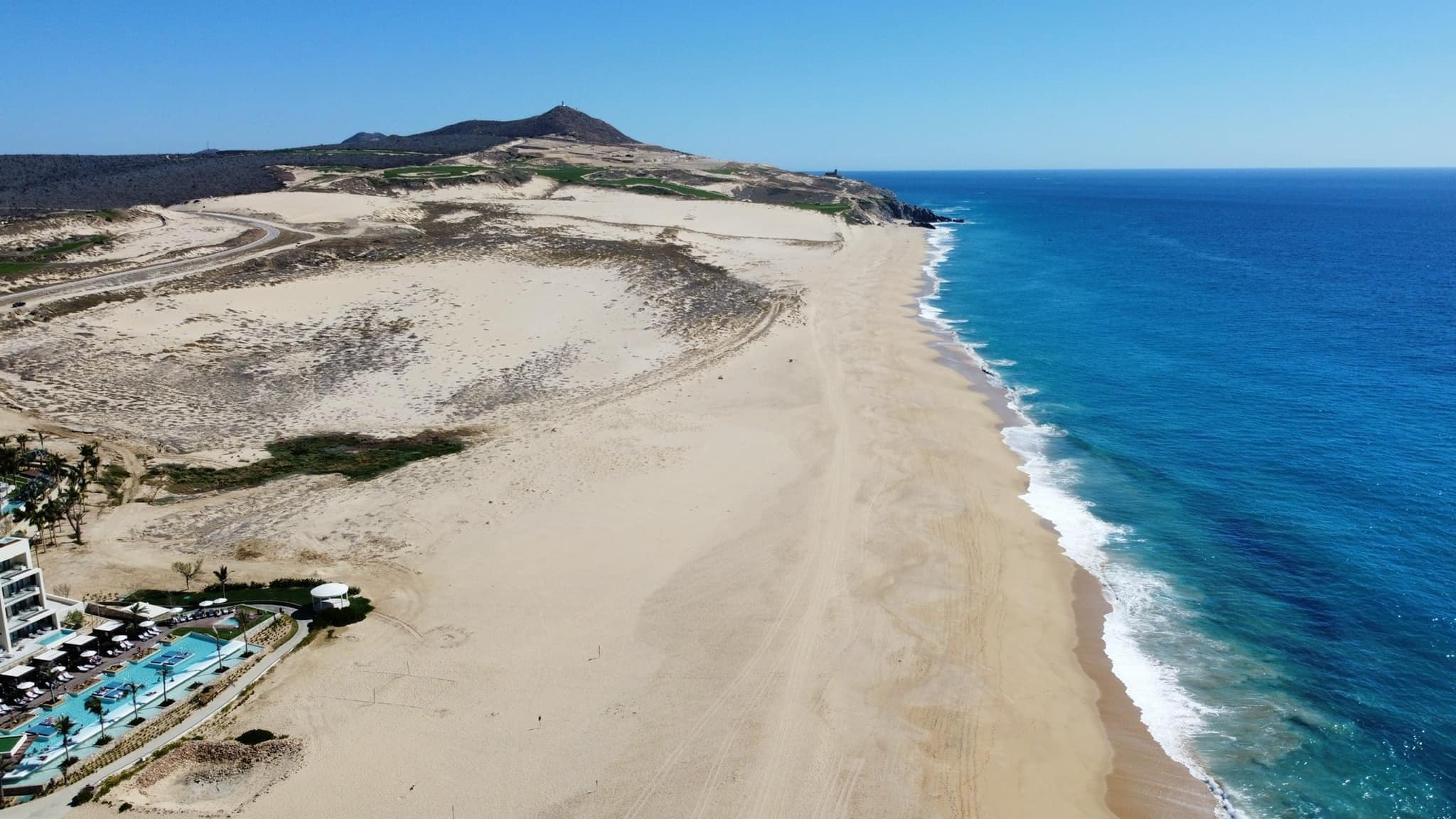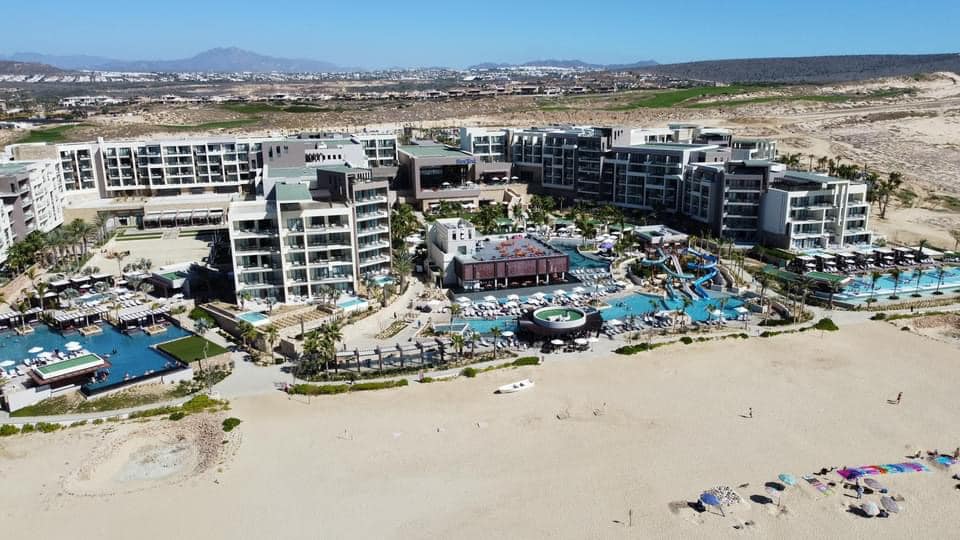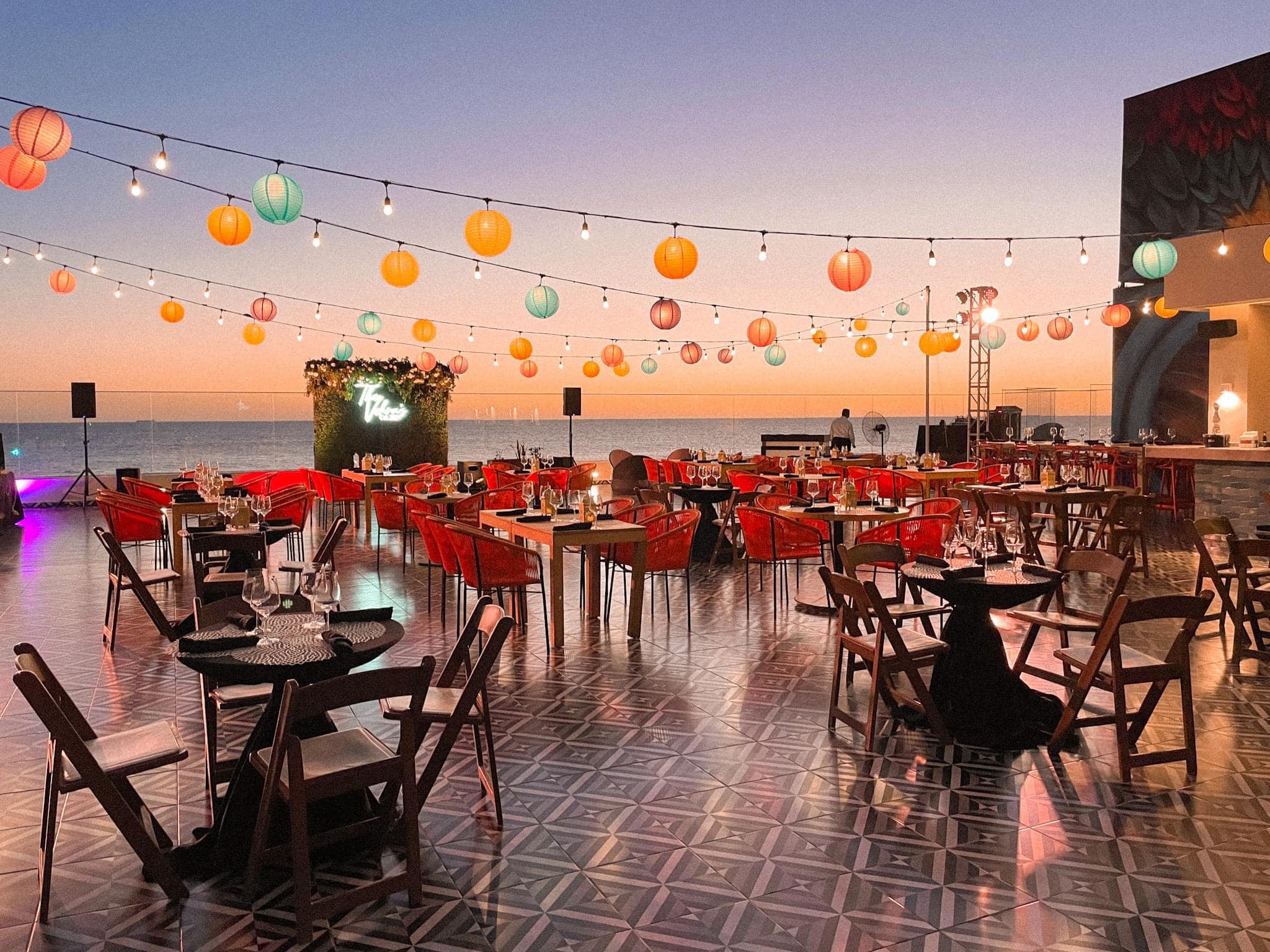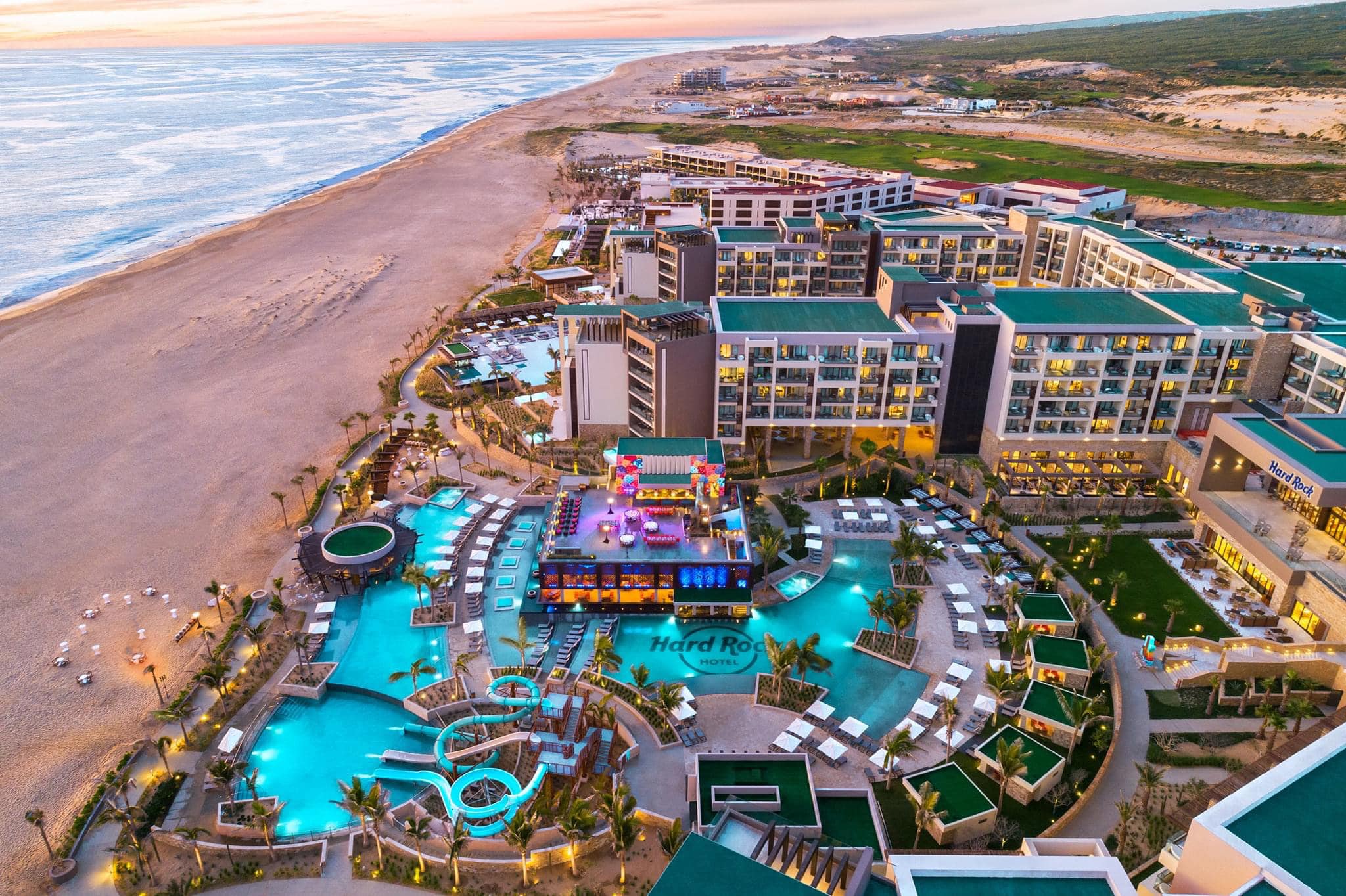 ---
Hard Rock Hotel Riviera Maya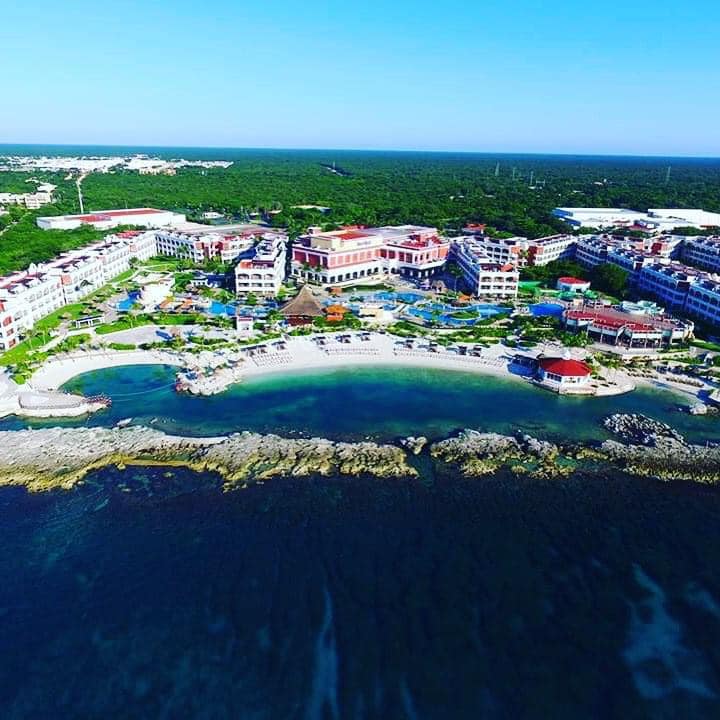 Hard Rock Hotel Riviera Maya
: A long resort style hotel with two dynamic sides; hacienda open to all ages and Heaven adults only. Newly remodeled pool and common areas and updated Heaven side with new swim up suites and new Heaven pool is sure to please all guests. Located 90 mins from the airport in a true resort experience surrounded by beautiful Beach areas and the Mexican jungle. Featuring lagoon style beach coves which boast green flags for water activities and wildlife where kids and adults can both see right from in the cove (🎸the fish love French fries 😉). This is Vibe central from quiet escapes on the mini coves to relaxing pool areas to the main activity pool with live music and fun. This getaway combines the beat of every vacationer's needs such as the spa, excursions, fun, nightlife, dancing, singing, romantic dinners, and much more!
Perfect for couples, honeymoons, adventurous and active guests, families with smaller kids, and all ages looking for fun and relaxation. Music connects this resort for all ages as does a beautiful walk way to get across the hotel by Oceanside.
(
Secret Insider Tip
: new experiences add a lasting memory such as beach camping and tequila tastings)
Resort at a glance
: Woodward, premier action sports experience in paradise, 6 sprawling pools, water park, private and protected white sand beach, 9 first class restaurants, 9 bars and lounges, championship golf. Water park features 3 attractions with over 20 slides, a snack bar, an adults-only pool with a swim-up bar and more. Roxity Kids Club™, splash parks. 91,556 square feet of meeting and event space, Club Heaven. Enjoy a reserved adults-only section of Hard Rock's naturally protected private beach, 3 adults-only pools, and the POSH® Beauty Salon & Boutique.
More information
: A private balcony, double hydro spa tubs, and wall-to-wall extras. From Family Suites to luxurious third floor Sky Terraces and everything in between. 393 ultra posh rooms and suites exclusive to adult guests, Heaven features some of the most boutique and stylish amenities your vacation has ever known. Enjoy a private balcony, double hydro spa tubs, a fully stocked mini bar, and unique décor exclusive to Heaven at the Hard Rock Hotel Riviera Maya. From the Deluxe Gold rooms to the two-bedroom Rock Star Suite, nothing can compare to a stay at Heaven.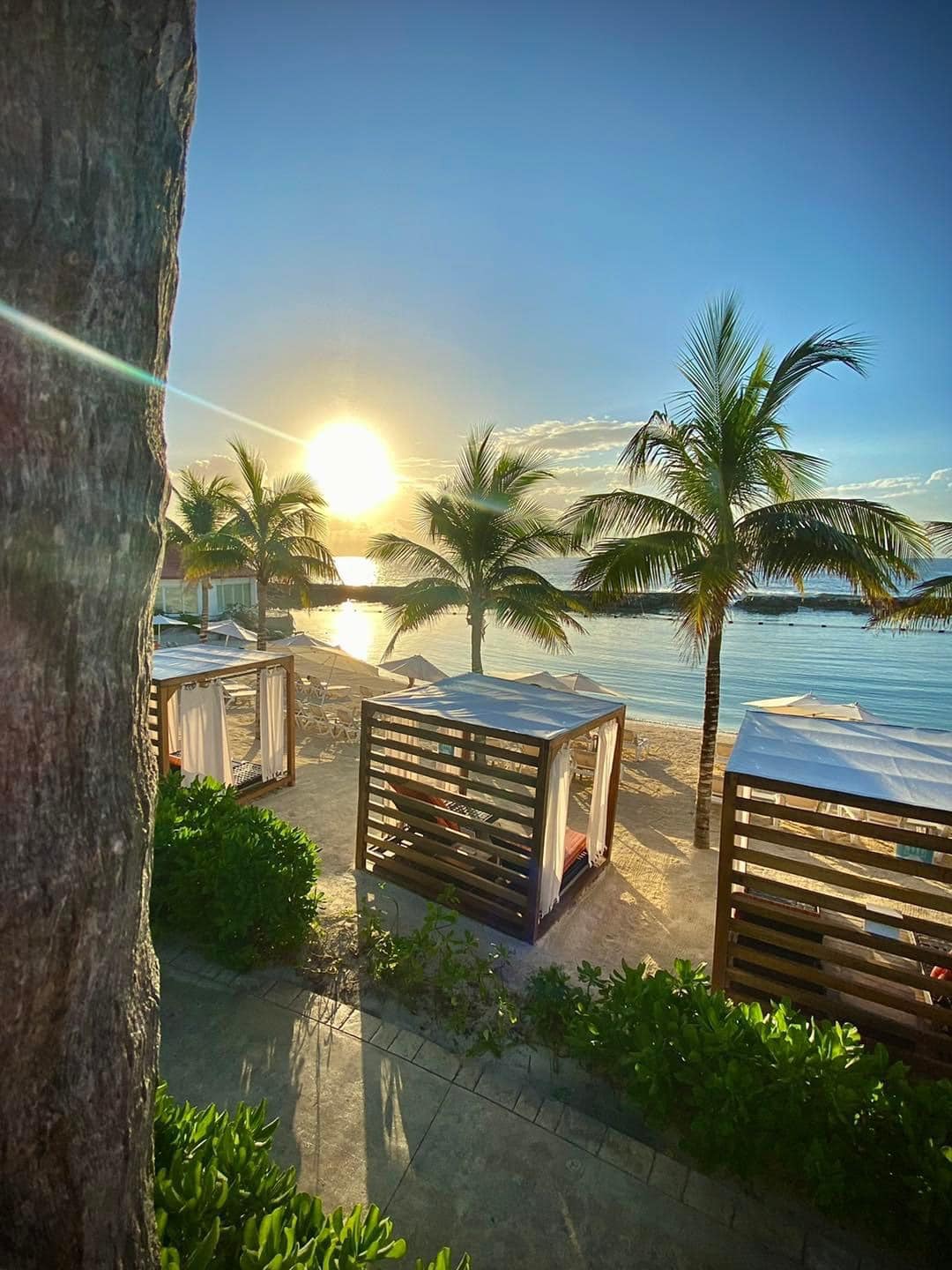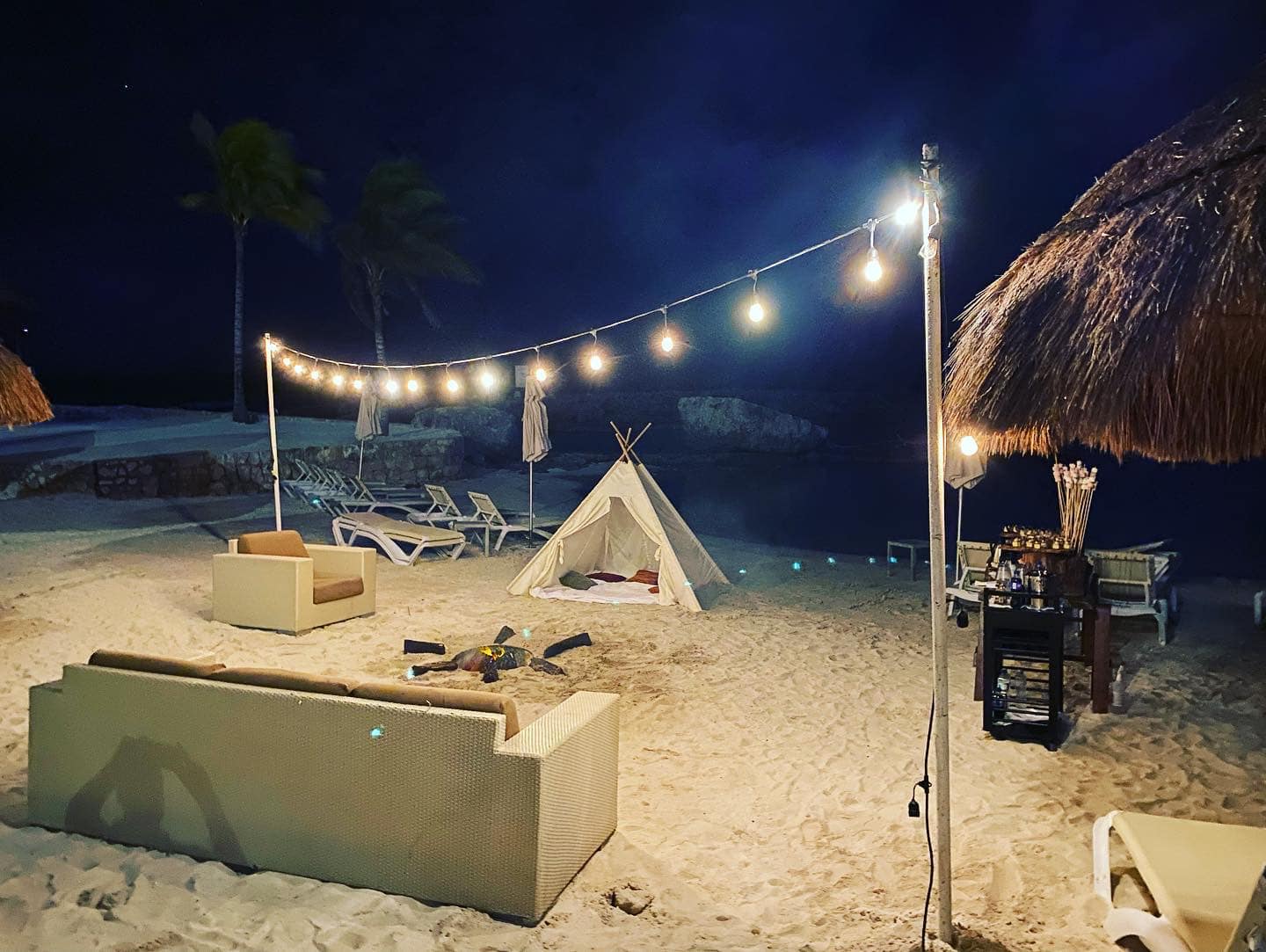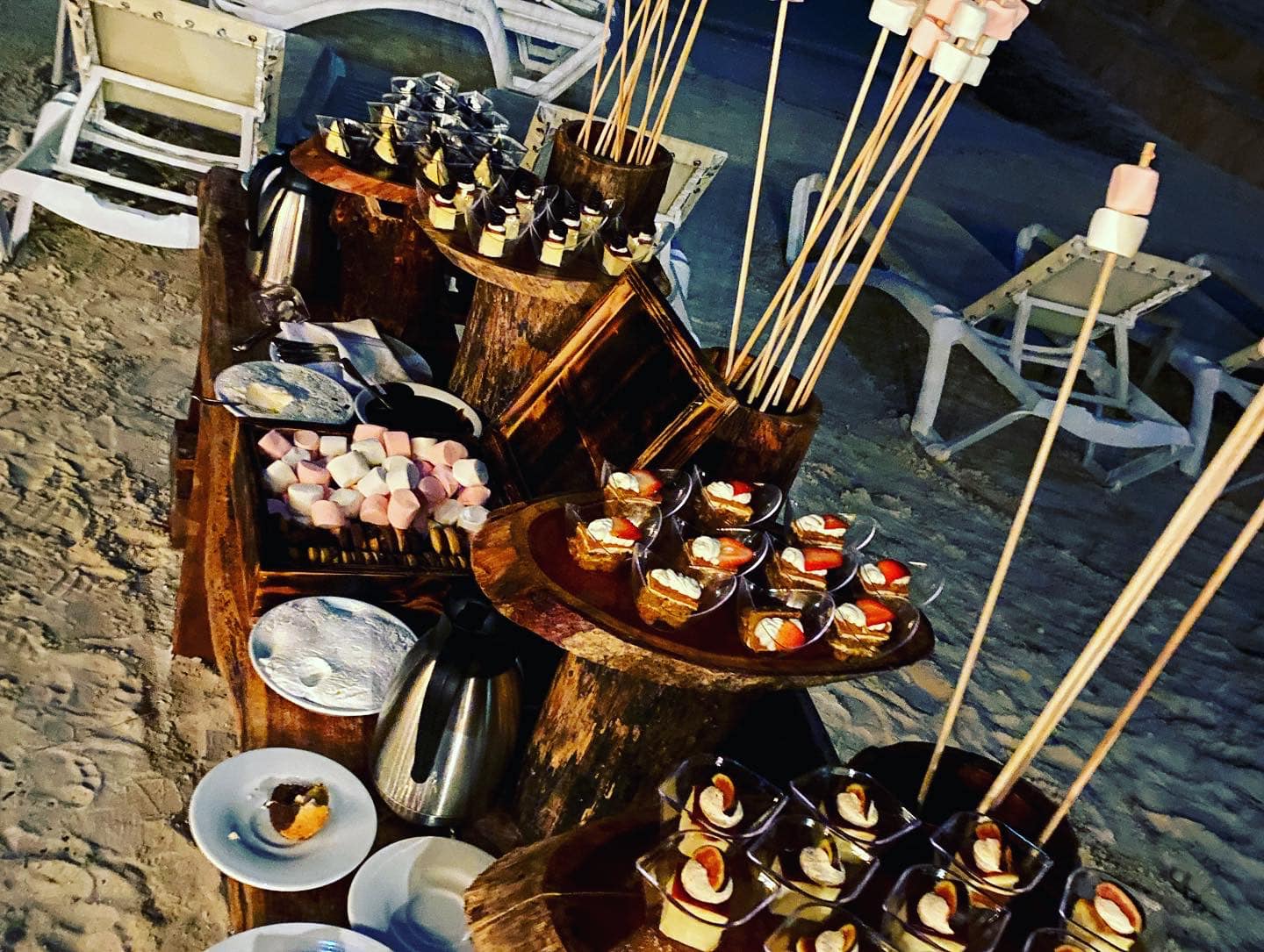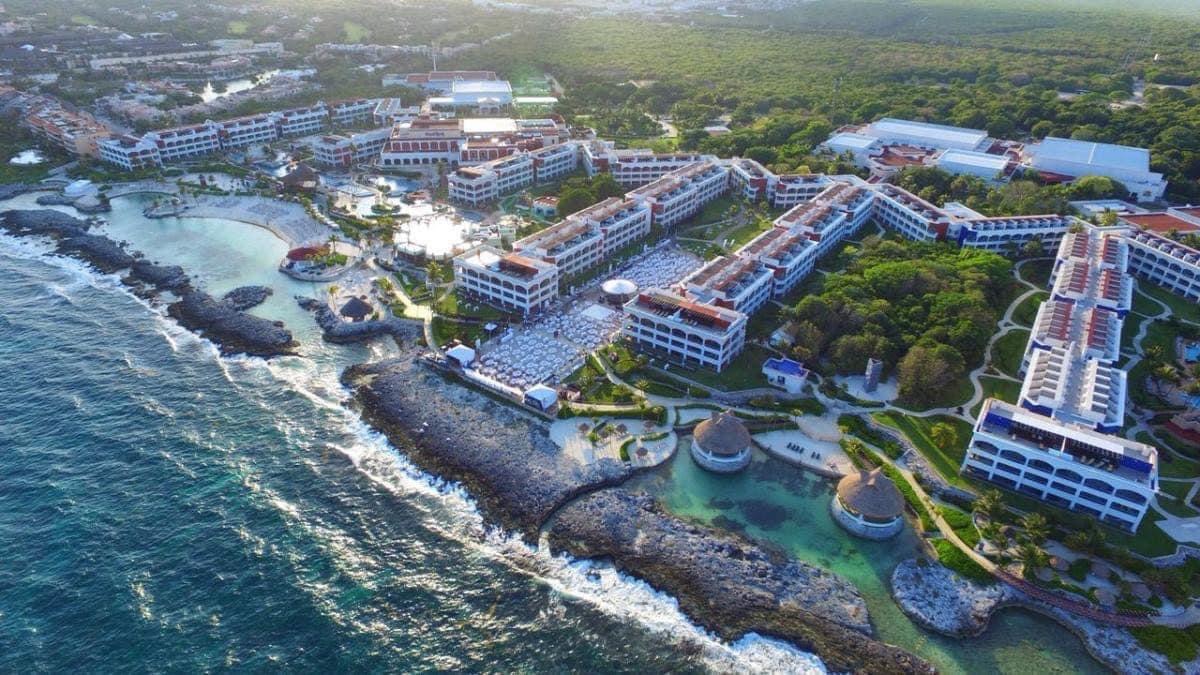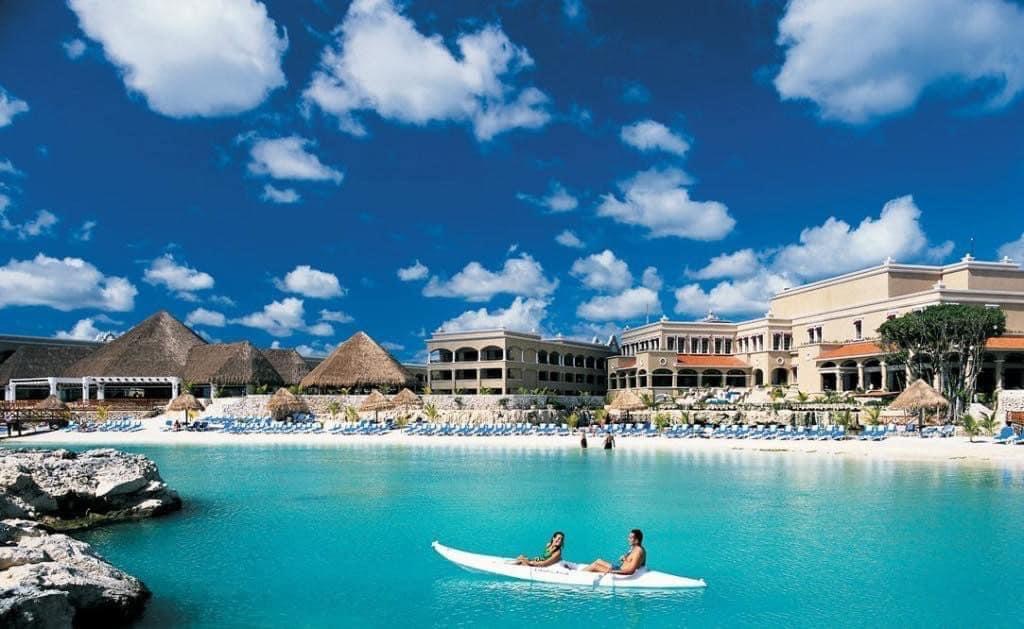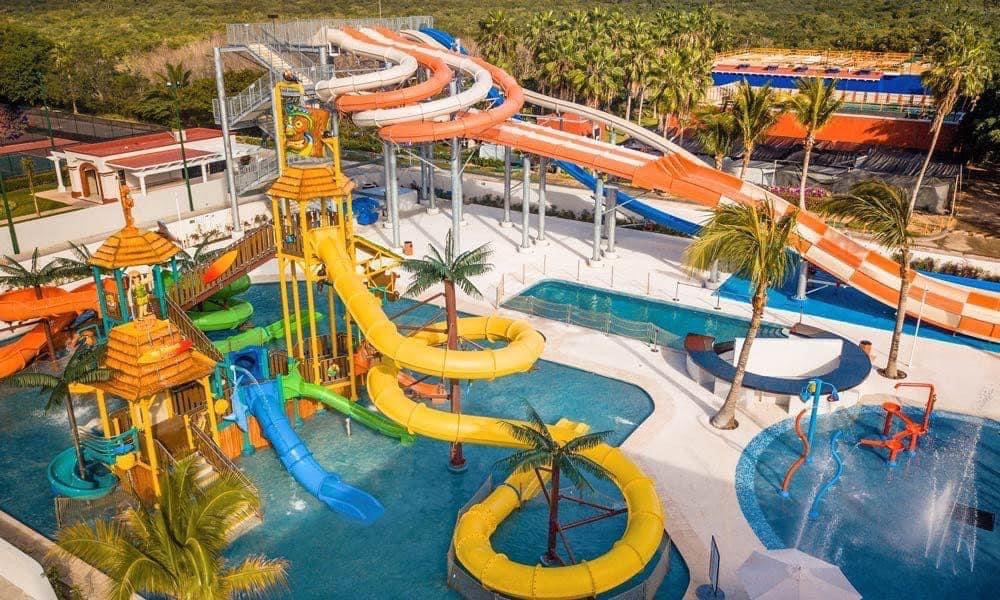 ---
Hard Rock Hotel & Casino Punta Cana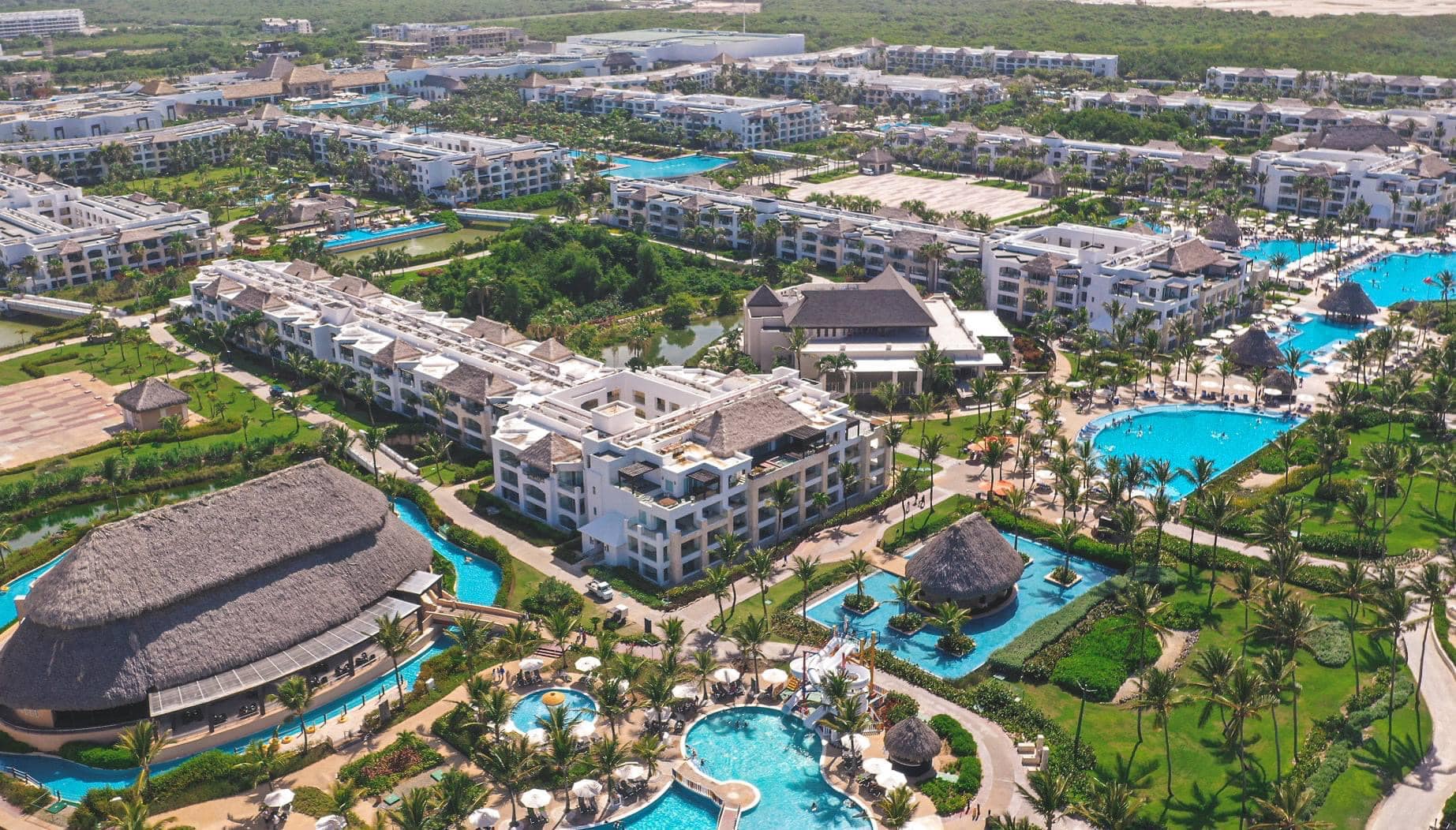 Hard Rock Hotel & Casino Punta Cana
: The true definition of something for everyone, called a cruise ship on land, the Vegas of the Caribbean. 1700+ room resort with 13 pools, one of the most beautiful beaches in the Caribbean and activities for every age, and then some. You pick your suite here by if you'd rather be closer to day time action by the main pools and beach, or closer to night time fun and the boulevard - which boasts some of the best bars, restaurants, stores, casino, gaming areas and entertainment.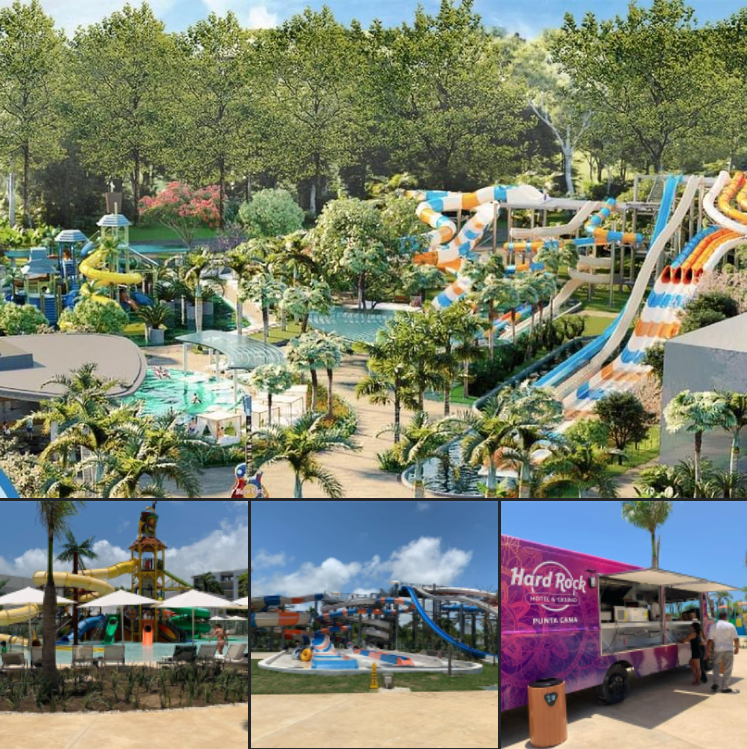 🐳Waterpark🐳 OPEN! This incredible Rockaway water park features 26 slides varying in heights - great for all ages, a dry and wet bar, a food truck area, mini market store, family pool and bali beds! 🍴 Restaurants🍴 🍝 Ciao REOPENED With 200 seats available, Ciao offers an exceptional contemporary Italian cuisine a la carte for dinner, offering antipasti, fresh pastas made to order or a 'dolce' treat for dessert. 🥩 Toro REOPENED Toro offers exceptional international cuisine for breakfast. At night it becomes a steakhouse offering Premium cuts grilled to perfection & an extensive wine list. 🥗 New Vegan Restaurant Coming soon! the Pizzeto restaurant is now closed. It will be replaced with a vegan restaurant as well as a burger restaurant (name still pending). 🌮 Los Gallos closed for renovation Will reopen as Los Gallos Restaurant reservations will no longer be required at Hard Rock Hotel All Inclusive properties as of May 15, 2022🍴
Newly renovated rooms and suites boast incredibly spacious and welcoming modern vibes with Hard Rock twists. Great dining selections and mixology to go with it. Entertainment is a plenty for all ages. Perfect for family vacations with active kids, honeymooners and couples looking for a gorgeous beach resort with lots to do, friends groups, destination weddings are a huge hit here, and extended family trips.
(
Insider Tip
: you won't do it all but find your 3-4 go to pools and beach spots to enjoy)
Resort at a glance
: On 121 acres of beachfront, 23 top-shelf bars, 9 amazing restaurants, Casino restaurant, Monserrat Manor, which is not included as part of the all-inclusive offering. Features on-property championship golf, the legendary Rock Spa®, thrilling action at one of the Caribbean's largest casinos, endless nightlife at ORO Nightclub, and even fun for your little rock stars at the Kids Club. 60,000 square feet of event space.
More information
: 13 amazing pools it takes you straight to the edge of opulence. The perfect way to chill, there's no shortage of awesomeness thanks to a lazy river, swim-up bars, a breathtaking beach, family-friendly and adults-only pools, and amazing kids-only waterslides — all with full food and drink service, live events, and yeah, all the luxury you can handle.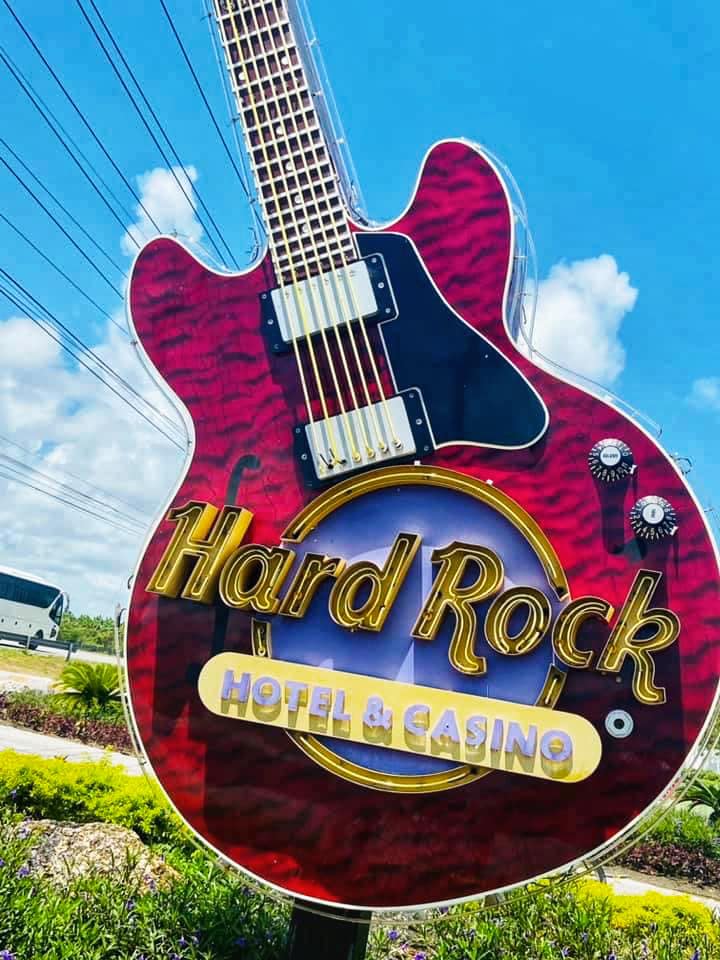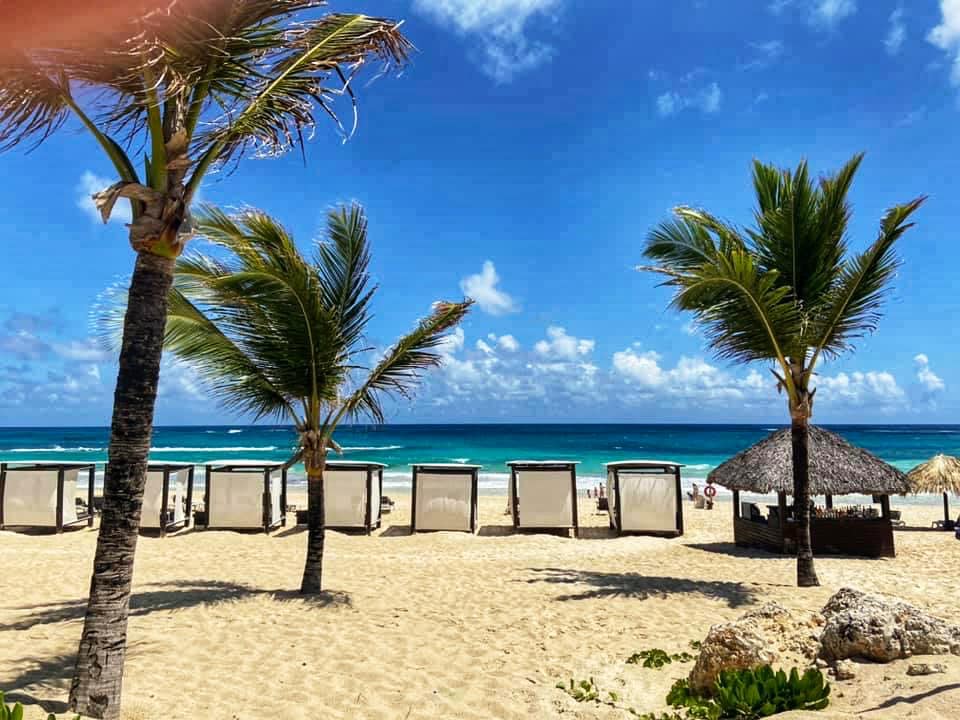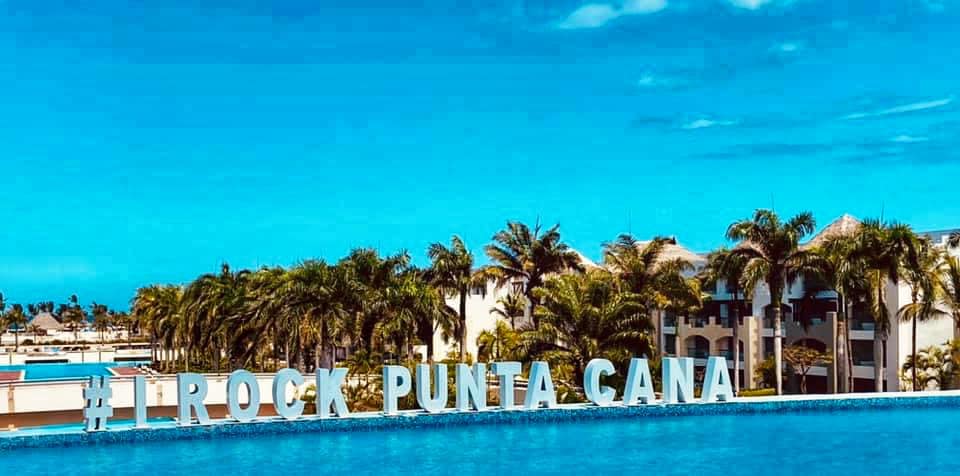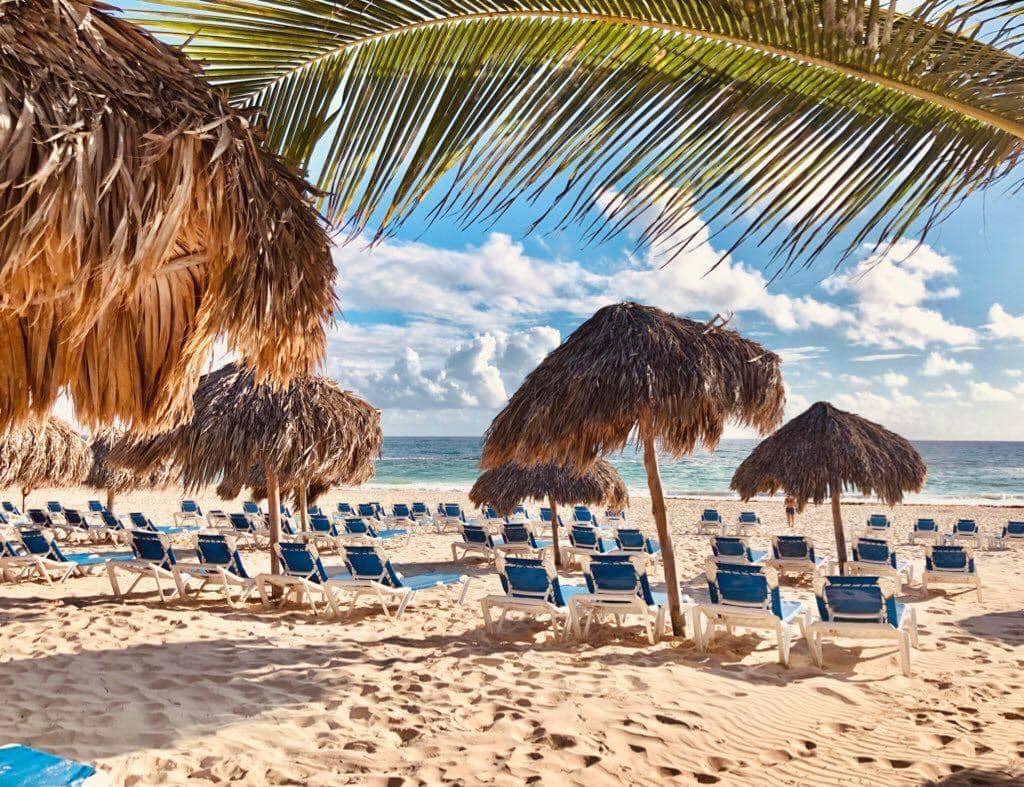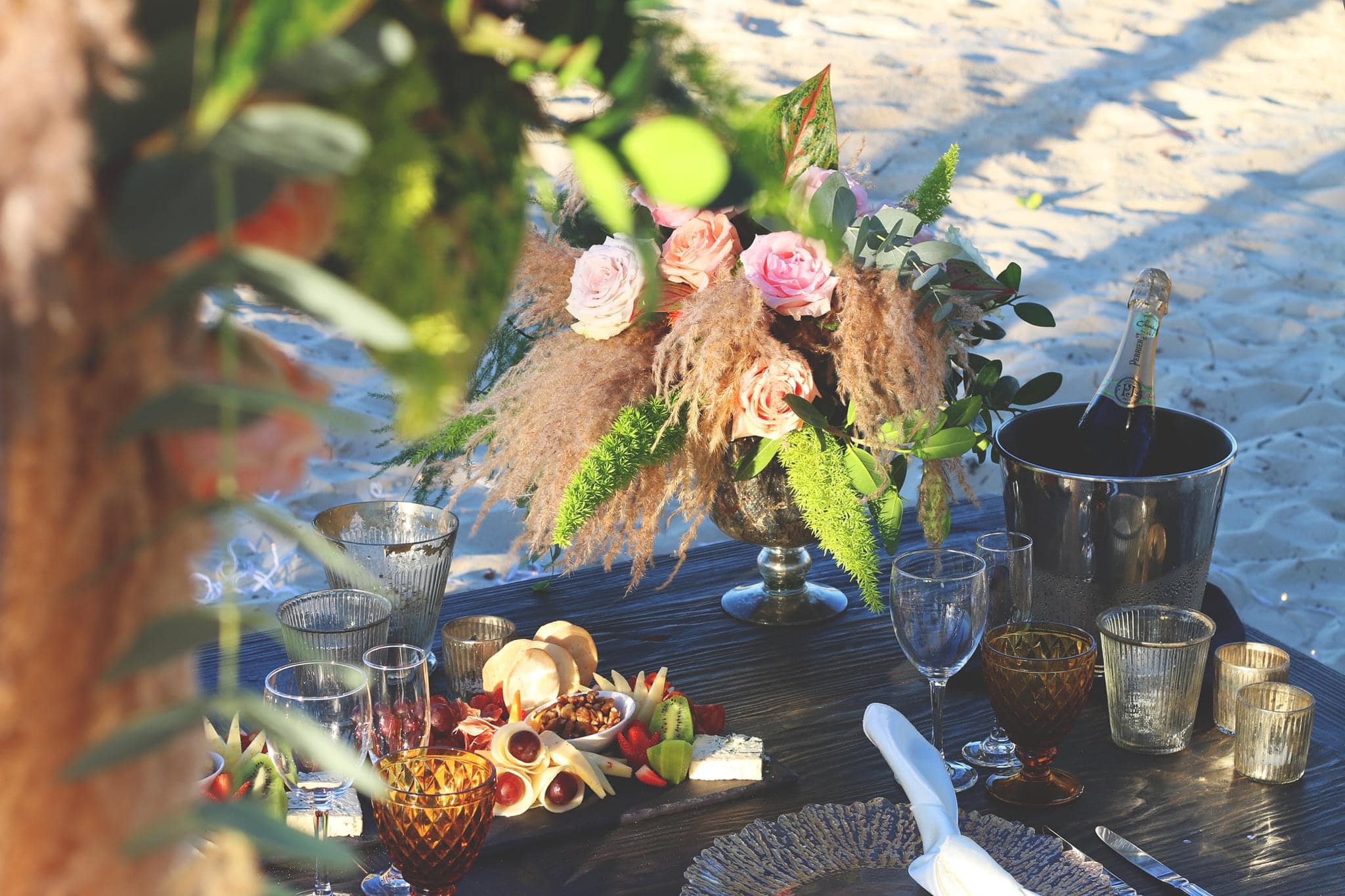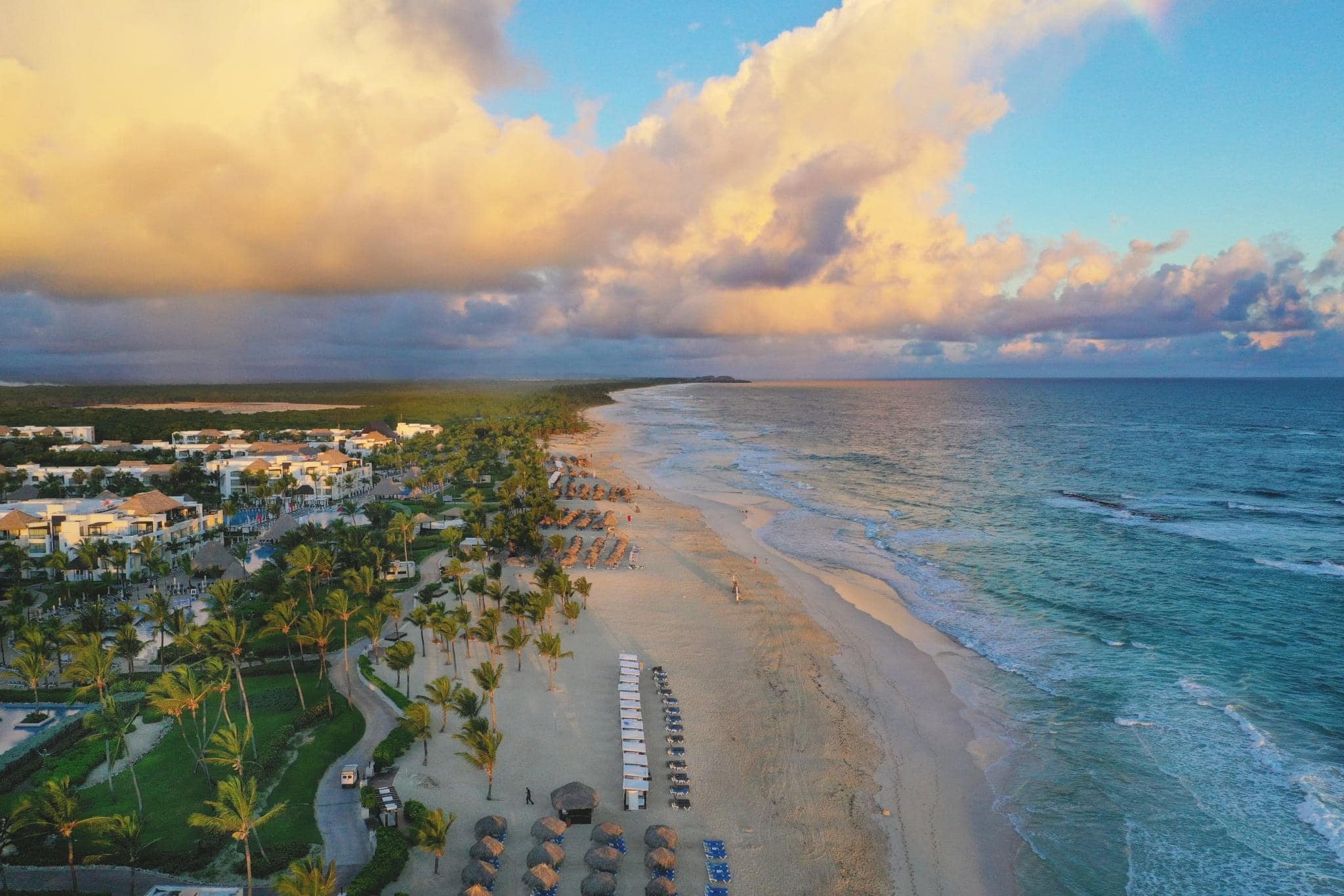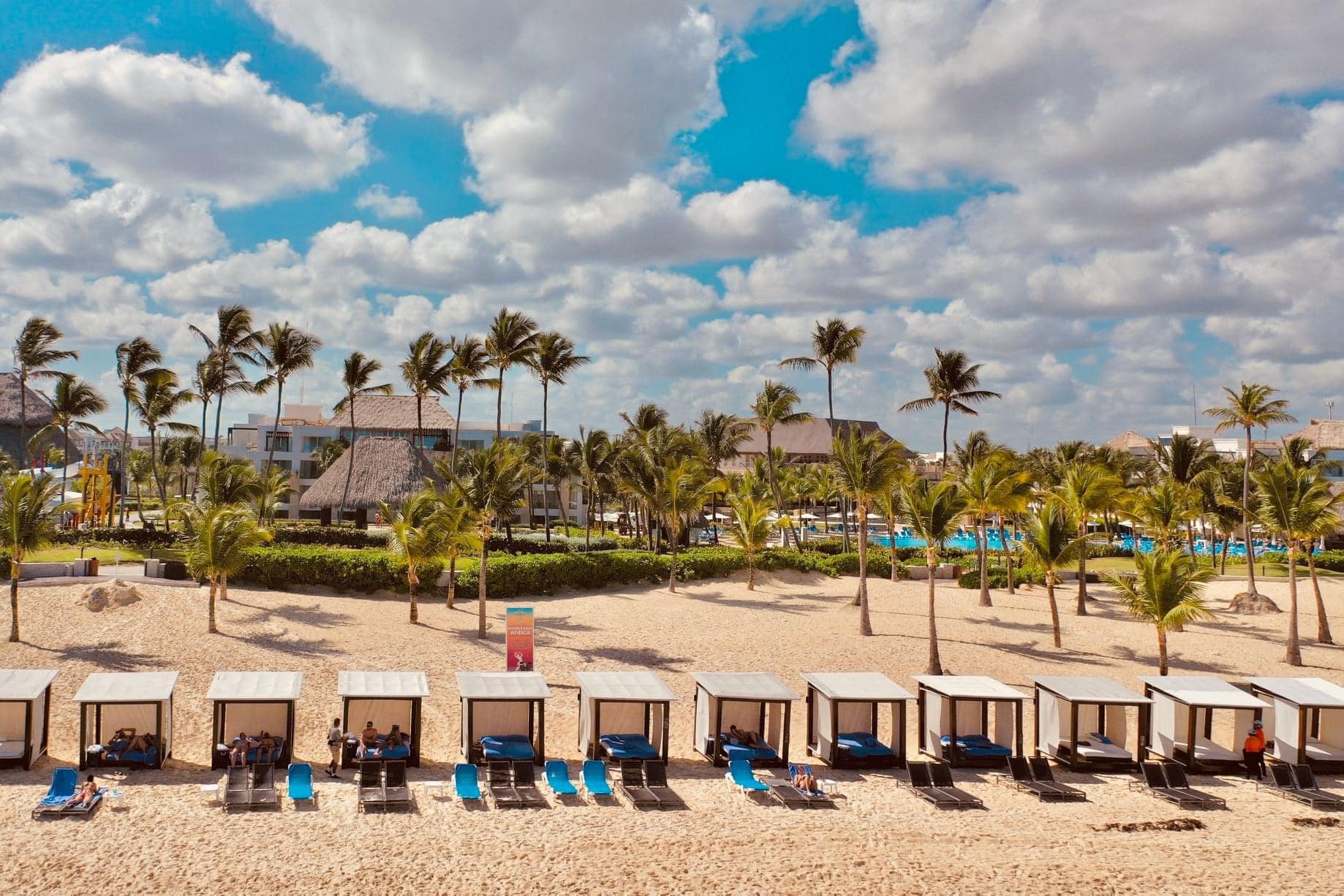 ---
Hard Rock Cancún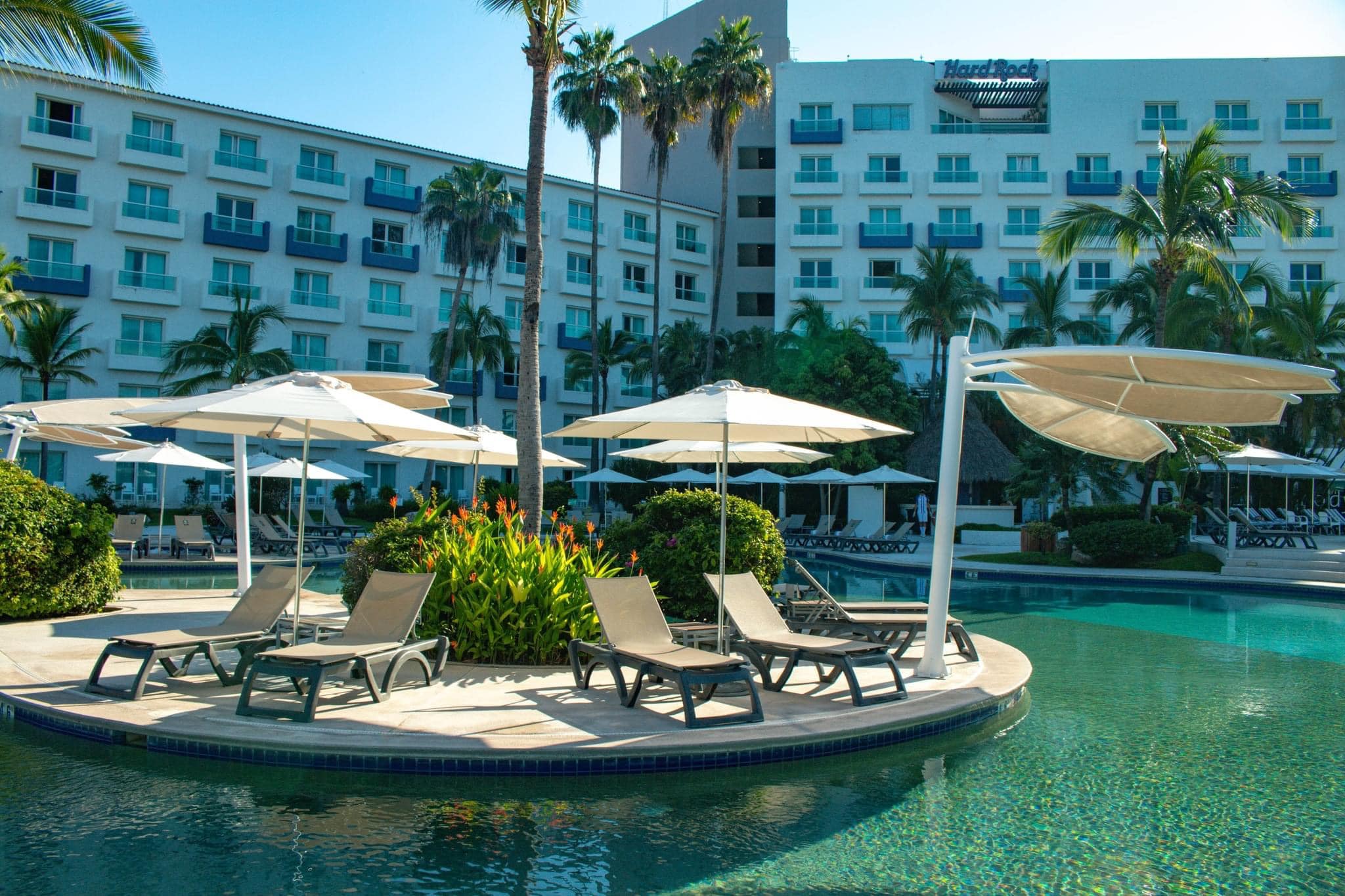 Hard Rock Cancún
: High Energy high rise perfect for that gorgeous beach vibe, views for days, infinity pool with views and live music, compact for experiencing all the hotel offers, close to shopping, nightlife and local attractions. Perfect for long weekends remember land at 10am on beach by noon! Ideal clientele is high energy adults, friends, couples, singles, and parents with teens.
(
Secret Insider Tip
: the cabanas on the beach and a romantic beach dinner are worth every 💵)
Resort at a glance
: 601 luxury packed rooms, in-room service, top-shelf drinks, and free Wi-Fi, 4 stellar pools with 2 swim-up bars and 2 outdoor hydro spas, an on-site amphitheater and live entertainment, world-class shopping, and all taxes and gratuity included.
More information
: A 12-story monument to all things awesome in the heart of the Hotel Zone, the Hard Rock Hotel Cancun takes the Caribbean to a whole new level of sophistication straight to the edge of opulence. That means access to unforgettable tours, live entertainment, and an amazing nightlife. Enjoy unparalleled dining at 6 restaurants and 5 bars, championship golf, the legendary Rock Spa®, and even Hard Rock Roxity Kids Club™ for your young rock stars. Perfect for any event, this all-inclusive headliner boasts 29,272 square feet of meeting space for your next get-together and ultra-chic wedding inspirations for the ultimate display of romance and love.
---
Hard Rock Vallarta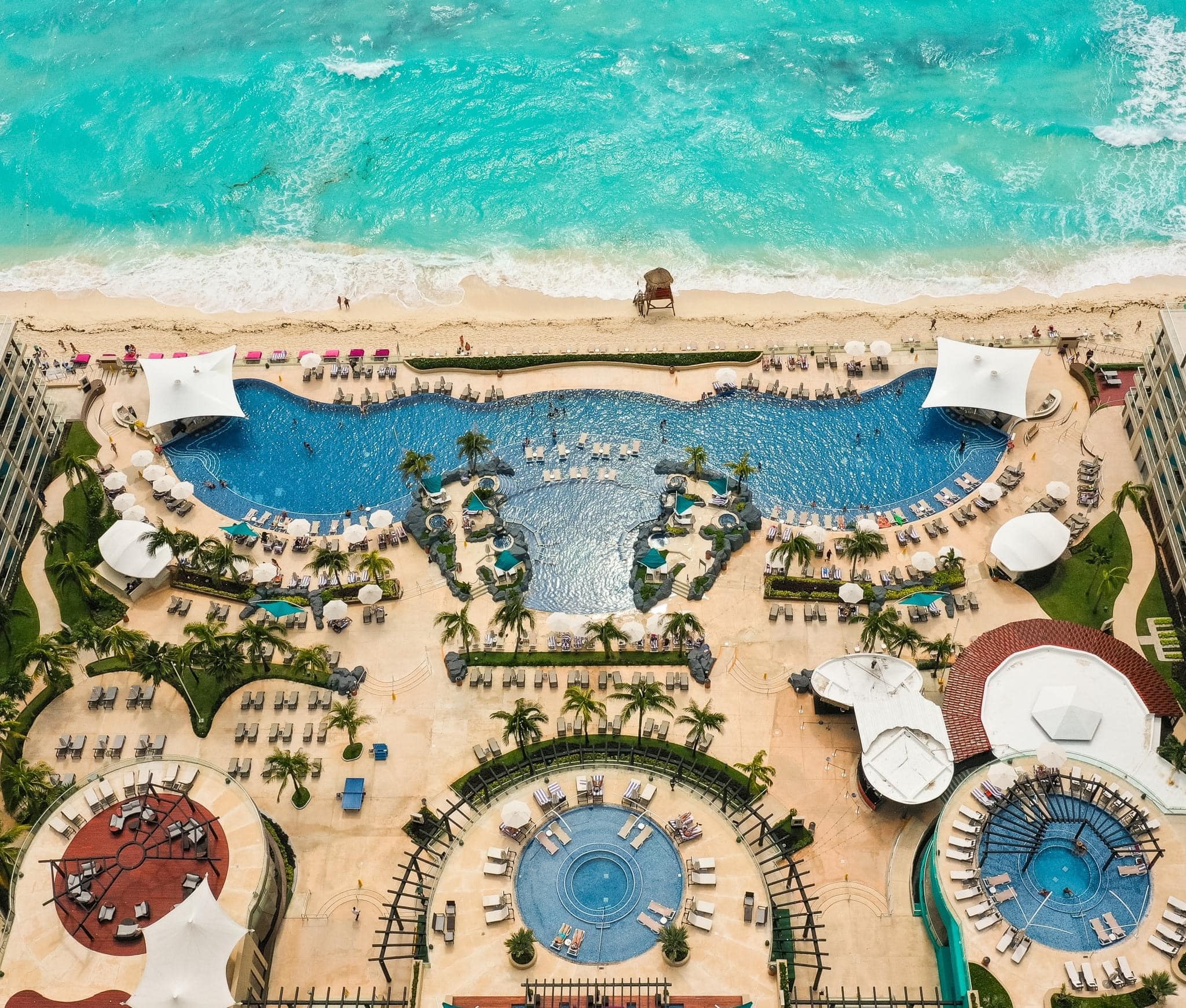 Hard Rock Vallarta
: this gem of a boutique style small hotel is located in one of the most classic and historic parts of the pacific Mexican side. Close to the airport and downtown Vallarta but also close to historic striding towns and cultural escapes. This hotel features beautiful golden sand and calm waters but also very service focused due to its size.
Perfect for honeymoon couples wanting a place to be pampered and relax but enjoy the Hard Rock touches of music. The location makes it central to explore the pacific coast of Mexico and meet locals from fishing towns to surf towns explore away. Also perfect for adventure seekers and families who enjoy spending time together and connecting on vacation and showcasing history to their kids.
(
Secret Insider Tip
: Salyulita is a must visit and of course Hidden Beach)
Resort at a glance
: 362-rooms, 6 restaurants, 5 amazing bars, access to world class golf courses, Roxity Kids Club™ for your young rock stars, the Cavern Teens Club, and the legendary Rock Spa®. Enjoy amazing tours, live music, endless parties, and more in the heart of paradise. Take your meeting to the top of the charts with 24,132 square feet of meeting space, Flamingo Golf Course, an 18-hole, par 72-course only 15 minutes away from the hotel.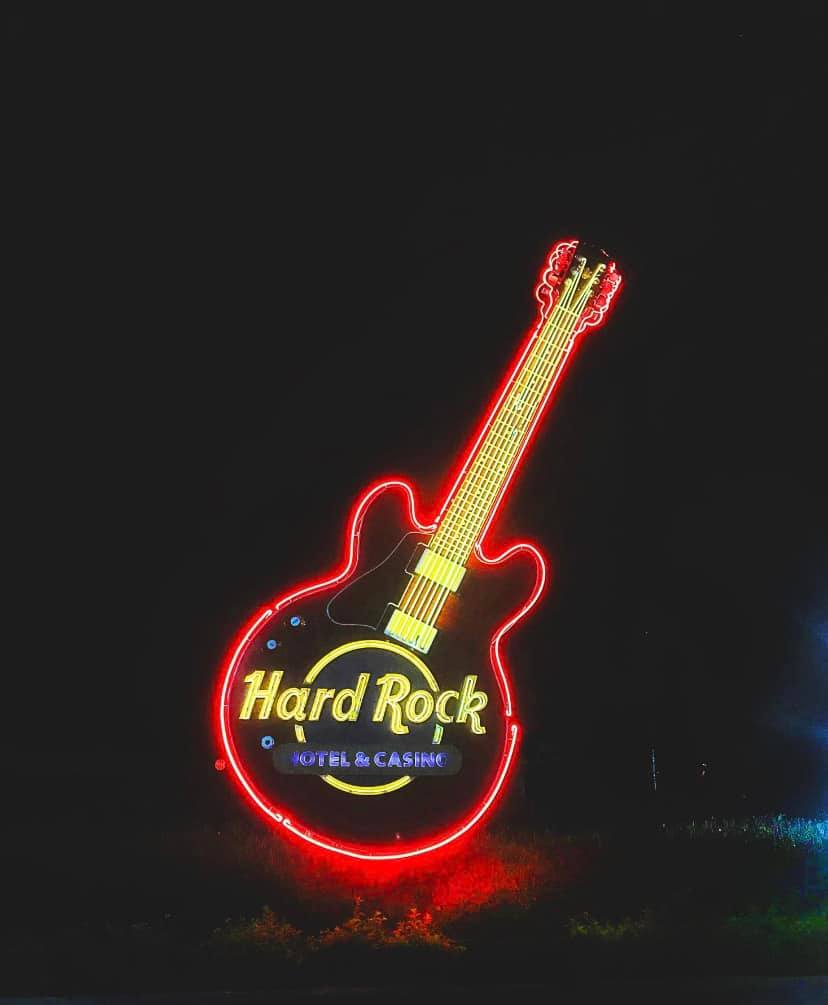 More information
: Rock Spa® is the perfect way to cool with an aromatherapy massage or charge up with an antioxidant facial. With 13 treatment rooms for both individuals and couples alongside a setlist of top-rated WE'VE GOT THE REST treatments, there's no better way to indulge your inner diva.
I hope these help give you some minor insight into these fabulous hotels!
---
Hard Rock Offers So Much More!
Destination weddings, groups, meetings, corporate incentive trips, there is so much more to experience with Hard Rock Resorts!
Get A Quote Form

GROUPS & MEETINGS
With Hard Rock's beautiful beachside locations, world-class dining and top-shelf cocktails, business at the all-inclusive Hard Rock Hotels feels more like an indulgence than work. Learn more about how Hard Rock's properties can take your meetings to a whole new level of luxury and sophistication.
ALL-INCLUSIVE MEETINGS THAT ROCK
Planning a conference at one of the new all-inclusive Hard Rock Hotels in Mexico or the Dominican Republic couldn't be easier. You control the costs at your next meeting or incentives event and we do all the rest. Trade in the expense report hassles and constant up-charging for top-notch service and world-class amenities. It's the luxury you deserve without the nickel-and-diming.

WE'VE GOT YOU COVERED
Medical insurance protection is now available for purchase. We'll be here to take care of all the details so you can work hard and pause hard with ease of mind. Book your meeting, incentive trip, or group at one of the all-inclusive Hard Rock Hotels in Mexico or the Dominican Republic starting April 1, 2022 through December 15, 2023 for travel until December 15, 2023, and purchase My Travel Assistance Basic medical insurance protection for $10 USD per person to cover up to 10 nights due to convalescence and medical expenses such as doctor, medication and hospitalization. Upgrade to My Travel Assistance Plus for an additional $20 per person for the entire trip.

Destination Weddings/Beach Weddings
Begin your happily ever after in the heart of paradise. Whether you're searching for timeless elegance or something a little more edgy, Hard Rock's ultra-luxurious resorts have all the world class amenities you need to make your wedding dreams come true.
ALL-INCLUSIVE HARD ROCK HOTEL WEDDINGS
Your love is not shy; your wedding day shouldn't be either. Whether you are wedding planning, renewing your vows, or honeymooning, the all-inclusive Hard Rock Hotels of Riviera Maya, Cancun, Vallarta, Los Cabos, and Punta Cana will help make it the day you've always envisioned.

Get in touch with Dori Reuber