Adventure Awaits as Star Wars: Galactic Starcruiser Launches for a Galaxy Far Far Away Starting March 1 2022-Disney Packages and News
Click on the Disney news article or a category learn more. We recognize that Disney vacations are not just an investment, but often the highlights of our lives, and we take that responsibility seriously. We want to ensure you have the best Disney experience.
Interested in Disney jobs? Click here to learn:
How to Become a Disney Travel Agent
---
Adventure Awaits as Star Wars: Galactic Starcruiser Launches for a Galaxy Far, Far Away Starting March 1, 2022
February 25, 2022
What is it really like to see, feel and live Star Wars?
The answer to this question and many more will be answered March 1, 2022, when Star Wars: Galactic Starcruiser debuts at Walt Disney World Resort. This first-of-its-kind immersive adventure is a vacation experience going beyond anything Disney has created before. Guests become the heroes of their own Star Wars stories during a two-night adventure aboard the Halcyon starcruiser, a vessel known for its impeccable service and exotic destinations.
More details were recently revealed, detailing what passengers can expect on this out-of-this-world voyage.
Interactive Storytelling
While aboard the Halcyon starcruiser, Guests are part of an interactive story that interweaves with crew members, other passengers, droids and familiar Star Wars. As they choose alliances and chart their own courses, guests may encounter, among others, the starcruiser's captain, a plucky mechanic, or a charming scoundrel with an ulterior motive. Guests might be simply asked about their homeworlds, or be invited to protect valuable information or take part in a mission.
Passengers can deepen their engagement with characters and storylines by using the Play Disney Parks mobile app on their smart devices.* Through the Star Wars: Datapad inside the app, guests can access a plethora of functions, including:
Events – Updates guest itineraries continuously, evolving with new invitations and secret meetings as guests interact with characters and complete missions
Comms – Receive and send information relating to missions and adventures, which could impact how stories unfold during the voyage
Map – Provides the layout of both the starcruiser and Black Spire Outpost on Batuu
Tools –Become available when a job calls for them, especially while on a planetside excursion in Black Spire Outpost
Profile –Shows passengers' affiliations as they continue through the story
Dining
Passengers discover menus full of familiar tastes but unexpected colors and textures, deepening the immersion of their galactic voyage.
Crown of Corellia Dining Room: Guests find refreshments each day in this enticing supper club. This welcoming hall offers breakfast and lunch buffets during the day, and then comes alive each night of the voyage with a lavish multi-course, table-service menu.
Night one: The first night's dinner features a live performance from Gaya, the Twi'lek musical superstar who captivates her audience as she moves throughout the room singing her biggest hits. The Crown of Corellia transforms with lighting and movement as Gaya is joined by a musician named Ouannii for accompaniment in a show that inspires the entire room to get up and dance.
Night two: The second night offers the "Taste Around the Galaxy" dinner experience, where each course hails from a different planet. Highlights include smoking cheeses and bread reminiscent of molten planet Mustafar, blue shrimp from the dense jungles of Felucia, and beef and seafood native to the Wookiee homeworld of Kashyyyk.
The Sublight Lounge: A stylish locale for passengers to socialize and enjoy casual refreshments, including an assortment of ales, wines and signature cocktails from across the galaxy, along with light snacks.
Merchandise
The Chandrila Collection boutique offers a wide assortment of apparel and accessories guests can purchase and wear during their voyage. Passengers can dress the part with robes, tunics and other authentic fashion apparel evoking Star Wars characters or transform into alien species with Twi'lek "lekku" head tails or the striped, horned montrals of a Togruta. Premium garments and accessories featuring the ship's logo are also available.
The story continues in Star Wars: Galaxy's Edge at Disney's Hollywood Studios
Storylines from Star Wars: Galactic Starcruiser continue to play out when guests travel to Star Wars: Galaxy's Edge on the second day of their voyage. Passengers board a special transport shuttle for their planetside excursion to Batuu, where they'll participate in new missions throughout the land based on characters they've met onboard the starcruiser.
As part of their secret missions, Star Wars: Galactic Starcruiser guests receive one-time entry to the land's two signature attractions – Star Wars: Rise of the Resistance and Millennium Falcon: Smugglers Run. Lunch at Docking Bay 7 Food and Cargo (or other select locations) is included. Guests on a starcruiser voyage can also request reservations at Oga's Cantina, Savi's Workshop – Handbuilt Lightsabers, and Droid Depot.
D23 also recently answered some of the top questions Guests might have. Check it out!
Categories:
star wars galaxy's edge
,
disney's hollywood studios
,
resort hotels
---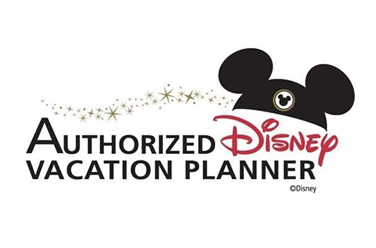 Vincent Magical Vacations - Authorized Disney Vacation Planner
Questions? Call us at
1 (888) 976-0061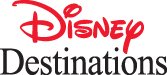 No-Obligation Disney Vacation Quote Request Forms
Select your Disney Destination below, fill out the simple request form to receive your no-obligation vacation price quote from Vincent Magical Vacations
For Groups of 10 or more rooms, or 8 or more Cabins, please use of Group Form
Click Here for our Group Department
Where do you want to go?

Click here for a Walt Disney World Vacation Price Quote

Click here for a Disneyland Resort Vacation Price Quote

Click here for a Disney Cruise Line Vacation Price Quote

Click here for an Adventures by Disney Vacation Price Quote

Click here for an Aulani Vacation Price Quote

Click here for an Universal Parks & Resorts Vacation Price Quote

Book with Confidence!
Vincent Magical Vacations is a Gold EarMarked Travel Agency
One of The Highest Distinction Awarded to Travel Agencies from the Walt Disney Travel Company
To learn more about planning a Walt Disney World Resort vacation, contact one of our Vincent Magical Vacations Representatives directly, or call 1-888-976-0061

Click here for a No Obligation Disney Vacation price quote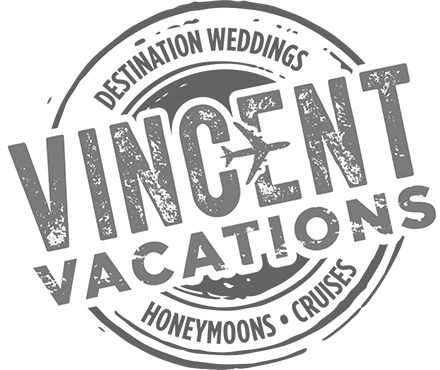 For more than Disney, visit our Vincent Vacations website.