Celebrate Soulfully Debuts at Disneyland Resort Featuring 'Celebrate Gospel' on Feb. 19 and 26-Disney Packages and News
Click on the Disney news article or a category learn more. We recognize that Disney vacations are not just an investment, but often the highlights of our lives, and we take that responsibility seriously. We want to ensure you have the best Disney experience.
Interested in Disney jobs? Click here to learn:
How to Become a Disney Travel Agent
---
Celebrate Soulfully Debuts at Disneyland Resort, Featuring 'Celebrate Gospel' on Feb. 19 and 26
February 7, 2022
Celebrate Soulfully has begun here at the Disneyland Resort, with an invitation for Guests to join us at the Happiest Place on Earth with music, food, art and new experiences that pay tribute to Black heritage and culture.
We are kicking off Celebrate Soulfully in February to coincide with Black History Month. We look forward to sharing additional ways to Celebrate Soulfully with our Guests throughout the year, including more at the Disney California Adventure Food and Wine Festival beginning March 4, "Tale of the Lion King" in Disneyland Park this spring, and other offerings in the future!
For now, here are highlights of what Guests can look forward to in Feb. at the Disneyland Resort!
Live Musical Performances
As part of Celebrate Soulfully, Disneyland Resort presents "Celebrate Gospel" on Feb. 19 and Feb. 26 at Disneyland Park.
"Celebrate Gospel" features Kierra Sheard, a Stellar Award-winning singer, songwriter, fashion designer, actor and author, on Feb. 19. In addition, Gospel group Sacred Groove presents a joyous gospel experience mixing beloved classics with a cappella upbeat modern hymns.
Then Feb. 26 features contemporary Gospel artists Jonathan McReynolds and Mali Music, who won a GRAMMY Award in 2021 for their song "Movin' On," plus the vocal group The Singers of Soul, an acclaimed Gospel choir whose united sound aims to spread love, hope and joy through the power of music.
Community choirs are also part of the show on each of these Saturdays, with music from 3 p.m.to 7 p.m. on the Fantasyland Theater stage.
Nearby, families can take part in crafts, enjoy snacks from Troubadour Tavern and share their thoughts on a gratitude wall.
Throughout Feb., Downtown Disney District showcases live nightly entertainment featuring R&B, reggae, funk, Motown, jazz and Doo-Wop, plus Saturday afternoon Gospel performances. The groups include Island Reggae, Del Atkins and the LYFE Band, Midnight Hour, Philly Phonics, Forward Motion, StandardMel & Friends, Urban Music Society and LALA Brass. Check the daily schedule at Disneyland.com for that evening's concert group. Guests can also listen to a jazz pianist nightly at Ralph Brennan's Jazz Kitchen!
Also this month, Guests can enjoy jazz by The Mood Indigo Group nightly in the lobby at Disney's Grand Californian Hotel & Spa.
Arts and Goods by Black Creatives
The Downtown Disney District is spotlighting Black artisans and offerings that celebrate Black culture:
A live chalk-art installation comes to life each week as Disney Cast Member and chalk muralist Marcella Swett reveals a new artistic creation near the Downtown Disney LIVE! stage. Swett, a senior production artisan with Disney Live Entertainment, is an award-winning visual artist and native Southern Californian whose career has spanned more than three decades.
Art inspired by Disney and Pixar's "Soul," created by emerging Black artists Bee Harris, Bianca Pastel, Arrington Porter and Cory Van Lew, are on display near the Downtown Disney LIVE! stage.
In anticipation of "The Proud Family: Louder and Prouder" series on Disney+, art displays inspired by Penny Proud and her family are coming soon to Downtown Disney District.
The new Post 21 cart brings a collection of modern merchandise from Black-owned businesses, curated by a Los Angeles-based mother and daughter duo. On Feb. 27, Post 21 will have a book signing with twins Channing and Chelsea Moreland, authors of "B is for Black Girl."
At WonderGround Gallery, discover artwork and collectibles inspired by the films "Soul," "Princess and the Frog," "The Lion King" and more. Artists Joey Chou and Fenway Fan will be signing their newest "Soul" artwork from 1 p.m. to 3 p.m., Feb. 26.
Pelé Soccer is debuting a new sweatshirt design featuring an iconic image of Pelé and a call to "empower the culture."
Lovepop honors Black History Month with special "We are Black History" and "Black is Beautiful" cards.
The Food!
While listening to jazz at Disney's Grand Californian Hotel & Spa, savor a special menu enhanced with wines, beer and spirits from Black-owned businesses at Hearthstone Lounge through Feb. Sip wines by the glass from the McBride Sisters Collection or the Brown Estate Napa Valley, enjoy craft beer from Crowns & Hops Brewing Co. or a cocktail made with Uncle Nearest 1884 Tennessee whiskey. The appetizer menu, served from 5 p.m. to 9 p.m. nightly, features crispy chicken wings with habanero maple syrup glaze, Cajun shrimp flatbread, and loaded sweet potato fries with crispy bacon, corn relish, barbecue sauce, spicy aioli and parsley.
Ralph Brennan's Jazz Kitchen in Downtown Disney District celebrates creole cuisine featuring Louisiana crawfish spring rolls, NOLA BBQ shrimp & grits, and sweet peach tea.
With so much to experience, we invite our Guests to join us as we Celebrate Soulfully here at the Disneyland Resort!
In order to enter a theme park, Guests (ages 3 and older) will need both a valid ticket and a theme park reservation for the same day and the same park you wish to visit.
Visit https://disneytraveltradeinfo.com/dlr for important information to know before visiting the DisneylandResort including updates on wearing face coverings.
Categories:
disneyland park
,
disney california adventure park
,
downtown disney district
---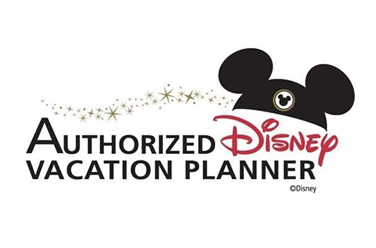 Vincent Magical Vacations - Authorized Disney Vacation Planner
Questions? Call us at
1 (888) 976-0061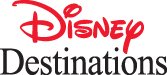 No-Obligation Disney Vacation Quote Request Forms
Select your Disney Destination below, fill out the simple request form to receive your no-obligation vacation price quote from Vincent Magical Vacations
For Groups of 10 or more rooms, or 8 or more Cabins, please use of Group Form
Click Here for our Group Department
Where do you want to go?

Click here for a Walt Disney World Vacation Price Quote

Click here for a Disneyland Resort Vacation Price Quote

Click here for a Disney Cruise Line Vacation Price Quote

Click here for an Adventures by Disney Vacation Price Quote

Click here for an Aulani Vacation Price Quote

Click here for an Universal Parks & Resorts Vacation Price Quote

Book with Confidence!
Vincent Magical Vacations is a Gold EarMarked Travel Agency
One of The Highest Distinction Awarded to Travel Agencies from the Walt Disney Travel Company
To learn more about planning a Walt Disney World Resort vacation, contact one of our Vincent Magical Vacations Representatives directly, or call 1-888-976-0061

Click here for a No Obligation Disney Vacation price quote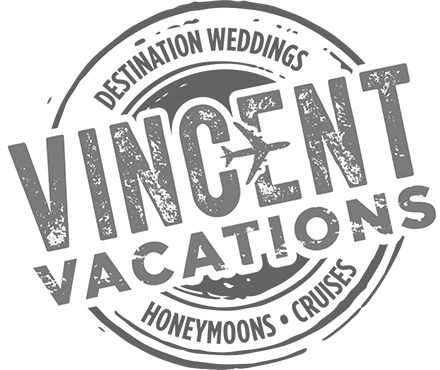 For more than Disney, visit our Vincent Vacations website.