Step into San Fransokyo Square at Disney California Adventure Park Beginning Summer 2023-Disney Packages and News
Click on the Disney news article or a category learn more. We recognize that Disney vacations are not just an investment, but often the highlights of our lives, and we take that responsibility seriously. We want to ensure you have the best Disney experience.
Interested in Disney jobs? Click here to learn:
How to Become a Disney Travel Agent
---
Step into San Fransokyo Square at Disney California Adventure Park, Beginning Summer 2023
February 20, 2023
At D23 Expo 2022, we announced to much fanfare that Pacific Wharf in Disney California Adventure park will turn into San Fransokyo from Walt Disney Animation Studios' Academy Award®-winning "Big Hero 6"!
Those of you who have recently been to the park may have seen that this exciting transformation has already begun. Later this summer, during the Disney100 celebration at Disneyland Resort, Guests will be able to step into the new area — named San Fransokyo Square — and discover new offerings inspired by Baymax and friends.
Today, we're excited to tell you more about the Walt Disney Imagineering story behind San Fransokyo Square and some of the fun that awaits.
San Fransokyo Square will transport you to the not-too-distant future, in a fictional mash-up of two iconic cities – San Francisco and Tokyo. As the tech industry began to emerge and the local fishing trade fell on hard times, entrepreneurs came together to reinvent the seaside canneries into a vibrant, multicultural district of neighborhood restaurants and small businesses where Guests will be able to eat and shop.
An iconic landmark of the area will be the San Fransokyo Gate Bridge, which will span the tide pools linking San Fransokyo Square to the Paradise Gardens Park obelisk. Once Guests cross the bridge, they'll catch a view of the floating wind turbine atop an old fishing net tannery, powering the district from high in the sky. Clues to the area's storied and charming past can be found in the details throughout San Fransokyo Square.
Outside a converted warehouse at the south end of San Fransokyo, Guests may have the opportunity to encounter Baymax. Today, Pacific Wharf is home to eateries featuring sourdough bread, ice cream sundaes, delicious Mexican fare, Asian dishes and more. Guests will still be able to enjoy all your favorite Pacific Wharf dining locations during this transformation.
When the transformation to San Fransokyo Square is completed this summer, Guests will find familiar favorites like soups in freshly baked bread bowls, as well as many new Asian-inspired selections. The new Port of San Fransokyo Cervecería draws inspiration from its tri-cultural influences with signage in English, Japanese and Spanish. Outside will be a fun and inviting beer garden decorated with festoon lights and papel picado.
The San Fransokyo Square Public Works Department is hard at work on this transformation. Be sure to stay tuned to the Disney Travel News for more details, and we look forward to bringing San Fransokyo Square to life in Disney California Adventure park this summer!
Theme Park reservations and valid admission for the same Park on the same day are required for Park entry. Park reservations are limited, subject to availability and not guaranteed. Park admission and offerings are not guaranteed. Visit https://disneytraveltradeinfo.com/dlr for important information to know before visiting the Disneyland Resort.
Categories:
disney california adventure park
---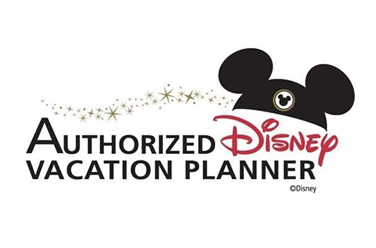 Vincent Magical Vacations - Authorized Disney Vacation Planner
Questions? Call us at
1 (888) 976-0061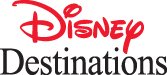 No-Obligation Disney Vacation Quote Request Forms
Select your Disney Destination below, fill out the simple request form to receive your no-obligation vacation price quote from Vincent Magical Vacations
For Groups of 10 or more rooms, or 8 or more Cabins, please use of Group Form
Click Here for our Group Department
Where do you want to go?

Click here for a Walt Disney World Vacation Price Quote

Click here for a Disneyland Resort Vacation Price Quote

Click here for a Disney Cruise Line Vacation Price Quote

Click here for an Adventures by Disney Vacation Price Quote

Click here for an Aulani Vacation Price Quote

Click here for an Universal Parks & Resorts Vacation Price Quote

Book with Confidence!
Vincent Magical Vacations is a Gold EarMarked Travel Agency
One of The Highest Distinction Awarded to Travel Agencies from the Walt Disney Travel Company
To learn more about planning a Walt Disney World Resort vacation, contact one of our Vincent Magical Vacations Representatives directly, or call 1-888-976-0061

Click here for a No Obligation Disney Vacation price quote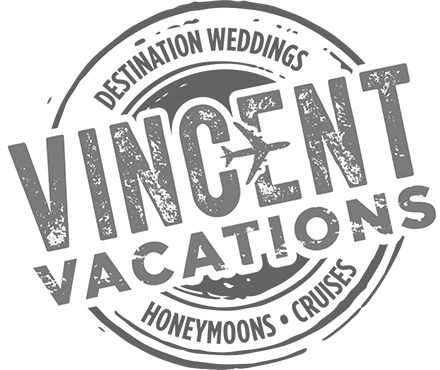 For more than Disney, visit our Vincent Vacations website.