Top Things to See Before or After Your Next Disney Cruise in New Orleans-Disney Packages and News
Click on the Disney news article or a category learn more. We recognize that Disney vacations are not just an investment, but often the highlights of our lives, and we take that responsibility seriously. We want to ensure you have the best Disney experience.
Interested in Disney jobs? Click here to learn:
How to Become a Disney Travel Agent
---
Top Things to See Before or After Your Next Disney Cruise in New Orleans
January 12, 2023
New Orleans is not only home to jazz music, delicious food and a unique culture of its own, but in February and March 2023, it will also be home to the Disney Magic for the very first time! If families are looking to combine all the entertainment and fun of a Disney cruise with a pre- or post-sailing vacation in an iconic city, the Big Easy just might be the place to go!
Here are some ideas for how guests can eat, learn, smile and savor some sunshine before, after and during these four-, five- and six-night sailings to tropical locales in the Western Caribbean.
Sip and Savor: Calling all culinary connoisseurs! From beignets to gumbo to po'boys … it's hard to decide what to try first in New Orleans. One thing is for sure – there's no shortage of delicious food in the heart of New Orleans, and that doesn't change when Gguests board the ship. Once on the Disney Magic, families will be able to experience three family dining venues with appetizing menus, including Rapunzel's Royal Table, an idyllic and enchanting restaurant exclusive to the Disney Magic that transports guests to the kingdom of Corona for an evening of music and interactive fun.
Look and Learn: New Orleans is a city rich with history, and there are many ways families can learn all about it. The Louisiana State Museum and the Backstreet Cultural Museum provide a glimpse into the city's past, while the Louisiana Children's Museum is a great place for little ones to play and learn. On board the Disney Magic, kids can continue to expand their horizons as they participate in engaging youth activities in spaces designed just for them like Andy's Room or Marvel Super Hero Academy.
Sing and Smile: If guests spend a day in New Orleans, they can't leave without hearing some jazz music! Whether you pay a visit to the New Orleans Jazz Historical Park or wander around the festive streets of the French Quarter, keep your ear out for those signature tunes. The musical magic doesn't stop once you're on the Disney Magic as well, with three Broadway-style shows (including "Tangled: The Musical," performed exclusively aboard this ship), a Pirates IN the Caribbean deck party and live music daily during your voyage.
Soak and Splash: Although people may not associate New Orleans with water, a Mississippi River boat tour is a great way to see the city. And once guests are on board the Disney Magic, fun in the sun is taken to a whole new level! They can soak and splash in the numerous pools and hot tubs, or climb their way to the ship's highest point for a three-story plunge on the AquaDunk, a can't-miss body slide! And of course, there will be plenty of beaches and water activities during Caribbean cruises from New Orleans, with stops in the picturesque ports of call like Grand Cayman and Cozumel, Mexico.
There's so much to see and do both in New Orleans and on the Disney Magic!
Categories:
disney magic
---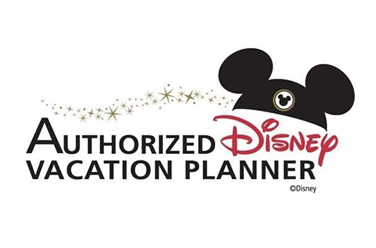 Vincent Magical Vacations - Authorized Disney Vacation Planner
Questions? Call us at
1 (888) 976-0061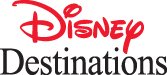 No-Obligation Disney Vacation Quote Request Forms
Select your Disney Destination below, fill out the simple request form to receive your no-obligation vacation price quote from Vincent Magical Vacations
For Groups of 10 or more rooms, or 8 or more Cabins, please use of Group Form
Click Here for our Group Department
Where do you want to go?

Click here for a Walt Disney World Vacation Price Quote

Click here for a Disneyland Resort Vacation Price Quote

Click here for a Disney Cruise Line Vacation Price Quote

Click here for an Adventures by Disney Vacation Price Quote

Click here for an Aulani Vacation Price Quote

Click here for an Universal Parks & Resorts Vacation Price Quote

Book with Confidence!
Vincent Magical Vacations is a Gold EarMarked Travel Agency
One of The Highest Distinction Awarded to Travel Agencies from the Walt Disney Travel Company
To learn more about planning a Walt Disney World Resort vacation, contact one of our Vincent Magical Vacations Representatives directly, or call 1-888-976-0061

Click here for a No Obligation Disney Vacation price quote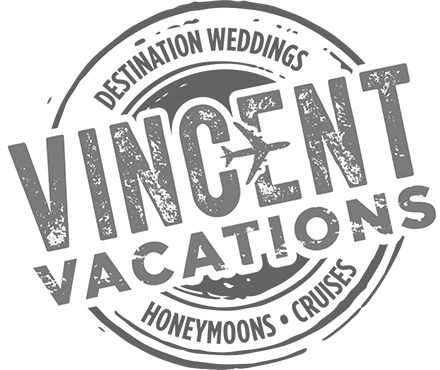 For more than Disney, visit our Vincent Vacations website.