21 Fun Facts about Walt Disney World
Want the latest travel news, deals and more? Sign-up for my newsletter!
---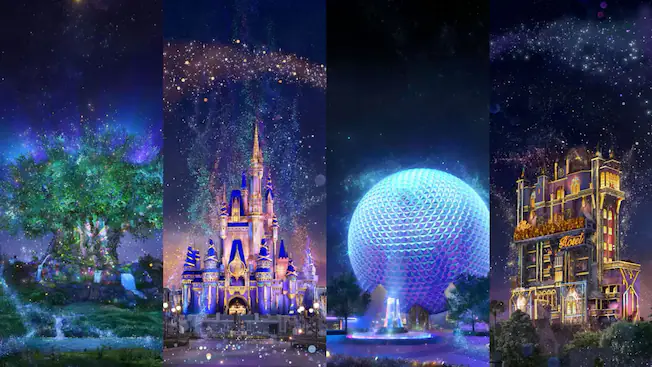 21 Fun Facts about Walt Disney World
Walt Disney World's 4 Theme Parks
Make dreams come true in four uniquely themed parks, each with its own special version of Disney magic! Fantasy becomes real and reality becomes fantastic as you relive childhood memories and create new ones.
Make sure you have a chance to see the Walt Disney World 50th Anniversary Celebration! Only available through March 2023!
Also, don't miss your last chance to see Beacons of Magic - Behold dazzling spectacles as classic Disney Parks icons light up the night. And Mickey's Celebration Cavalcade - Wave to some of your favorite Disney pals as they float down Main Street, U.S.A.
21 Fun Facts about Walt Disney World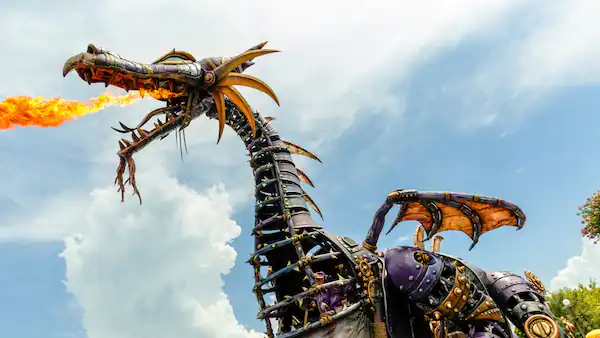 Balloons
Balloons have been a guest favorite since day one. Disneyland started selling them in 1955! And fun fact – if you pop your balloon while in the park just bring it back to the vendor and they'll replace it! Ready to pick up yours? Then, let's get planning! What's the Disney souvenir of choice for you or your little ones? Balloon? Plush? T-shirt?
Beast and Belle Flower and Garden
The Flower and Garden Festival at Epcot runs annually starting in the spring. Did you know that more than 500,000 plants, trees and shrubs are installed for the festival? A lot of people call it their favorite. Are you ready to find out? Our personal favorite Flower and Garden Festival topiary can be found in the France pavilion – Belle and Beast. If you've been, what was your favorite?
Boardwalk
Staying on Disney property is special. Not only are you immersing yourself in a story and experience, but you might even be so close to the parks that you have this view! Ready to explore the onsite possibilities? Tell us, do you stay on Disney property? What is your favorite and why?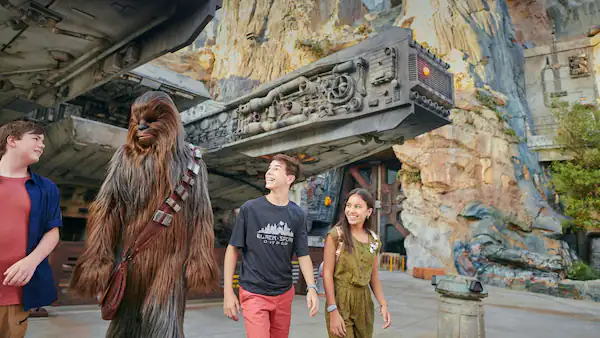 Carousel
No visit to the Disney parks is complete without a ride on the carousel. With the backdrop of the castle, it stands as the most classic ride of them all. Ready to put this attraction on your must-do list? Do you know how to identify Cinderella's horse?
Castle Fireworks
Another Disney tradition is catching the nighttime fireworks! There have been many iterations over the years, and they just keep getting better and better. If you're ready to see them in person, let's connect! What has been your most recent fireworks show favorite?
Cinderella's Castle
Cinderella's Castle as pulled straight from the movie, is said to have drawn influence from Versailles and Fontainebleau in France as well as Neuschwanstein Castle in Germany. Do you see the resemblance? The regal Cinderella's Castle stands as our favorite castle from any park across the globe. Which castle is your favorite? What memories does it hold for you?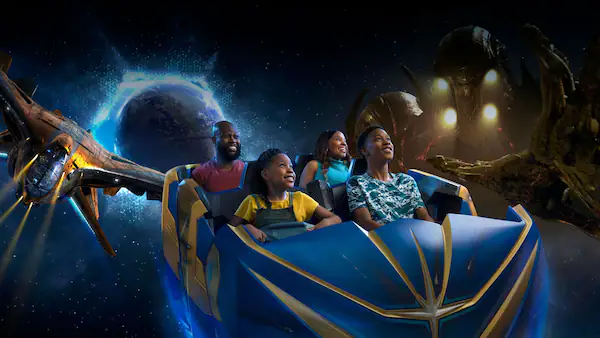 Epcot Flower and Garden Festival
Epcot holds a lot of festivals throughout the year and our favorite can be seen here – the Epcot Flower and Garden Festival. Watch the park come to life in bloom each spring. Ready to schedule a visit to one of Epcot's festivals? Topiaries? The fresh snacks? Scavenger hunt around World Showcase? What's your favorite part of Flower and Garden?
Epcot Skyliner
The Skyliner is the newest form of transportation on property having opened in September of 2019. It connects four resorts and two theme parks. The system is easy to navigate, convenient and the views while riding are mesmerizing. Ready to ride? Let's get you there. The Skyliner has quickly become a transportation favorite among guests. Have you had the chance to experience it? Did you love it?
Expedition Everest
There are a bunch of fun facts about Expedition Everest at Disney's Animal Kingdom. Most notably, it's the tallest attraction on property. But did you know that despite its name, riders aren't actually navigating Mount Everest? Instead, it holds the fictitious name of Forbidden Mountain. Disney Imagineers created it just for the storyline of the attraction! Riding forward…Riding backward (in the dark)…An 80 foot drop. Yikes! Do you love or hate Everest, um Forbidden Mountain?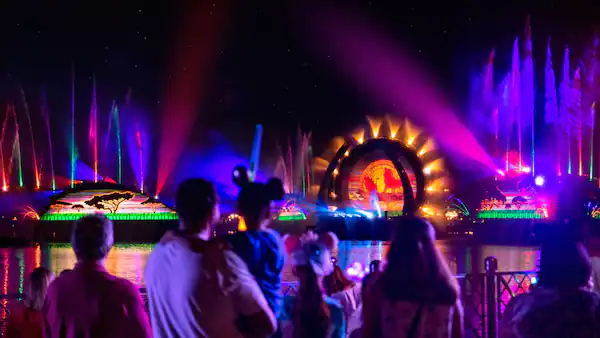 Haunted Mansion
As you weave through the Haunted Mansion queue pay close attention. The names on the tombstones are those of Imagineers! Some even worked on the build of the attraction itself! Another fun fact, as you exit there's a pet cemetery. Towards the back there's a tribute to Mr. Toad! Besides it's 999 happy haunts, there's a hidden Mickey inside the Haunted Mansion! Do you know where it's located?
Mickey Ears and Castle
Ears for some are a must have collectible. During your visit to WDW keep an eye out for ears that pay tribute to certain attractions and characters. If you're looking to jump on an even hotter trend, go for one of the many color specific ears. Rose gold and purple potion are two favorites. Get your ears on!
Mickey Waffles
Some say that waffles just taste better when they're in the shape of Mickey and consumed on property. There is an abundance of breakfast locations where you'll find this icon! And, while the mouse himself is the most widely available, you might spot Stitch or Simba at some spots as well! We love Mickey waffles! What's your favorite Disney snack?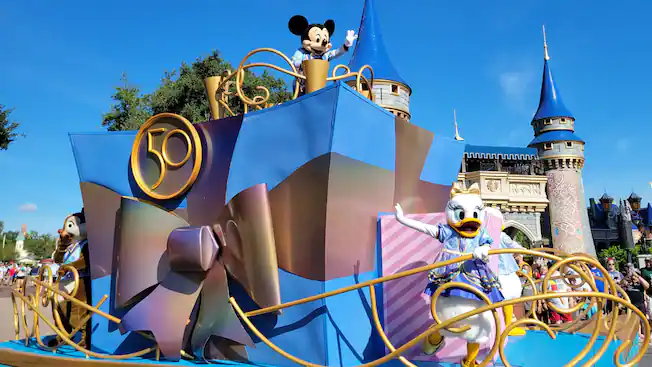 Monorail
There are three different monorail lines. The Epcot line connects guest to Epcot via the Transportation and Ticket Center (TTC). The Resort line stops at Magic Kingdom, all three surrounding resorts and the TTC. The Express line is a direct connect between MK and the TTC. If the Express line is too long, hop on the Resort line if there's a much shorter wait time and only make one additional stop at the Contemporary! The classic. The monorail. It's our favorite. Is it yours too?
Pandora
The stunning Pandora – World of Avatar. The film's writer and director James Cameron played an integral role in the design of this land in Animal Kingdom as did producer Jon Landeau. They were joined by legendary Imagineer Joe Rohde. Did you know they left a little easter egg at the exit of Flight of Passage? Keep an eye out for it during your next visit! Flight of Passage. Pandora's must-do attraction. Do you rope drop it? Or save it for your last attraction before close?
Spaceship Earth
Spaceship Earth or as some call it, "the giant golf ball" is the very first ride that we take when visiting Epcot. We just can't get over the fact that we travel in there! Imagineering at it's finest. What is the first attraction on your list when visiting Epcot? What's your favorite scene on Spaceship Earth? Rome burning? The Phoenicians?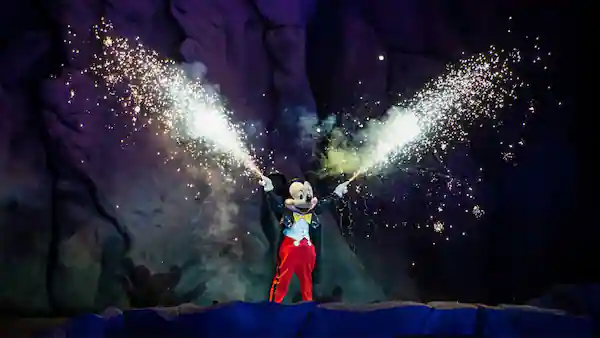 Star Wars Galaxy's Edge
The most recent addition to Disney's Hollywood Studios, Galaxy's Edge was announced in 2015. After over six years of concept development and construction, the first guests were welcomed in 2019! And, for reference, the timeline you're entering when coming into the land is between the eighth and ninth film! Did you know there's a hidden mini– Millennium Falcon ON the Falcon itself? Know where it is?
Teacups
The teacups were our first ride EVER in the Magic Kingdom! We spun that thing so fast …you could hear the joy and excitement in our screams and laughs! What was your first ride EVER at a Disney Park? Share with us below. Ready to ride again? Let's chat! Did you know the teacups were a Magic Kingdom opening day attraction? Can you name some others?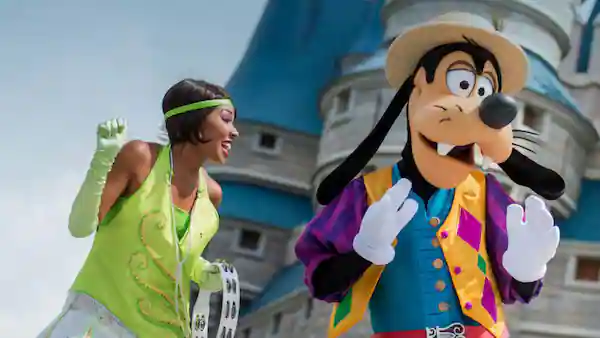 Tomorrowland
Tomorrowland was a land that opened when the park itself opened on October 1, 1971. But it only featured two attractions, and Space Mountain wasn't one of them! They were the Grand Prix Raceway and Skyway to Fantasyland, which, sadly, no longer exists. Rank your favorites! Choices – Space Mountain, Tomorrowland Transit Authority Peoplemover and Carousel of Progress.
Tower of Terror
The Imagineers on the attraction watched every single episode of The Twilight Zone for inspiration, and it can be seen in the attraction's queue area. There are a ton of easter eggs and the attention to detail is incredible. You might even spot some props used in actual episodes! The story of the hotel is that it was struck by lightning, and that's the state you see it in. Do you know what date that strike occurred?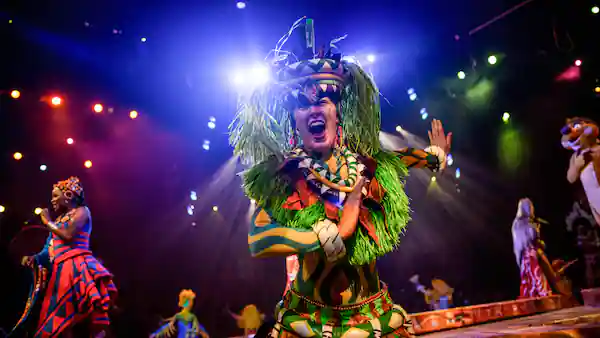 Tree of Life
We encourage you to take the time and explore the paths that surround the Tree of Life at Animal Kingdom. They're often overlooked as most others head straight for the main attractions. Here you'll get a break from the crowds, an up-close view and excellent photo ops! There are 300 animals carved into the Tree of Life.
And did you know, it's NOT a Small World After All! Disney World encompasses over 50 square miles.