What to Know in Planning a Walt Disney World Vacation
Want the latest travel news, deals and more? Sign-up for my newsletter!
---
What to Know in Planning a Walt Disney World Vacation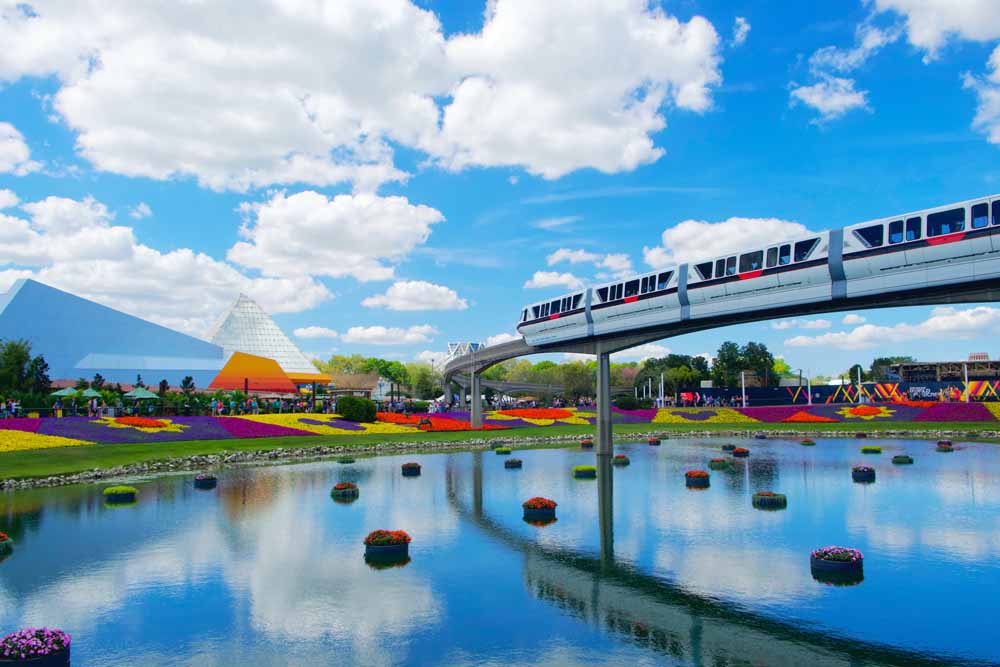 Planning a trip to WDW takes
a lot of thought and planning.
Even with the best laid plans, one can encounter a bump or two along the way.
An Authorized Disney Vacation Planner, like myself, is a
'one-stop-Disney-vacation-shop!'
I can help you build your vacation from beginning to end! The best part is that my AMAZING services come at no extra cost to you, than if you'd booked it yourself.
Ready to learn more or book?
Please click here to reach out to me today!
What are the perfect number of days for a Disney World vacation?
It really depends on what you are looking for in your vacation! Generally, three to five days is enough to experience the four main theme parks, but you can always add on extra days to explore the other attractions and experiences available. If you're looking for a more leisurely vacation, seven to ten days would be ideal to truly enjoy everything Disney World has to offer.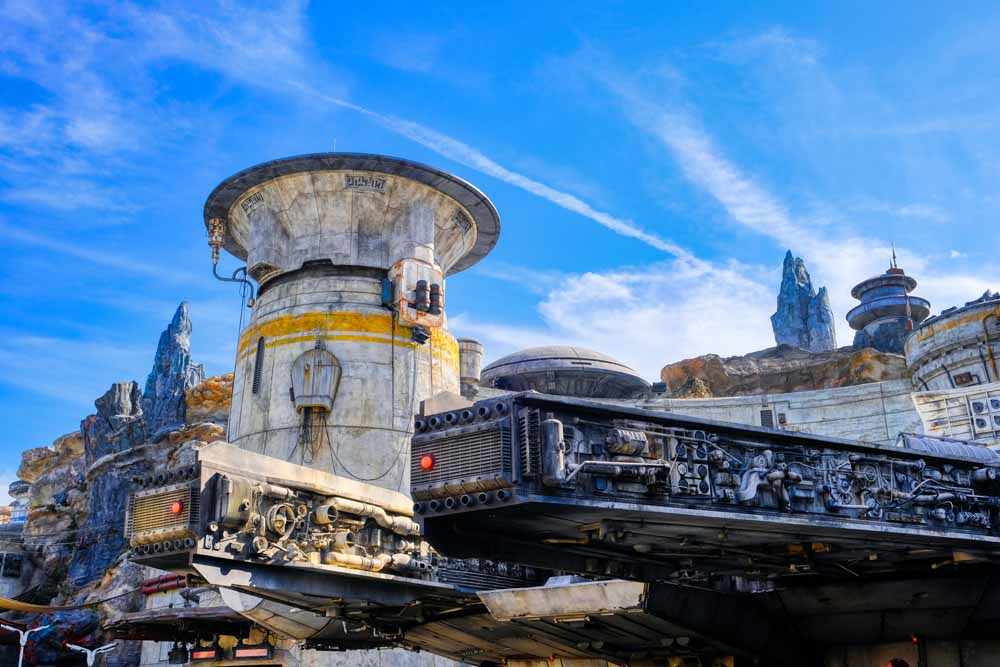 When is the best time to visit Disney World?
The best time to visit Disney World is typically during the off-season. This usually falls between early January and late February, as well as the months of September and October. During these times, there are usually fewer crowds and lower prices. However, it's important to note that the busiest times of year (like summer, Christmas and Easter) can still be enjoyable if you plan ahead and make reservations in advance.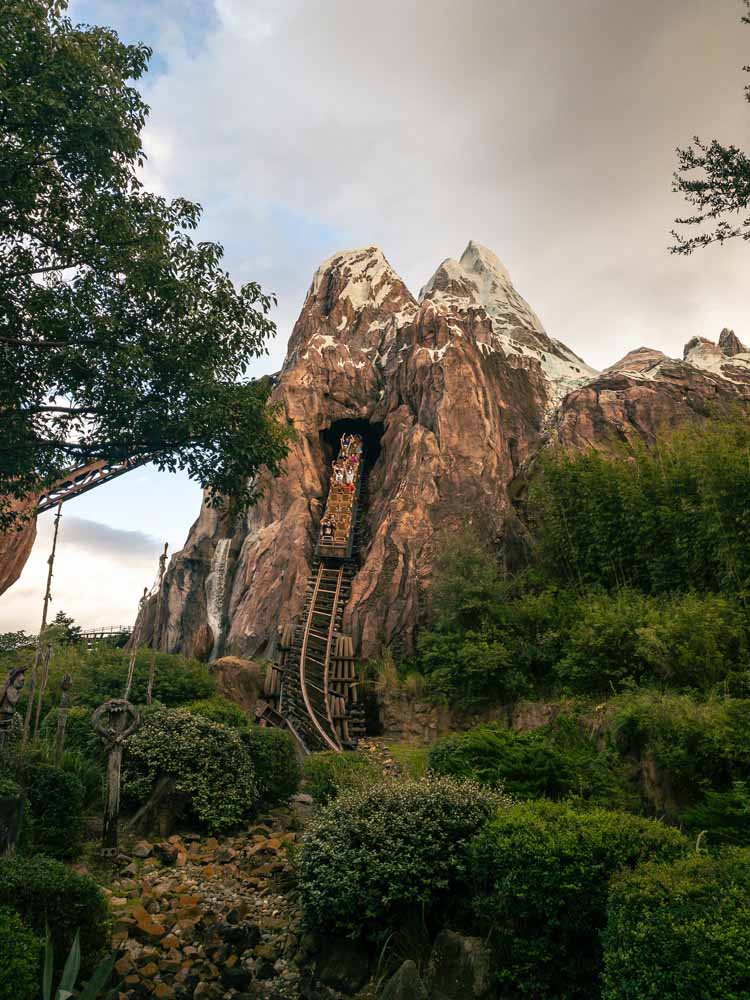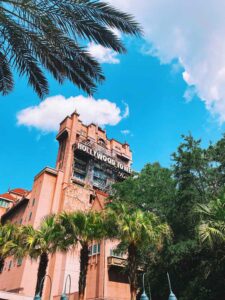 Common mistakes we see when people try to book themselves at the Happiest Place on Earth
Mistake #1
– Not reserving table service meals in advance. You'll absolutely need to make a reservation for sit down meals 60/180 days prior to your arrival. And, beware…they go fast, especially signature and character experiences.
Mistake #2
– Not using mobile order. If quick service dining is preferred, we encourage you to order using your device in advance. Payment via this method is contactless and all you have to do is pick up your order and go.
Mistake #3
– Not budgeting in advance. This is especially true for food and merchandise. Scope out menus ahead of time and don't impulse purchase. Try to go in with a PLAN and a budget and stick to it.
Mistake #4
– Overpacking. You don't need four pairs of shoes and two pairs of Mickey ears per day! Make and stick to a packing list, but don't forget essentials! Sure, you can find them on property, but at a premium.
Mistake #5
– Overplanning. Prioritize your parks and attractions, but don't pen anything in. Variables like weather and crowds could quickly derail a day that has been booked down to the minute. Be sure to plan for breaks with all of that walking!
Mistake #6
– Ignoring the forecast. Monitor the weather in Orlando prior to departure and adjust accordingly. Likely rain gear will be needed for summers, and a sweater, sweatshirt or jacket needed for cooler winter nights.
Mistake #7
– Visiting at the wrong time. As a rule of thumb, holidays, school breaks, summer, and weekends will bring the crowds. If they're too much for you and/or you prefer a more relaxed vibe, check out other times of the year.
Mistake #8
– Wearing the wrong shoes! You should not purchase those cool new sneaks specifically for this trip. New shoes are culprits for a world of hurt, and bandaids. Stick with pairs that are broken in and comfy.
There you go, the mistakes we see most often! We can help you avoid all of these and more.
Reach out when you're ready to plan your next trip to Walt Disney World!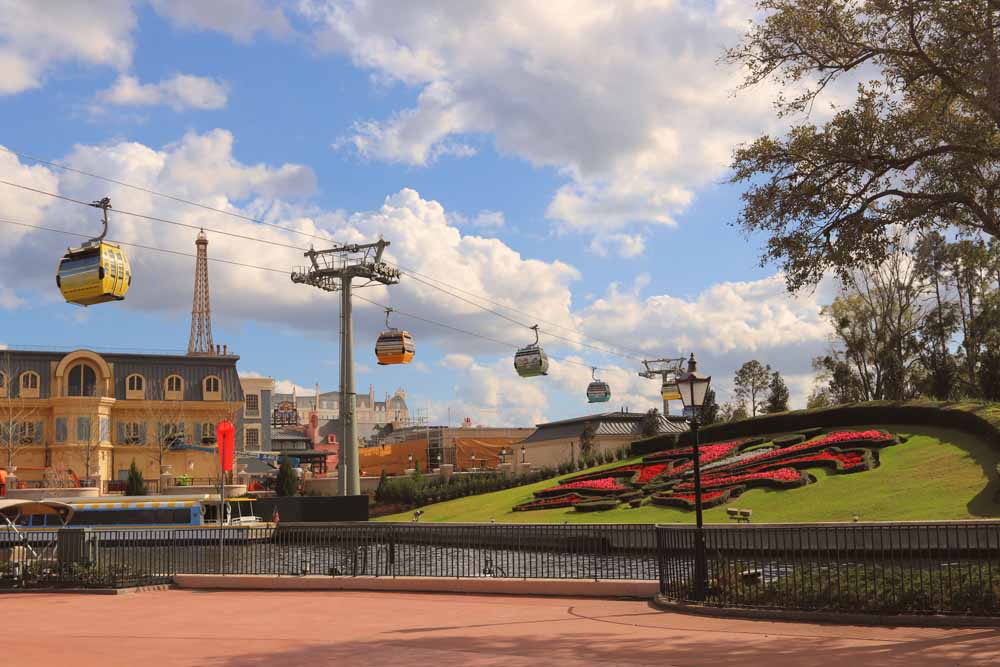 Questions To Ask Your Travel Agent about Disney World


1) What package deals are available for Disney World?


2) Are there any discounts or special offers I can take advantage of?


3) What are the best times of the year to visit Disney World?


4) Are there any seasonal activities or attractions I should be aware of?


5) How far in advance do I need to book my trip?


6) What are the best ways to save money while visiting Disney World?


7) Are there any particular restaurants or attractions that I should make sure to experience while there?


8) Are there any insider tips or tricks that I should know before I go?


9) Are there any special events or experiences that I can book ahead of time?


10) Are there any safety protocols that I should be aware of?


Disney Properties, How do you make the right selection?
Staying on Disney property is certainly our recommendation. At the end of the day Disney is always telling a story, right? Well, the resorts on property certainly aren't an exception. Plus, staying on property comes with perks that hotels off site just don't have. Added value! With more than 25 resorts, how do you select the one that is best for your family? Here's a quick look!
Disney separates its resorts into four categories - value, moderate, deluxe and villas (usually part of the Disney Vacation Club). Pricing, features onsite and availability of certain amenities start off pretty basic and add on from there.
Value
– Pretty basic rooms and baths. Recreation and dining are limited – think large pool and food court. Transport is typically going to be via bus.
Moderate
– Rooms here are larger and in different configurations as is the bath. View options, pools, recreation, and dining are a little more robust. Bus transport is typical here, but you might find a property with a boat.
Deluxe
– Most posh rooms! Types and sizes can vary. The main draw is the proximity to the parks. This is as close as it gets! A park could be a quick walk or monorail ride away.
Villas
– We'll keep things simple here. Villas are a part of the Disney Vacation Club program (but can be booked for cash). Bath and bed configuration can vary by room size, but everything else is like a deluxe property.
Evaluate each category as described and make your selection based on the needs of your family. Need help in choosing which is best for you and your family? Let us guide you each step of the way!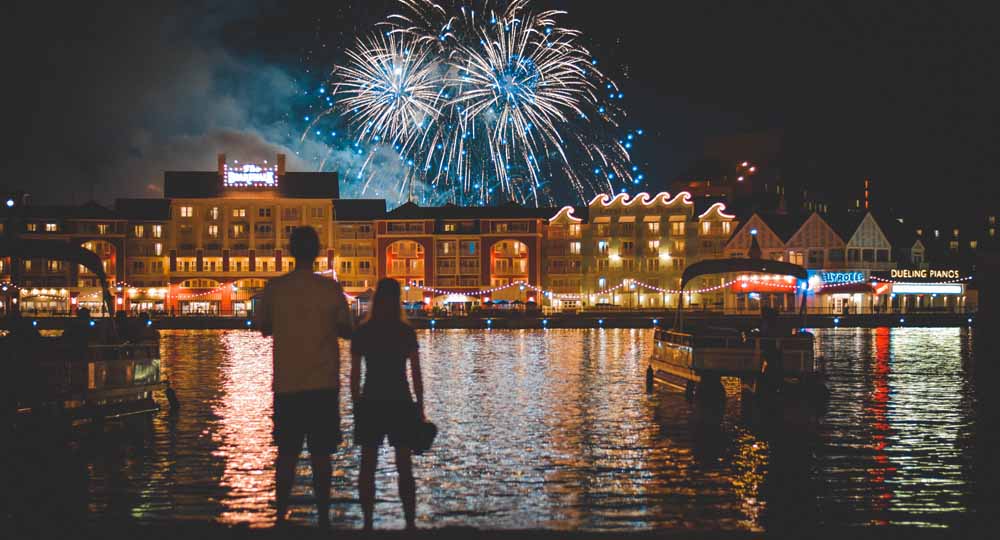 More Details - Selecting a Resort on Walt Disney World Property
Each resort has been carefully crafted and immerses you in a story – and we LOVE that. Plus, staying on property comes with perks that hotels off site just don't have. Added value! However, there are SO many resorts (more than 25!). So, how do you select the one that is best for your family? Well, we're here to break it down for you, and as we go, remember the story! A hint or indicator of it is usually in the name.
Since the resorts are split into four budget categories - value, moderate, deluxe and villas (usually part of the Disney Vacation Club but can be booked for cash). Pricing usually follows this model as it sounds – value is a better price per night as compared to deluxe. Same goes for features onsite and availability of certain amenities. Let's do a quick breakdown!
Value Category - Resort Level
The bulk of rooms in this category are standard and approximately 260 square feet. There is a basic bath setup (sink often in the open and toilet and shower/tub in a separate room) and bedding could be two doubles or a king. Some rooms in this category are family suites coming in at approximately 520 square feet. They have a similar set up as a standard but double the baths and add in some convertible sleeping options. From here things at both are about the same. Views can differ from parking areas and wooded areas to swimming pools – and naturally the better the view the higher the price. Speaking of swimming pools, the pools here are typically themed and could be interactive, but here's your warning – no slides! Other forms of recreation can be limited – think poolside games, a playground, and an occasional movie outside at night. Dining options are slim too with your only options being a foot court or pool bar. Finally, transportation provided by Disney (a perk of staying onsite!) will usually be via a bus. The only exceptions to this are the Art of Animation Resort and Pop Century, which recently were added to the new-ish Skyliner route.
Includes:
All Star Movies, All Star Music, All Star Sports, Art of Animation, Pop Century, and Campsites at Fort Wilderness.
Moderate Category - Resort Level
Standard rooms in this category are in the 300 square foot range with a similar bath set up as a value resort, but maybe an additional sink. Two queen beds or one king is the standard, but there might be a spot for a potential fifth person (otherwise four is max). Views are similar as well but throw in the possibility of a room facing/near a natural body of water. Pools, other recreation and dining options are a little more robust with the addition of "quiet pools," water recreation, bikes, a health club (Coronado Springs), at least one table service restaurant and a lounge. Transport here is typically bus as well, but there might be a boat service from some resorts to Disney Springs.
Includes:
Caribbean Beach, Coronado Springs, Port Orleans French Quarter, Port Orleans Riverside, and Cabins at Fort Wilderness
Deluxe Category - Resort Level
There are a variety of rooms and sizes here. We're talking anywhere from 344 to 440 square feet. The bath situation can vary too and includes what you'll find in a moderate, but probably in a different configuration for more privacy. If the room is larger, there might be several baths. Bedding configuration is like a moderate property with nothing smaller than a queen. However, it's the views, recreation, dining, and transportation that sets a deluxe apart. Pools will have slides, hot tubs, or other water features. Spa services might even be available. There are more table service restaurants, room service and maybe even character dining your Walt Disney World onsite. Lastly, these resorts are typically in close proximity to a park (very attractive to some), so transportation options open up. Buses, skyliner and boats could still be available, but add walking and monorails to the list.
Includes:
Animal Kingdom Lodge, Beach Club, BoardWalk Inn, Contemporary, Grand Floridian Resort and Spa, Polynesian Village, Wilderness Lodge, and Yacht Club.
Villas Category - Resort Level
We'll keep things simple here. Villas are a part of the Disney Vacation Club program but can be booked for cash. Villas can be found at some deluxe properties, but there are also three that are dedicated to Disney Vacation Club. Rooms are villa style with more amenities and can range from a studio all the way to a three bedroom. Bath and bed configuration can vary by room size, but everything else is similar to a deluxe property.
Includes:
Bay Lake Tower at the Contemporary, Boulder Ridge Villas at Wilderness Lodge, Copper Creek Villas and Cabins at Wilderness Lodge, Animal Kingdom Villas at Jambo House and Kidani Village, Beach Club Villas, BoardWalk Villas, Old Key West, Polynesian Villas and Bungalows, Riviera Resort, Saratoga Springs Resort and Spa, Villas at Grand Floridian Resort and Spa.
We'll keep things simple here. Villas are a part of the Disney Vacation Club program but can be booked for cash. Villas can be found at some deluxe properties, but there are also three that are dedicated to Disney Vacation Club. Rooms are villa style with more amenities and can range from a studio all the way to a three bedroom. Bath and bed configuration can vary by room size, but everything else is similar to a deluxe property.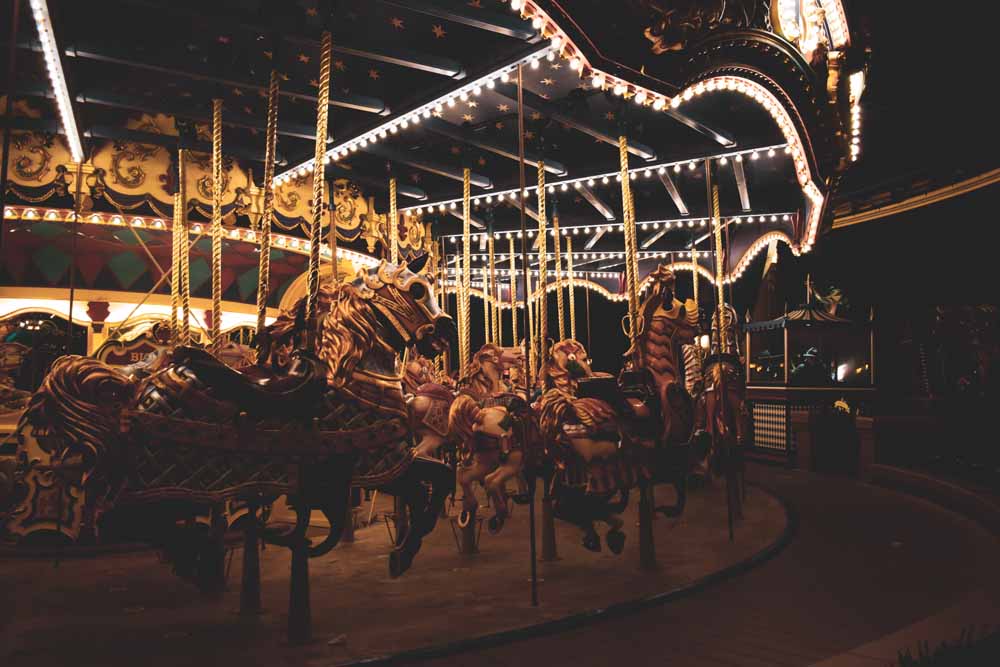 21 Fun Facts about Walt Disney World
Balloons
Balloons have been a guest favorite since day one. Disneyland started selling them in 1955! And fun fact – if you pop your balloon while in the park just bring it back to the vendor and they'll replace it! Ready to pick up yours? Then, let's get planning! What's the Disney souvenir of choice for you or your little ones? Balloon? Plush? T-shirt?
Beast and Belle Flower and Garden
The Flower and Garden Festival at Epcot runs annually starting in the spring. Did you know that more than 500,000 plants, trees and shrubs are installed for the festival? A lot of people call it their favorite. Are you ready to find out? Our personal favorite Flower and Garden Festival topiary can be found in the France pavilion – Belle and Beast. If you've been, what was your favorite?
Boardwalk
Staying on Disney property is special. Not only are you immersing yourself in a story and experience, but you might even be so close to the parks that you have this view! Ready to explore the onsite possibilities? Tell us, do you stay on Disney property? What is your favorite and why?
Carousel
No visit to the Disney parks is complete without a ride on the carousel. With the backdrop of the castle, it stands as the most classic ride of them all. Ready to put this attraction on your must-do list? Do you know how to identify Cinderella's horse?
Castle Fireworks
Another Disney tradition is catching the nighttime fireworks! There have been many iterations over the years, and they just keep getting better and better. If you're ready to see them in person, let's connect! What has been your most recent fireworks show favorite?
Cinderella's Castle
Cinderella's Castle as pulled straight from the movie, is said to have drawn influence from Versailles and Fontainebleau in France as well as Neuschwanstein Castle in Germany. Do you see the resemblance? The regal Cinderella's Castle stands as our favorite castle from any park across the globe. Which castle is your favorite? What memories does it hold for you?
Epcot Flower and Garden Festival
Epcot holds a lot of festivals throughout the year and our favorite can be seen here – the Epcot Flower and Garden Festival. Watch the park come to life in bloom each spring. Ready to schedule a visit to one of Epcot's festivals? Topiaries? The fresh snacks? Scavenger hunt around World Showcase? What's your favorite part of Flower and Garden?
Epcot Skyliner
The Skyliner is the newest form of transportation on property having opened in September of 2019. It connects four resorts and two theme parks. The system is easy to navigate, convenient and the views while riding are mesmerizing. Ready to ride? Let's get you there. The Skyliner has quickly become a transportation favorite among guests. Have you had the chance to experience it? Did you love it?
Expedition Everest
There are a bunch of fun facts about Expedition Everest at Disney's Animal Kingdom. Most notably, it's the tallest attraction on property. But did you know that despite its name, riders aren't actually navigating Mount Everest? Instead, it holds the fictitious name of Forbidden Mountain. Disney Imagineers created it just for the storyline of the attraction! Riding forward…Riding backward (in the dark)…An 80 foot drop. Yikes! Do you love or hate Everest, um Forbidden Mountain?
Haunted Mansion
As you weave through the Haunted Mansion queue pay close attention. The names on the tombstones are those of Imagineers! Some even worked on the build of the attraction itself! Another fun fact, as you exit there's a pet cemetery. Towards the back there's a tribute to Mr. Toad! Besides it's 999 happy haunts, there's a hidden Mickey inside the Haunted Mansion! Do you know where it's located?
Mickey Ears and Castle
Ears for some are a must have collectible. During your visit to WDW keep an eye out for ears that pay tribute to certain attractions and characters. If you're looking to jump on an even hotter trend, go for one of the many color specific ears. Rose gold and purple potion are two favorites. Get your ears on!
Mickey Waffles
Some say that waffles just taste better when they're in the shape of Mickey and consumed on property. There is an abundance of breakfast locations where you'll find this icon! And, while the mouse himself is the most widely available, you might spot Stitch or Simba at some spots as well! We love Mickey waffles! What's your favorite Disney snack?
Monorail
There are three different monorail lines. The Epcot line connects guest to Epcot via the Transportation and Ticket Center (TTC). The Resort line stops at Magic Kingdom, all three surrounding resorts and the TTC. The Express line is a direct connect between MK and the TTC. If the Express line is too long, hop on the Resort line if there's a much shorter wait time and only make one additional stop at the Contemporary! The classic. The monorail. It's our favorite. Is it yours too?
Pandora
The stunning Pandora – World of Avatar. The film's writer and director James Cameron played an integral role in the design of this land in Animal Kingdom as did producer Jon Landeau. They were joined by legendary Imagineer Joe Rohde. Did you know they left a little easter egg at the exit of Flight of Passage? Keep an eye out for it during your next visit! Flight of Passage. Pandora's must-do attraction. Do you rope drop it? Or save it for your last attraction before close?
Spaceship Earth
Spaceship Earth or as some call it, "the giant golf ball" is the very first ride that we take when visiting Epcot. We just can't get over the fact that we travel in there! Imagineering at it's finest. What is the first attraction on your list when visiting Epcot? What's your favorite scene on Spaceship Earth? Rome burning? The Phoenicians?
Star Wars Galaxy's Edge
The most recent addition to Disney's Hollywood Studios, Galaxy's Edge was announced in 2015. After over six years of concept development and construction, the first guests were welcomed in 2019! And, for reference, the timeline you're entering when coming into the land is between the eighth and ninth film! Did you know there's a hidden mini– Millennium Falcon ON the Falcon itself? Know where it is?
Teacups
The teacups were our first ride EVER in the Magic Kingdom! We spun that thing so fast …you could hear the joy and excitement in our screams and laughs! What was your first ride EVER at a Disney Park? Share with us below. Ready to ride again? Let's chat! Did you know the teacups were a Magic Kingdom opening day attraction? Can you name some others?
Tomorrowland
Tomorrowland was a land that opened when the park itself opened on October 1, 1971. But it only featured two attractions, and Space Mountain wasn't one of them! They were the Grand Prix Raceway and Skyway to Fantasyland, which, sadly, no longer exists. Rank your favorites! Choices – Space Mountain, Tomorrowland Transit Authority Peoplemover and Carousel of Progress.
Tower of Terror
The Imagineers on the attraction watched every single episode of The Twilight Zone for inspiration, and it can be seen in the attraction's queue area. There are a ton of easter eggs and the attention to detail is incredible. You might even spot some props used in actual episodes! The story of the hotel is that it was struck by lightning, and that's the state you see it in. Do you know what date that strike occurred?
Tree of Life
We encourage you to take the time and explore the paths that surround the Tree of Life at Animal Kingdom. They're often overlooked as most others head straight for the main attractions. Here you'll get a break from the crowds, an up-close view and excellent photo ops! There are 300 animals carved into the Tree of Life.
And did you know, it's NOT a Small World After All! Disney World encompasses over 50 square miles.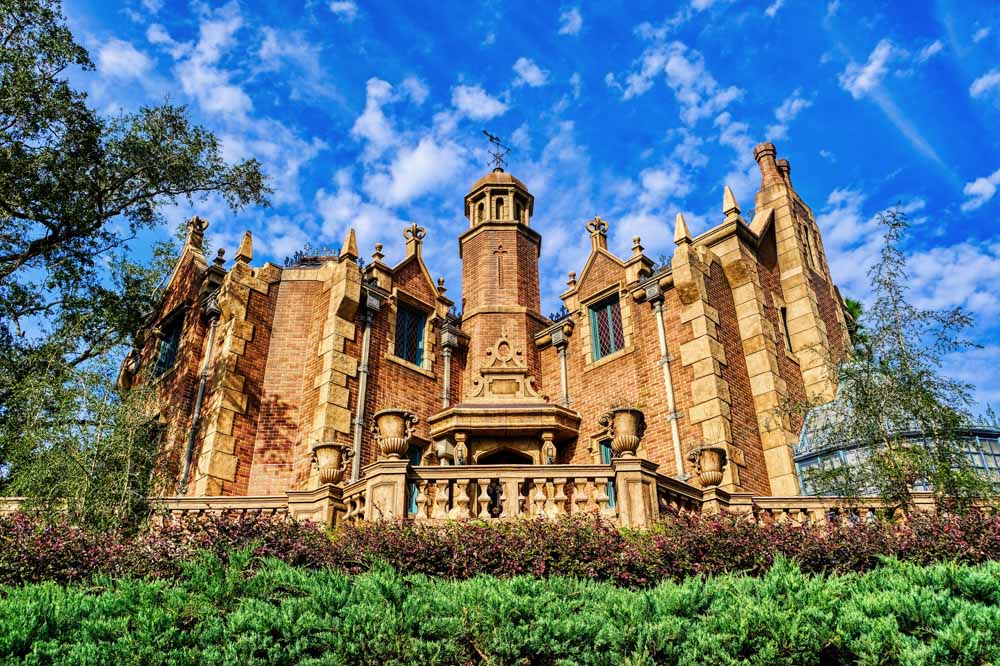 A quick example itinerary for starting a 3 day trip to WDW
This itinerary is chock full of park days. Consider checking out each park during the day and night. If the park time below is too much, you can always return to your hotel for pool time, check out Disney Springs or visit a waterpark!
DAY 1
Fly into Orlando in the morning and transfer to your hotel. Take your time in getting settled at the hotel and enjoy dinner onsite before an early sleep. Or, if you're feeling up to it, head to the Magic Kingdom! Try to hit some opening day attractions and maybe catch the nightly fireworks (if available).
DAY 2
Grab a quick to-go breakfast from the hotel and head to Epcot Center, or head to Epcot and go straight to Les Halles in the France pavilion for breakfast. Even though World Showcase typically opens later in the morning (around 11am) as compared to the rest of the park, Les Halles is typically open and serving. Return to your hotel in the middle of the day for a nap or swim, then head back out Hollywood Studios. If running, try to catch Fantasmic or Star Wars: A Galactic Spectacular!
DAY 3
Grab a bite from the hotel or head to the Magic Kingdom for breakfast. Enjoy the morning exploring the park then return to your hotel. Spend some time relaxing and exploring — take a nap, enjoy the pool, partake in some activities, if available. After that if you're completely relaxed and feeling like hanging in, grab dinner on site. If you're up for it, head to Disney Springs for some shopping and dinner.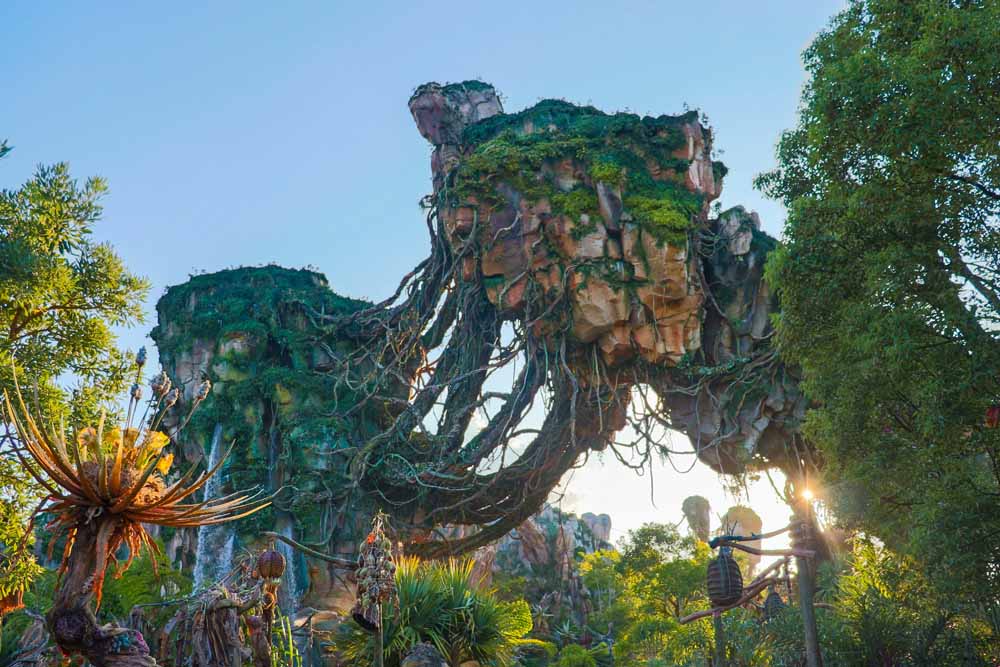 I would love to create the perfect FREE Disney vacation package for you and your family / guests. If you like to reach out to me, please use my Disney World Travel Inquiry Form.
Get in touch with Sandy Varner